April 2010 Newsletter
I'm finally over the flu. I got my voice back after losing it for five days, but that bug kept hanging on week after week. For a while, I felt discouraged that it wasn't going away when I rebuked it and kept confessing that, by Yehoshua's blood, I was healed. Then Yehoshua spoke to my heart. He said, "Lanny, that's what the enemy wants. He wants you to doubt my Word, but be assured that a big battle is being fought in the heavenlies. Healing will break through and spring forth, so that when these things try to take hold again, their power will grow less and less, and you will see miracles more and more." We have to just keep on working our faith muscles to build up our spiritual strength, regardless of False Evidence Appearing Real.
It has been wonderful to see the Japanese Cherry Blossom trees budding and crocuses popping up, then the magnolia trees with their flamboyantly large blossoms. The weather has been fairly warm most of the time, but a bit of a chill visited April 9th. I was surprised to see snow on the mountains this late in the year, after all the sunshine we've had.
I've worked like mad from February until now, in between other things I've had to do, trying to get my website ready. I got a bit stuck on The Majesty of God, thinking that I had to finish it, but my soul just kept getting blessed as my mind travelled through the pages of the Bible, pondering God's dealings with Mankind. Finally, I realized that it has to be a series that I add to, after I put on the Internet what I already have. Then God gave me additional chapters to Taming the Unicorn and I got blessed some more.
I appreciate Jeff Mayr's prayers and prophecies as he ministered to me at his meetings in regards to my website, as well as for personal family matters. A word in season, how good it is! Proverbs 15:23.
I was disappointed that the city stopped having Spring Clean–Up this year. It used to be that people in my town could put their junk out by the curb, where it stayed for a week for people to pick through, and then the garbage trucks came around and took the rest of the stuff away. I had some junk I wanted to throw out: two computer monitors, an old bike, a big, plastic toy, etc. I had no way of getting rid of the stuff, but I prayed and asked the Lord to help me.
Only FIVE days later, roofers came to fix the roof (which I had no idea needed to be fixed because I live in the basement suite), and they parked a huge bin in the driveway to get rid of the old tiles. I asked if I could throw my junk in the bin and they said YES! Isn't that awesome? I was so happy that, even though I don't like to cook and avoid doing so as much as possible, I made them some cookies.
The kids were driving Heather batty during Spring Break, so she brought little Jake over to spend a few days. It was pleasant to have him near, playing with the toys I keep for the kids at my place. It was fun to make PowerPoint presentations to help him learn the alphabet and spelling, as well as show him the ones that I made for Connor when he was little.
Poor, little Jake had a fairly bad accident this month. He was visiting at a friend's house and fell off their back porch. They had a railing on their stairs, but no slats to prevent kids from falling through. He bent to pat their cat when he was about five steps from the top, the cat scratched him, he lost his balance, and fell through the railing. He broke his nose and cracked his skull around his right eye, as well as scratched up his face a lot. He looked quite a sight when I saw him, but has been healing so quickly that Heather has been quite astounded to see how much progress he makes from morning to afternoon to night each day. Most of his scabs are now gone, but his right eye is still swollen and dark purple. We thank God that he wasn't injured more seriously or killed.
I didn't make much progress on my website when Jake was visiting me, but that's okay. God showed me years ago that our family is supposed to be our first target of ministry. After a friend read my poem The Moses Memoirs, she nagged her husband to put a computer together from spare parts, so she could give it to me. What a blessing! It is so much easier to write with a computer than by hand. Thank you, Logos and Lotus Chung. I started writing up a storm, but God convicted me to pay more attention to Connor when he was visiting me.
Connor was only two–years–old at the time. I set a little desk up for him next to mine in my home office. I still have the paper he wrote little squiggles all over, not trying to draw, but trying to imitate Grandma. It was his first attempt at writing! For a kid who was barely two–years–old, he had a pretty good idea of how writing looks. I was so impressed that I kept it on my fridge right up until a couple of weeks ago.
Though Connor's writing and drawing kept him busy for a while, it was never for long. He was very distracting. He has always demanded almost constant attention. Then God reminded me of that verse in 1 Corinthians 13 that says, "And though I have the gift of prophecy, and understand all mysteries, and all knowledge; and though I have all faith, so that I could remove mountains, and have not love, I am nothing." That told me that it would not be disloyal to God to put aside my writing and pay more attention to my grandson when I had him over for visits.
We had such good times together. I made PowerPoint learning presentations and games. It was a lot of work because I didn't have any pictures to use and had to improvise with shapes and colours, but it was great for Connor's self–esteem that I went to such efforts to make things for him. He got to play on my computer for one minute for every letter of the alphabet that he named correctly. When I said enthusiastically, "Oh, good for you! You got that one!" he was so thrilled that he'd shake with excitement while sitting on my lap, like he was on a game show. In a week, he went from being able to recognize only O to being able to identify 13 letters.
We enjoyed playing hide and seek, and making his plastic kangaroo and dinosaur dance waltzes. (The kangaroo wore a sweater, the T Rex a ball gown.) Connor loved it when I'd sneak up on him while he was playing and yell, "Boo!" I did it often. Sometimes at night, I made a bed for us in front of the fireplace with a fire going in it, and cast shadow animals on the walls. He loved "camping" in the living room. We played with puppets and painted each other's faces and had wonderful times.
One time was really embarrassing, though. I was wrestling around with Connor on the floor one winter evening when the doorbell rang. I sprang up to answer the door, not taking heed to my appearance. I was wearing an outfit that I would let only my kids see me in, as it did nothing to camouflage my figure flaws. My hair was in a ponytail, but sticking out in every direction like Einstein's. I supposed that it was just some kids at the door, trying to sell raffle tickets. It was a crowd of adults from the Baptist church down the street who had come to sing carols! Arghh!
I stood a moment in shock. My kitchen was a mess and I had thrown a dirty diaper in a plastic bag out into the carport, without tying up the bag to keep the smells in. I excused myself, ran to my bedroom, threw on my housecoat, and then raced to the bathroom. I picked up my comb, intending to tidy my hair, but realized it was such a rat's nest that it would keep those people waiting too long. I trudged back to the door where Connor was standing in his diaper and turtleneck top, staring at them, waiting to see what would happen next.
The group sang us a Christmas carol while I stood there in abject misery, wishing with all my heart that I could disappear. Or that they would disappear. The song seemed to go on forever. Finally it came to an end and I drew a breath of relief. Then they started up another one!
I endured that one, too, miserably conscious of that stinking diaper by the door. Finally, the group took pity of me, one of my friends from the church quickly thrust a tin of homemade cookies in my hand, and they all took off. I closed the door, handed Connor a cookie, sat down, and buried my head in my hands.
Connor stood next to me, silently munching on his cookie, waiting for whatever was going to happen next. Such interesting doings that evening for him to observe and contemplate. After several minutes of waves of shame rushing through my body and occupying all my thoughts, I finally saw the humour in it and burst out laughing. Thank God I hadn't let Connor paint my face earlier when he had asked! Those folks who were used to seeing me all dolled up would then have seen a much more startling sight!
So, that's what sometimes comes of obeying the Lord. Very unexpected consequences. But giving Connor the attention he needed made us really close. Up until recently, anyway. Now he is ten, getting to be too big of a boy to hang out with his grandmother so much, as far as he's concerned. Ouch! I hoped that would not happen until he was at least twelve. I am so glad that I did not miss my opportunity to spend time with him when it was there.
Archives
February 2010 Newsletter

March 2010 Newsletter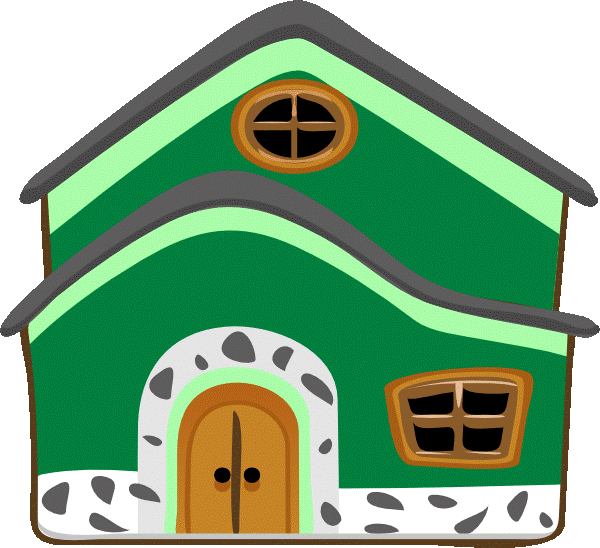 Return to HOME
Copyright © 2010, Lanny Townsend
Page modified by Lanny Townsend on April 10, 2010
Scripture references on this website are closely paraphrased from e–Sword's King James Bible.