April 2012 Newsletter
If you are looking for my examination of the uncut Cultures of Revolution video, click on this link to go to the MAVI MARMARA report.
Praise the Lord! He sure has blessed me. I am so happy where I am working right now. It seems like I spend nearly my whole life in that office. It takes me an hour and a quarter to an hour and a half to get home on the bus, so I have to limit how long I stay there, to make sure that I get home at a decent hour to have sufficient sleep. Even so, I usually spend at least an hour on Facebook before I go to bed. It helps me feel like I have a life of my own, with friends who don't have anything to do with my work.
I sure do love that work, though. I work for a Christian ministry and the extra hours I put in are an offering to the Lord that I know He will bless. It is really awesome to type up stuff that relates to the Bible. I mean, this is my job! I like typing and I liked typing up Scopes and Quotes and Reports for the restoration company I used to work for, but what I am doing now is waaaaay cool!
My daughter and her sons came down to the coast to celebrate her birthday. I paid for the bus tickets; it was a birthday present for both of us, as my birthday is three days after hers. It was wonderful to get to see her and the children. Heather cooked a delicious dinner for me at Jake's other Grandma's place. We had lasagna and Caesar salad topped with shrimp, and the other Grandma bought a yummy cake for me, topped with fruit. Connor picked out the cake. I took the boys back to my place afterwards and we had a good time watching funny animal videos, as usual.
I intended to get an early start the next day, to take the boys to the zoo, but we didn't leave the house until around 11. Thankfully, my boss's wife loaned me her car on Friday when I left work, so it took us only an hour to get to the Vancouver Game Farm. It would have taken forever on the bus, and the bus doesn't go out there anyway, which is why I borrowed the car.
It won major points with the boys to see me drive. They didn't know that I could drive; Connor was only a baby when I gave my car to my son Andrew for his 20th birthday. I think that they weren't sure how good I was at it, because when they started to squabble a couple of times, and I told them to not distract me from my driving, they shut up pretty quick. Ha ha! And Connor proved to be very useful figuring out how to operate the heater, so that I could give the driving my full attention. He liked it very much when I told him that he was my co–pilot.
It was fun to be behind the wheel again. I have had the opportunity to drive only a few times in the last eleven years, but it came back to me easier than riding a bicycle. When I went to fill the car with gas, though, I didn't know how to get to the gas cap. That little door wouldn't open. I had to ask another driver who was getting gas to help me, and he said there was probably a little lever inside the car to open it. Well, what do you know; there was! Why didn't someone think of doing that long ago, to prevent people from siphoning gas? It's like suitcases on wheels. Why was that not thought of until near the end of the 20th century?
The boys were really well behaved, so taking them to the zoo was pure joy. Connor asked me if I would rent one of the double bicycles with canopies, which was a really good idea. On flat stretches, they are really easy to peddle, but that might be because Connor was doing most of the work. Jake sat between us and didn't have to do any work at all. His job was to ring the bell to warn people in front of us, but I don't think he considered that work. Going uphill, I got out and pushed, but it was a lot easier than trying to peddle.
It was wonderful to see the animals - lions, a black jaguar, a tiger, a giraffe, a rhino, and many others, but I can't help but feel a bit sad for them that they are so confined when they should have acres and miles to run about in. Still, their fenced areas give them a lot more room than a city zoo. The eagles were the saddest sight, though. They were in a large caged area, but they should be soaring to the heavens. Poor things; it is a miserable life for them. I would rather look at them through binoculars than up close, if up close means that they aren't free.
I got Jake's picture taken of him holding a hawk or falcon on his wrist. Connor had his photo taken with one when he was seven, so this year it was Jake's turn. We didn't get back in time to see the bird show and the photo taking session, where parents can buy a picture of their kid holding a bird of prey. Some people were standing around, waiting for the photos. I figured I might as well ask, even if it was too late, because if you don't ask, the answer is already no. Praise the Lord, they quickly agreed to take Jake's photo and he was in front of a camera before he had time to think about it. It was a satisfying way to end our trip to the zoo.
Afterwards, we went to have dinner at our favourite restaurant in Langley, Viva Mexico. I asked the boys how much they liked our time together on a scale of 1 to 10. Jake, who is six, said that 1 to 10 wouldn't do it; he would give it a thousand and he said that this was the best day of his life. Wow! It makes this grandma's heart so happy to hear that. Connor gave it 9 and four quarters. That's pretty good, too! :D
I sure appreciated getting the kids home in a car, especially since it was so late by the time we finished dinner. Jake fell asleep in the back. It was so much more comfortable for him than falling asleep on a bus, and then having to wake up and walk the rest of the way to my place. Connor carried our stuff into the house, then picked Jake up and half carried him. My big boy is getting pretty useful.
Sigh. What a lovely way to end a lovely month. And next weekend, I get to see them again! Heather's friends paid for her to come down to see some silly concert, but whatever. The boys' Dads are paying for their bus tickets, so that they can see them again. It sure is fun to have this good stuff flowing into my life.
Archives
Newsletter Topics

February 2010 Newsletter

March 2010 Newsletter

April 2010 Newsletter

May 2010 Newsletter

June 2010 Newsletter

July 2010 Newsletter

August 2010 Newsletter

September 2010 Newsletter

October 2010 Newsletter

November 2010 Newsletter

December 2010 Newsletter

January 2011 Newsletter

February 2011 Newsletter

March 2011 Newsletter

April 2011 Newsletter

May 2011 Newsletter

June 2011 Newsletter

July 2011 Newsletter

August 2011 Newsletter

September 2011 Newsletter

October 2011 Newsletter

November 2011 Newsletter

December 2011 Newsletter

January 2012 Newsletter

February 2012 Newsletter

March 2012 Newsletter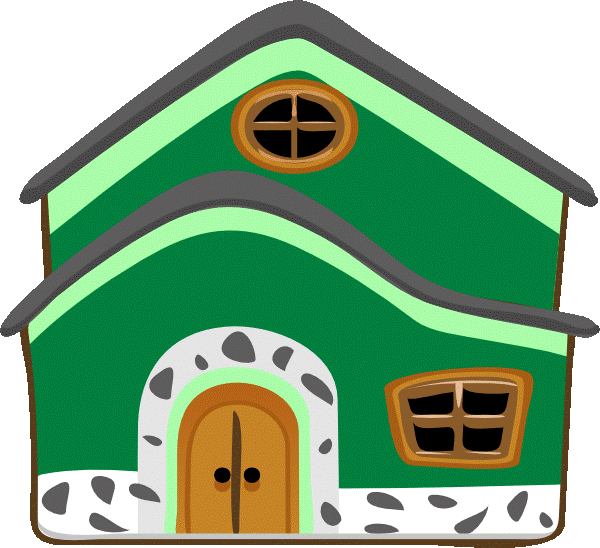 Return to HOME
Copyright © 2012, Lanny Townsend
Page modified by Lanny Townsend on May 6, 2012
Scripture references on this website are closely paraphrased from e–Sword's King James Bible.