December 2013 Newsletter
Kathie, my boss's wife, went Home to be with the Lord on December 4, after many weeks of suffering from cancer. I wanted her to get healed, but came to the conclusion that if my faith could not get her healed, then it was best to just pray that God would take away her pain, whether it was through healing or death.
Kathie wanted to go Home to Heaven. I think that she felt that at, 85 years, she had lived long enough and her ministry was finished. She wanted to die before any more of her loved ones died. She lost her first husband to heart failure and two of her children who inherited his condition. Arne is 95 and she did not want to be widowed again. When Arne had a bad cold, she was very firm about making him rest, and he did as he was told, not because she had the stronger personality, but because he didn't want her to worry. At that time, she spoke to me about her concern for him with tears in her eyes.
She has no more worries now. Arne prayed for her healing, but when her death came, he accepted it and is glad that she is not suffering anymore. He thinks about how she got to spend this Christmas with Jesus and rejoices for her, but I know that he misses her a lot.
He carries on with his work and his social life, as always. We've got plenty to do right now, as he has given notice to the landlord that Prayer Canada is vacating its offices by the end of this month. We are going to move his desk up to the spare room in his suite and make him an office there. A friend is putting shelves in the closet. I am sorting through files and we're trying to sell what we can.
I took a week off just after Kathie died to go see my daughter and grandsons. Heather was expecting a baby and the due date was supposed to be December 25, but the pregnancy was so hard on her that her doctor said she would induce her on December 11. The weather turned bitterly cold the day I caught a Greyhound bus to the Okanagan, and it was only a few degrees warmer up there. I stayed with some friends and visited my family each day.
I got to spend some quality time with little Jake before his sister was born. We visited a museum, and he really enjoyed it. What a pleasure it was to be there with a child who was very interested in the exhibits. We were ready for lunch by the time we were finished and Jake wanted Chinese food, so we did that. Then we looked in a lot of stores in search of a hat for me, as it was so cold that I had to wind my scarf around my head to keep my ears warm. That looked silly, but the hats looked sillier and I wasn't going to spend forty bucks on something that made me look ick. Everything was too expensive, but ducking into the stores warmed us up for a few minutes at a time. We went to a nice restaurant for dinner, which Jake enjoyed very much.
The next day, my friends took Jake and I to their church and we learned that a man who attended it used to live with Kathie. He hung around with her daughters and one day Kathie saw him walking down the road, after having been kicked out of his parents' house for growing pot. She told him he could stay with her. She took him around to a lot of Christian events and he got saved. Fancy meeting someone so far from home who had such a close association with Kathie.
Sunday evening, Jake and Heather and I had dinner at another fancy restaurant, and we went to several more restaurants after that during the following week. Jake was getting to expect it. The best time, though, was when I read the Bible aloud to him and we talked about the Lord, though our story time together came in a close second to that.
I've written a story for him about a kid named Jake, who is the same age and looks like him, though his parents are inventors who have made a time machine. The story Jake takes off in it and goes back in time to 1877 and has adventures. Jake loved the story and insisted on taking turns reading it. He reads very well for a seven–year–old. As soon as we finished the chapters I had written, he went back to the first page and started reading it again.
It turned out that Heather was not induced until the 12th and the baby was born after 3 a.m. on the 13th. I got to the hospital in time to wait with Jake for 15 minutes before we heard Ayla's first cries. But first, we heard Heather's cries. I reassured Jake that she was okay, that her yelling was like a train whistle that was telling us the baby was coming, and that I had yelled louder and longer when his Mom and his Uncle Andrew were born. All together, Heather spent five hours in labour and seven minutes of hard labour at the end, which is quite a bit more than what she went through with Connor and Jake.
Ayla sounded like an angry kitten when she was born, and her father has taken to fondly calling her "the Red Hulk." Of course, she isn't a hulk, but just a dainty seven pounder who can make her displeasure known. She looks like her father, with his same forehead, cheeks, eyes, chin, and dimples, but she has Heather's nose.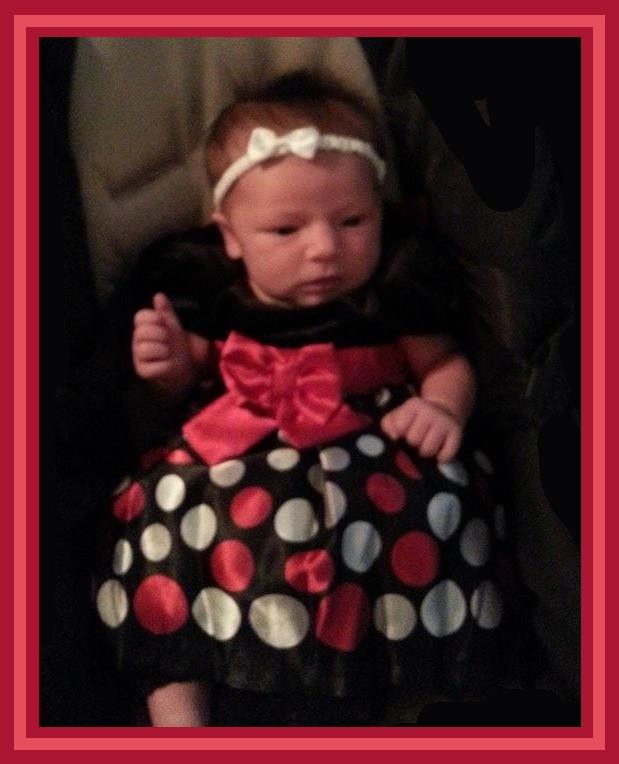 Jake was thrilled that he got to see her within minutes after she was born. Connor saw her for the first time a few days later. Both the boys are pleased with their little sister, and Jake is particularly happy that he now gets to be a big brother. Besides Connor, he has two older half–brothers and a stepbrother through his father. Jake sings Ayla lullabies. Connor and Jake both like to cuddle her. It's great to see a teen–ager (Connor is 14) taking such an interest in a baby sister. He welcomed her to the family on his facebook wall.
I didn't get to take all the photos that I intended to take of her. Ayla didn't like to be posed; she just wanted to be cuddled. I didn't get to cuddle her much because she was in great demand by Mom, Dad, and brothers, but I got a lot of joy out of giving presents. Besides a load of clothes, I bought her a jogging stroller and some other things.
A couple of weeks after my visit, Jake's other grandmother, Judy, went and got the boys and brought them down to the coast for a week and a half. I don't celebrate Christmas, but I also don't turn down the chance to be with my grandsons, so I spent that day at Judy's place and enjoyed a delicious dinner with them.
I took more time off of work the day they went home, to give them a ride to the bus station. It was pouring rain that day, so it's a good thing that they got a ride there. It's such a blessing to have a car. We stopped and had lunch at Denny's first, and it was great to get to spend more time with them and Judy. The next day, I made up all the time I had missed, and then some, when I sorted through files. I am glad that I don't have that time owing.
I don't know what I will be doing when my job ends in mid February. Right now, I'm too busy to think about it, never mind apply for something else. I feel kind of excited though, like I'm on the threshold of a new adventure. This morning, before I awoke, I dreamed that I was singing over and over, "For You are great, and You do miracles so great; there is no one else like You!"
A sad thing that I ponder, though, is that Erica Shmidt's body was found on New Year's Day. She was a pastor's wife who wandered away from her home a few months ago. We prayed that she would be found, but it was with the hope that she would be alive and restored to her family. Many years ago, a couple of times, I attended a Bible study that Henry and Erica held in their home. Erica was bubbly in those days, but for two weeks prior to her disappearance, she was deeply depressed. At least Henry and the family now know what happened to her. Why it happened is another matter.
Erica obviously wasn't satisfied with her life, but who knows what it was that bothered her the most? Maybe she didn't like what aging was doing to her. Maybe she wanted to manifest more fully her covenant blessings and be in much better health. Maybe she wanted to minister with more power, to see more results from her prayers, because she was very distressed about the suffering in the world. She was likely very frustrated because she didn't know why she was hindered and didn't know how to get the hindrances out of the way. That's not a good reason to go off like she did, but maybe she didn't even intend to go somewhere to lie down and die. Maybe she merely intended to go where she could be really alone with God and just sit there until He did something that would enable her to minister like she wanted to or manifest some blessing that she was seeking.
I think of Erica's retreat from life as similar to Elijah when he ran off into the wilderness, taking no food or drink with him. He was a mighty man of God, but he wanted to die because he didn't get the results that he wanted from his actions against the priests of Baal and when God answered his prayers to end the drought. Israel didn't wholly turn to God. Its wicked queen still remained in power. Elijah ran away and meant to die, whether it was from the hand of God, or through starvation and thirst. God did not reject him. God wasn't even angry with him. He spoke to him quietly and tenderly.
Jacob was another who wrestled with God. Did Erica challenge God to take her life, if He did not give her the blessing she sought, and she was willing to sit out in the bush all night, or even for days or weeks, if that is what it would it take? Maybe she had this in mind, but perhaps her work was finished already, and God took her Home to spare her any further suffering.
Our faith might not be up to working mighty miracles, yet, but in the meantime, we shouldn't discount the small miracles that God works every day just through us smiling at another person or saying a friendly Hello. There are people who have survived suicide attempts who have said that they wouldn't have done it, if just one person had smiled at them. Nor should we discount the blessing we can be to our family through cooking their meals, doing their laundry, keeping the house tidy, looking after the car, mowing the lawn, weeding the garden, and all the other ordinary things that are manifestations of God's goodness and love. Isn't everything that helps people know that God loves them and helps to make them turn to Him, and stay turned to Him, worth the doing?
There is much suffering in the world, far more than most people realize. People ask, "If there is a God, how can He let innocent, little children die of starvation?" We've all seen the pictures of their bloated bellies, their sad eyes. Hey, how can God permit innocent, little children to be tortured and butchered by satanists? Thousands of children are abducted every year and are subjected to this terror and pain, but God is still a good God. He is not the one who does this to children; it's the work of satan. It doesn't make sense to me to serve satan, the one who does so much evil, because God permits him to do it. It makes sense to me to hang in there with God, and see how He works things out in the end, knowing that, because He is good, everything will come right.
One could get very depressed at the thought of all the suffering that is happening in the world, if they thought that they are somehow obliged to put everything right. Maybe we can't make as much of a difference as we would like to, but if we live one day at a time, and take it one step at a time, according to God's direction, we can make a difference to some people, who will in turn make a difference to other people to prevent or ease suffering, and so on. In this way, the good that we do in life, even if it seems like only a little bit of good, can go forth and keep on blessing others for centuries to the end of time.
Archives
Newsletter Topics

March 21, 2010 Newsletter

March 2010 Newsletter

April 2010 Newsletter

May 2010 Newsletter

June 2010 Newsletter

July 2010 Newsletter

August 2010 Newsletter

September 2010 Newsletter

October 2010 Newsletter

November 2010 Newsletter

December 2010 Newsletter

January 2011 Newsletter

February 2011 Newsletter

March 2011 Newsletter

April 2011 Newsletter

May 2011 Newsletter

June 2011 Newsletter

July 2011 Newsletter

August 2011 Newsletter

September 2011 Newsletter

October 2011 Newsletter

November 2011 Newsletter

December 2011 Newsletter

January 2012 Newsletter

February 2012 Newsletter

March 2012 Newsletter

April 2012 Newsletter

May 2012 Newsletter

June 2012 Newsletter

July 2012 Newsletter

August 2012 Newsletter

September 2012 Newsletter

October 2012 Newsletter

November 2012 Newsletter

December 2012 Newsletter

January 2013 Newsletter

February 2013 Newsletter

March 2013 Newsletter

April 2013 Newsletter

May 2013 Newsletter

June 2013 Newsletter

July 2013 Newsletter

August 2013 Newsletter

September 2013 Newsletter

October 2013 Newsletter

November 2013 Newsletter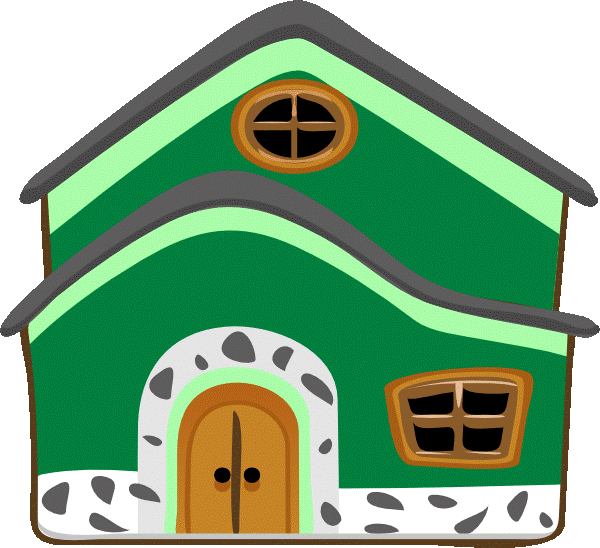 Return to HOME
Copyright © 2014, Lanny Townsend
Page modified by Lanny Townsend on January 4, 2014
Scripture references on this website are closely paraphrased from e–Sword's King James Bible.