February 2010 Newsletter
I enjoyed this winter. Hardly any snow! Just a couple of days back in December, so far. Some days were so warm it seemed more like spring and rhododendrons were already budding in January.
My grandson Connor asked me to stay at his house during the winter break. Sensing an agenda, I asked him why. He said because he loves me and misses me. I asked, "And why else?" He admitted that there were some advantages, including that I could baby–sit so that when his mother went shopping, she wouldn't drag him along.
Heather, his mother and my daughter, cooked a fabulous turkey dinner for Christmas. My grandson Jake's other grandmother and his Uncle Don were there. Jake's father would have been, too, but when he went to pick up Jake's other brothers at the ferry, things didn't turn out as he hoped, which prevented him from making it to the dinner. At least he got to have brunch with us earlier in the day. Judy and Don said Heather's dinner was the best Christmas dinner that they ever had. I don't do Christmas, but a delicious meal is welcome any day of the year.
My Mom is selling her mobile home so that she can move into an assisted living situation. She is selling her furniture, too, so I bought her cherrywood dining room set for Heather. Then Mom gave Heather a set of fancy dishes and various crystal and glassware for her china cabinet and hutch. It all looked splendid at the dinner that Heather cooked at Christmastime.
My nephew Ryan was badly burned in a dirt bike accident in 2006. It was such a shock, occurring exactly three weeks after one of my brothers was in a serious accident. I had just started working at the Chamber of Commerce at the time, and had to take a week's leave of absence to go see my brother, and then dash off to Vancouver General Hospital to see Ryan. Miraculously, both of them survived. Besides my gratitude to the Lord, I give heartfelt thanks to Ryan's friend Cody, who saved his life, and to the surgeon who worked on my brother for eleven straight hours to save his life.
Ryan's parents were halfway between Vancouver and Edmonton, on their way to a funeral, when they received the news of his accident. My brother–in–law's best friend had just died of leukemia. John and Judy were in a zone where there was no cell phone reception, but decided to stop for gas, and it turned out that there was some reception in that little pocket. Cody's mother had been trying for hours to phone them. It was a miracle that she was able to do so before they went any farther. My sister said that the drive back was a ride from Hell, during which she was praying all the way that Ryan wouldn't die.
Ryan was burned on more than half his body and had to have numerous skin grafts. He lost some fingers and nearly lost his left leg, which is still in bad shape. His handsome face was only slightly scarred.
Ryan was in the burn ward at the same time as Bolingo Etibako, a young man whose family attended the same church as me, before his mother, two younger sisters, and his youngest brother were burned to death in a fire that was set by an arsonist. Ryan and Bolingo nearly ended up in the same cubicle, but Bolingo was under police protection and Ryan's mother was afraid that someone might get past the guard and harm Ryan as a witness. My sister Judy is quite the lioness where her cubs are concerned. When I saw my pastor visiting Bolingo, I introduced him to Judy and Ryan. They wouldn't have met him otherwise because they don't go to church. Ryan twice sincerely thanked Sam for prayers on his behalf. I think that Ryan knew that the prayers of many were helping to make his agony bearable.
After the accident, at only 26 years of age, Ryan thought that nobody would ever want to marry him because he was so badly scarred, but he met a nice, American girl on an Alaskan cruise with his parents. Ryan and Christina are now married and have a baby boy. Praise the Lord! I am continuing to pray for his complete healing, and my brother's, as well.
In between the accidents, my niece Trina received some bad news. (That sure was a tough time for my family!) The baby that Trina was carrying was diagnosed with spina bifida. My pastor's wife encouraged me that her youngest child had been diagnosed with spina bifida in utero, but prayer was made, and little Madeline was born with no sign of spina bifida. When Trina's baby was born, the doctors said that his condition was not as bad as they thought it would be, but he had to be whisked off right away by helicopter to a hospital in Vancouver. Kaden can walk and he now has a healthy, little brother. I am also believing for Kaden's healing.

Last March my daughter lost a baby girl in miscarriage. It was heartbreaking. An ultra–sound had revealed a healthy, little girl, which had been very encouraging because Heather's hormone levels were out of whack and we were worried about the pregnancy. Eva's ultra–sound photo was placed on the fridge and we were all eagerly looking forward to her birth, but at five months, the placenta tore away from the uterus and the baby aborted. Heather said she looked so perfect with the most beautiful, little nose, but she breathed for only a few seconds after she was born, and then she was gone.
God inspired me to buy Heather a necklace with a crystal, tear–shaped pendant to which a pink butterfly was attached, and a crystal butterfly ornament for the baby's father, as tokens by which to remember the baby. Heather and Paul had named her "Eva Crystal". Paul said that he would keep the crystal ornament forever, and Heather wears her necklace often.

Little Jake started to show flu symptoms the day the baby died, so I took a couple days off work to look after him as Heather couldn't cope with it. When I went to a nearby supermarket to get Jake something to drink with electrolytes in it, I got into a conversation with the store manager, who happened to be a Christian. I very much appreciated the words of comfort that he offered me about the situation and his promise to pray for Heather and Paul. A few days later, I wrote a poem for them. Click on EVA'S LETTER to read it and feel free to share the poem with whomever you feel it might comfort.
Paul and Heather have since broken up, but prayers for Paul would be appreciated. He has suffered many losses in a short time. Within only two years, his mother died of cancer, then a beloved aunt died of cancer (he named Eva after her), then his only cousin committed suicide, and then Eva died. He talked to Heather and me about his losses and said wistfully, "So many bad things have happened that now something good has got to happen. Maybe somebody will give me a balloon." We all laughed; it was a welcome sound in the midst of so many tears and sighs.
Life goes on. It helps a lot when you know there will be a reunion in Heaven. I blow kisses to my loved ones there sometimes, or I ask Yehoshua to say Hi to them for me. I know that all of them are watching us, so they get to be in on all the important things that happen in our lives.
Months later, we were able to enjoy the excitement in Vancouver that was brought by the Olympics. I went downtown with a friend on February 12, the day that the Olympics officially started. It was so much fun!
Streets were blocked off from all but foot traffic and there were crowds of people out, many of them wearing our Canadian colours and red maple leaf insignia. Musicians in colourful dress were playing lively music, a young man in a goofy hat was giving lessons on how to play the spoons, a girl dressed as Annie Oakley and spray–painted copper was posing for photos, there was a big line–up for Olympic collectors' pins, every ten minutes a couple of people would zip above the streets on wires that were strung across a few blocks above Robson Square, and kids were ice skating in the rink that had been set up there.
Choirs were singing, police and their motorcycles were lined up beside the Vancouver Fairmont Hotel, waiting to escort dignitaries through the streets, crowds lined the sidewalks trying to catch a glimpse of the famous, and there was a jolly atmosphere, even in spite of more serious folks who were taking the opportunity to march in protests.
There was a bit of a riot the next day, but hopefully people who are inclined to get violent to highlight their concerns will realize from the public's feedback that they lose sympathy when they resort to acts of violence and disrespect. Who wants to listen to them after they have acted like such jerks? They just show themselves to be nothing more than thugs who have attached themselves to a cause to provide themselves with an excuse to riot.
I took Connor to see the Russian pavilion, which was housed at Science World. It was a two–hour wait to get in, but the weather was bright and sunny. Security was everywhere and the guards looked grim, but they weren't heavy–handed.
Inside Russia House, there were a lot of screens to show the Olympic events; displays were geared towards promoting Russian products, particularly their cars, and the Olympics that they are hosting in 2014. I loved the folk music and literally jumped for joy when the musicians played Hava Negillah. My enthusiasm continued as they followed that up with some Russian folk music.
When we finished at Russia House, it was getting too late to look at the provincial pavilions because I wanted Connor to see the excitement that was happening downtown. Again, there was a huge line–up in the streets, this time to see some Olympic medals. Connor and I went to Robson Square and he got to see the last of the zip riders for the day. There had been a nine–hour wait for some of them. Connor wanted to go on the zip lines, but the minimum age was 16. We did get to see a dog rolling down the street on a skateboard, though. We really liked that. I got it on video and Jake made me show it to him on my laptop six times in a row. Here's the video of the DOG ON THE SKATEBOARD if you want to see it.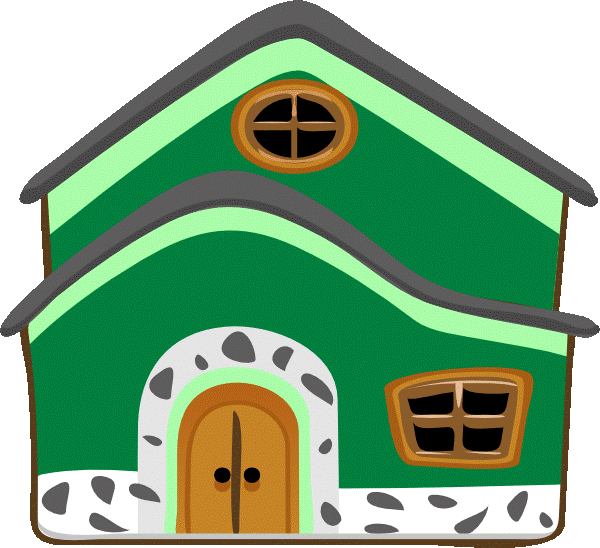 Return to HOME
Copyright © 2010, Lanny Townsend
Page modified by Lanny Townsend on February 28, 2010
Scripture references on this website are closely paraphrased from e–Sword's King James Bible.