February 2014 Newsletter
I have finished my work at Prayer Canada; February 14 was my last day. The head office is now moved to Ontario. Arne is manning a Prayer Post in his home, which is upstairs from where he rented offices. It sounds like he has been getting plenty of people to help him with his computer activities, as I have spoken to several over the phone to tell them how to get into his email. I put his name on a waiting list to learn how to use computers, and I hope that a spot opens for him.
My work at Prayer Canada may be finished, but prayer goes on. I am not an expert on it. I struggle with disciplining myself to do it, with overcoming doubt and unbelief, and my biggest obstacle of all – believing that God answers other people's prayers, but maybe not mine, because I fail Him in various ways.
Have I hit a nerve? Do you wonder about this, too? I've been a Christian for nearly 43 years, but feel like I am still a novice in matters of faith.
Does prayer work? Of course it does! The world is mess, but it would be complete Hell, if God did not answer prayer. God chooses to work through prayer. If nobody was praying and believing, in the Bible way, nobody on this Earth would have quiet and peaceable lives. Some people do. Yes, there are many people who suffer terribly, but there are some who live comfortably, marry happily, have fairly healthy children, and nothing too weird happens to them before they die peacefully. This would never occur, if God did not make it so.
There was a man who lived many years ago, who was asked what he thought of the evil in the world. He said that he was surprised that there wasn't more, considering the malice that men are capable of. Yes, if it were not for God holding back evil, it would run rampant in everyone's lives. The world would have been finished with long ago.
People question if there is a God, because of how innocent people suffer, and ask how can a loving God permit such things. Rather, we need to ask ourselves, how can WE permit such things? God has given us the tool of prayer to limit and abolish evil deeds.
Does God hear when we pray for justice and mercy for others, regardless of our failures? Why would He not answer such prayers? He has been anxiously waiting for people to pray such prayers. He wants for there to be justice and mercy. He is certainly able to turn back the works of satan. He is more than able; He is exponentially more powerful than satan. We may not see the particular instance of how He has answered our prayers, but we must believe that somewhere in the world something good happened as a result of our prayers.
Actually, I find it more of a challenge to believe that God will answer my prayers for things that I ask for myself, than what I ask for others. I struggle with condemnation because I don't do everything perfectly. But who does? Nobody was ever capable of such a thing except Yehoshua Himself. And yet, God has healed people of various diseases, imperfect people, just because they asked and believed, or someone else asked for them and believed. God has greatly blessed some imperfect people with abundant provision, just because they asked and believed, or someone else asked for them and believed.
The Bible is very clear in Romans 8:1, "There is therefore now no condemnation to them which are in Christ Jesus, who walk not after the flesh, but after the Spirit." Can anyone escape the rebuke in the latter part of that verse? No matter how carefully a person walks in accordance with the Spirit, not one of us does it perfectly. Oh, we might think we're doing an outstanding job of walking close to God, but sin is much more wicked than most of us are aware. What many perceive of as minor sins would be seen as very depraved, if they could see them from God's perspective.
I thank God for John 3:19–21, which says, "And hereby we know that we are of the truth, and shall assure our hearts before him. For if our heart condemn us, God is greater than our heart, and knows all things. Beloved, if our heart condemn us not, then have we confidence toward God."
But hasn't this brought us right back to Square One? It looks like it, but for resolution of this problem, I am going to copy and paste what Andrew Wommack has to say about our conscience and how it condemns us:
This verse makes it very clear: Your heart can condemn you even though God is not. What a radical truth, which comes as a complete shock to most Christians. We've just assumed that it is always the Holy Spirit who is condemning us.

Then John said in verse 21,

"Beloved if our heart condemn us not, then have we confidence toward God."

If you can reach the point where your conscience is not condemning you, judging you, and causing you to feel unworthy to receive, then you will have confidence toward God, which has great recompense of reward (Heb. 10:35).

Most Christians never reach that place. Most know that God can answer their prayer; they just don't have the confidence that He will, because they feel unworthy. They aren't willing to stand in faith, because feelings of guilt and unworthiness, which they believe are coming from the Holy Spirit, shipwreck their faith.

"Holding faith, and a good conscience; which some having put away concerning faith have made shipwreck" (1 Tim. 1:19).

Our conscience is not something we can or should ignore; it can be trained for our benefit, but it is not the Holy Spirit. The best way to deal with the conscience is to, as much as possible, not give it any occasion against us. It can't condemn you if you aren't giving it a reason. However, no one lives a perfect life and ultimately you've got to purge your conscience from dead works.

Hebrews 9:14 says,

"How much more shall the blood of Christ, who through the eternal Spirit offered himself without spot to God, purge your conscience from dead works to serve the living God?"

In Hebrews 10:22, the Bible says,

"Let us draw near with a true heart in full assurance of faith, having our hearts sprinkled from an evil conscience."

And in Hebrews 4:16, we read,

"Let us therefore come boldly unto the throne of grace, that we may obtain mercy, and find grace to help in time of need."

The ministry of Holy Spirit is just the opposite of what many Christians think. In John 14:16 read how Jesus describes the Holy Spirit:

"And I will pray the Father, and he shall give you another Comforter, that he may abide with you for ever."

Notice that Jesus calls the Holy Spirit the "Comforter," not the afflicter. It also says that He will send "another" Comforter. "Another" means one of the same caliber, the same kind. Jesus was and still is a comforter; He didn't condemn people during His earthly ministry.

John 3:17-19 reads,

"For God sent not his Son into the world to condemn the world; but that the world through him might be saved. He that believeth on him is not condemned: but he that believeth not is condemned already, because he has not believed in the name of the only begotten Son of God. And this is the condemnation, that light is come into the world, and men loved darkness rather than light, because their deed were evil."

John 14:26 says,

"But the Comforter, which is the Holy Ghost, whom the Father will send in my name..."

In John 15:26, Jesus said,

"But when the Comforter is come, whom I will send unto you from the Father..."

And in John 16:7, Jesus continues to say about the Holy Spirit,

"Nevertheless I tell you the truth; It is expedient for you that I go away: for if I go not away, the Comforter will not come unto you; but if I depart, I will send him unto you."

There can be no doubt that the ministry of the Holy Spirit is not one of condemnation; it's one of comfort. Jesus said that it was expedient for you that He go away and the Comforter comes. The word "expedient" means "to your advantage." Jesus is saying that it's better to have the Holy Spirit ministering to you than it is to have Him present in His physical body. What a statement!

I know someone is thinking, What about John 16:8:

"And when he is come, he will reprove the world of sin, and of righteousness, and of judgment."

Well, first of all, there is a huge difference between conviction and condemnation, but let's set that aside for now. Look at the next verse. Jesus knew people would impute things to the Holy Spirit that He wasn't doing. So, Jesus explained very clearly just which sin the Holy Spirit would convict us of. It is the singular sin of not believing on Jesus.

John 16:9 says,

"Of sin, because they believe not on me."

The Holy Spirit doesn't convict us of lying, stealing, adultery, murder, etc; He convicts us that we aren't trusting in Jesus. That's the root of every sin.

Technically, people don't go to hell for their individual sins; Jesus has already forgiven all of them (1 John 2:2). People go the hell for the single sin of not making Jesus their personal Savior, the complete and only payment for their sin.

Even after receiving salvation, it's not our actions (sins) that are the problem but the heart attitude of not trusting Jesus. That is the root of all sin. The reason people do dope and alcohol is because they are turning to something other than Jesus to dull the hurt inside.

When we lie, it's because we don't trust Jesus and feel we have to manipulate others. That's what all sin comes down to: not trusting Jesus. That's what the Holy Spirit convicts us about.

Most Christians have not truly understood this positive ministry of the Holy Spirit. We have made Him the source of our feelings of guilt, condemnation, and unworthiness. Because of that, we haven't really let Him do His job, and we are missing the benefits and power of a relationship with Him.

The Holy Spirit should be your best friend. He was sent here to encourage you and constantly assure you of God's love. He is the most important and most powerful person in your life. If you haven't been thinking correctly about the Holy Spirit, it's time to change your thinking.

You will never be able to relate to God correctly until you understand this positive ministry of the Holy Spirit. My new and expanded series, The Positive Ministry of the Holy Spirit, will help you make this change in your thinking. The Holy Spirit is the great Comforter, but His positive ministry goes far beyond that. If you want power in your life, you'll have to know and understand what I teach in this series.
Go to ANDREW WOMMACK'S WEBSITE for more encouraging articles about faith and righteousness.
Out of gratitude to God, we should live holy lives, but in falling short of that goal, we need to remind ourselves that it is because of Jesus' righteousness that God answers our prayers, both on the behalf of others and for ourselves. We really have been forgiven of all our sins; our debts have been reduced to zero, but additionally, all of Jesus' righteousness has been credited to our account.
2 Corinthians 5:17–21 says, "Therefore if any man be in Christ, he is a NEW CREATURE: old things are passed away; behold, all things are become new. And all things are of God, who has reconciled us to Himself by Jesus Christ, and has given to us the ministry of reconciliation; to wit, that God was in Christ, reconciling the world unto Himself, not imputing their trespasses unto them; and has committed unto us the word of reconciliation. Now then we are ambassadors for Christ, as though God did beseech you by us: we pray you in Christ's stead, be reconciled to God. For He has made Him, who knew no sin, to be sin for us; that we might be made the righteousness of God in Him."
When did we become the righteousness of God in Christ Jesus? When we repented of our sins and received Him as our Saviour, thus becoming a new creature. If we are the righteousness of God in Christ Jesus, and the Bible says we are, then there is nothing to stop our prayers from being answered except the things that we ALLOW to get in the way, such as unbelief, doubt, condemnation of ourselves, and unforgiveness towards others.
Archives
Newsletter Topics

March 21, 2010 Newsletter

March 2010 Newsletter

April 2010 Newsletter

May 2010 Newsletter

June 2010 Newsletter

July 2010 Newsletter

August 2010 Newsletter

September 2010 Newsletter

October 2010 Newsletter

November 2010 Newsletter

December 2010 Newsletter

January 2011 Newsletter

February 2011 Newsletter

March 2011 Newsletter

April 2011 Newsletter

May 2011 Newsletter

June 2011 Newsletter

July 2011 Newsletter

August 2011 Newsletter

September 2011 Newsletter

October 2011 Newsletter

November 2011 Newsletter

December 2011 Newsletter

January 2012 Newsletter

February 2012 Newsletter

March 2012 Newsletter

April 2012 Newsletter

May 2012 Newsletter

June 2012 Newsletter

July 2012 Newsletter

August 2012 Newsletter

September 2012 Newsletter

October 2012 Newsletter

November 2012 Newsletter

December 2012 Newsletter

January 2013 Newsletter

February 2013 Newsletter

March 2013 Newsletter

April 2013 Newsletter

May 2013 Newsletter

June 2013 Newsletter

July 2013 Newsletter

August 2013 Newsletter

September 2013 Newsletter

October 2013 Newsletter

November 2013 Newsletter

December 20123 Newsletter

January 2014 Newsletter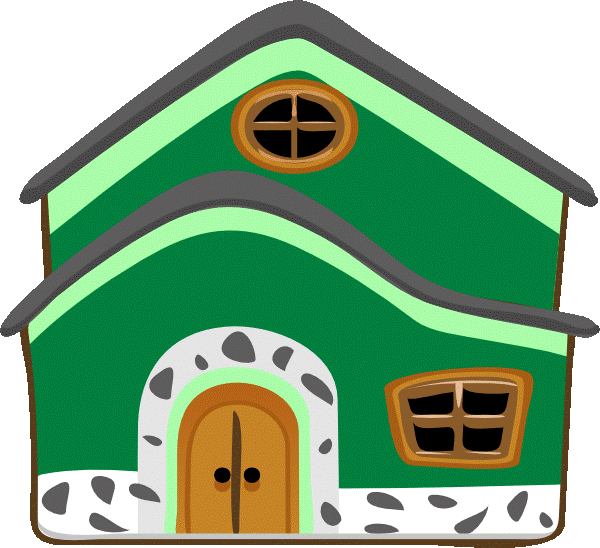 Return to HOME
Copyright © 2014, Lanny Townsend
Page modified by Lanny Townsend on March 4, 2014
Scripture references on this website are closely paraphrased from e–Sword's King James Bible.