January 2014 Newsletter
My daughter has been posting photos and videos of my new, little granddaughter on her Facebook wall. It's great to see how our sweet Ayla is growing, and to see her smiles. Heather posted some pictures of the baby having a great time – at one o'clock in the morning. She said she couldn't be upset about losing her sleep when she saw her baby looking so happy. Yes, Aylandra is well loved and getting lots of attention from Mommy and Daddy and her big brothers who dote on her.
Arne, my boss, is proving to be as resilient as I thought he would be. He's a true soldier; he just keeps on going, no matter what. Some of his friends like to call him "Army", instead of Arne, and it suits him.
Of course, Arne misses his wife, who died on December 4, but he keeps himself busy. He's not the normal kind of 95 year old. Arne still drives, picks up the mail, does the banking, and runs many other errands, as well as attends a lot of events. He is learning to cook and he's also starting to learn how to use the computer.
We vacated the Prayer Canada office in Surrey this month, as the head office is being transferred to Brockville, Ontario. It was quite a job to go through the files and pitch out what the new Directors weren't going to need, and figure out all the other things that needed to be done, and to do as much as I could in the time frame given.
A Prayer Partner named Allan Service was a great help, showing up many days, bringing us boxes, carrying things, building shelves, patching holes in the walls and sanding them, carting unsold stuff to the thrift store, tidying up Arne's garage. What a blessing. Isn't it cute that God gave Allan the gift of helps and his last name is Service?
We moved Arne's office upstairs to his spare bedroom. Allan built shelves in the closet for office supplies and he came up with the idea of removing the closet door, which gave us at least another foot of space to accommodate furniture. It's amazing how much stuff we were able to cram into that little room. Arne has his big, old desk from when he owned and operated Faith Insurance Company. Kathie's smaller desk is in the same room, ready for anyone who wants to volunteer their services to Arne as office help. The printers and a scanner are hooked up to the computers, and everything is neatly arranged. I took pictures of the office because, after I am no longer working there next week, I will be very surprised if I ever see his office that neat again.
I may never see that office again. I told a Prayer Partner that when I visit Arne after my employment ends, I will probably walk by his office with my hand up to shield my eyes from seeing it, the same way as I do when I am driving and I see roadkill up ahead. Arne is a terrific boss, but he is not naturally talented at keeping his desk tidy and already he has been shoving things willy nilly into that supply closet.
I told Arne what I said to our friend and he replied, "Good, because I don't care if you don't go into my office again." I laughed and said, "Good, because I don't care either." One of the things that I love about Arne is how he's just himself; he doesn't pretend to be anyone else, and it's relaxing to be around him, regardless that he is nearly a century old. I have never seen it bother him to be called just by his first name.
Arne is carrying on the regular prayer meetings in his living room now, maintaining a Prayer Post there. One thing I learned for sure from working at Prayer Canada is that, first of all, we need to pray for our government before we petition God for anything else. Why? Because God says to do this [1 Timothy 2:1–4]. It makes sense. It's selfish to pray first for our needs and the needs of our family and friends. We need to pray, first of all, for the people who are in charge of running our country, because what they do affects everybody in our nation. It's important to pray for this even before we pray for our persecuted brethren. We wouldn't have to pray so much for persecuted brethren, if we have righteous government that is favourable to the Gospel.
A very opinionated lady I know was running down Prime Minister Stephen Harper on Facebook today. People who think that they are so spiritual and discerning should take 1 Timothy 2:1–4 seriously and start their day thanking God for our government, even if it doesn't live up to all their expectations. Imperfect government is better than no government at all. Mr. Harper might be doing the best he can, and the job he is doing might be better than what anyone else can do, in the circumstances.
Prime Ministers and Presidents don't have as much power as many people think they do. They have many powerful people bearing down on them to compel them to carry out an antichrist agenda. They need our prayers to help them overcome temptations to cave in to fear, as well as to keep them from lust and greed and pride, and to keep them and their loved ones safe as they carry out God's will.
Lots of people keep asking me if I have another job lined up. When would I do that? I've been busy figuring out what had to be done to close the downstairs office and packing it up. That was enough for my mind to dwell on, but I have felt an excitement in my spirit, wondering what God has for me next. Will it be another job or will it be greater expansion into ministry? I don't know, but I expect that it will be good, because I have a good Daddy and my times are all in His hands.
Archives
Newsletter Topics

March 21, 2010 Newsletter

March 2010 Newsletter

April 2010 Newsletter

May 2010 Newsletter

June 2010 Newsletter

July 2010 Newsletter

August 2010 Newsletter

September 2010 Newsletter

October 2010 Newsletter

November 2010 Newsletter

December 2010 Newsletter

January 2011 Newsletter

February 2011 Newsletter

March 2011 Newsletter

April 2011 Newsletter

May 2011 Newsletter

June 2011 Newsletter

July 2011 Newsletter

August 2011 Newsletter

September 2011 Newsletter

October 2011 Newsletter

November 2011 Newsletter

December 2011 Newsletter

January 2012 Newsletter

February 2012 Newsletter

March 2012 Newsletter

April 2012 Newsletter

May 2012 Newsletter

June 2012 Newsletter

July 2012 Newsletter

August 2012 Newsletter

September 2012 Newsletter

October 2012 Newsletter

November 2012 Newsletter

December 2012 Newsletter

January 2013 Newsletter

February 2013 Newsletter

March 2013 Newsletter

April 2013 Newsletter

May 2013 Newsletter

June 2013 Newsletter

July 2013 Newsletter

August 2013 Newsletter

September 2013 Newsletter

October 2013 Newsletter

November 2013 Newsletter

December 20123 Newsletter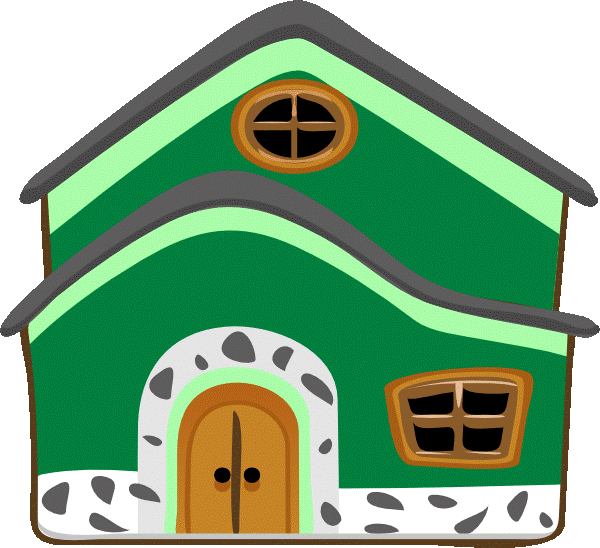 Return to HOME
Copyright © 2014, Lanny Townsend
Page modified by Lanny Townsend on February 8, 2014
Scripture references on this website are closely paraphrased from e–Sword's King James Bible.