July 2014 Newsletter
July certainly has been an interesting month, and distressing for many. The pre–meditated abduction of three Israeli teenagers started a war, and in so doing, saved thousands of Israeli lives. What a strange outcome. Three young men were hitchhiking home from their yeshiva, anticipating spending time with friends and family, when some men who were dressed as Jews picked them up in their car.
They thought it was a safe ride, but the men turned out to be Muslims who were bent on mischief. One of the boys managed to call a help line and say that he and his friends had been kidnapped. The call was considered to be a joke and was not followed up for several hours. The boy's lives would not have been saved anyway. The two younger boys were shot and killed, probably within the first hour of abduction, and when the older one put up a fight, he was beaten before he was killed.
The bodies were buried near Hebron, in a field attached to an Arab village named Helhul. I thought that the news was saying Hell Hole, and that seems to be a fitting name for it. The villagers knew that the bodies were buried there, while multitudes of people prayed for the boys' safe return and the IDF conducted a rigorous search. Arabs gloated to Jews on the Temple Mount that they had the three teens, holding up three fingers in the Jews' faces. It was a despicable display of malice.
The bodies were discovered; Muslims attacked the ambulance that took the bodies away. Another despicable act of malice.
In retaliation, an Israeli murdered an innocent Muslim youth. This was another despicable act of malice. That poor boy had nothing to do with what had happened to the other boys.
The rioting escalated and Hamas stepped up their rocket attacks. Israel's military had to respond, for the sake of defending their citizens. In the course of the conflict, they discovered that Hamas had mined more than seventy tunnels beneath Gaza, many of them extending into Israel, some even coming up beneath the floors of a dining room in a kibbutz, and another beneath their kindergarten!
It would have been like demons from Hell emerging out of the floors. The inspiration for these tunnels were spawned in Hell. When the Golani unit investigated further, they found a warren of tunnels beneath Gaza, like an underground city. Some of the tunnels were wide enough to ride a scooter through, and there were stockpiles of weapons. Millions of dollars of foreign aid, that was supposed to benefit the citizens of Gaza, had been poured into this labour, which also took the lives of over 160 children who were set to work to dig these tunnels.
Heartbreakingly, when the IDF went into these tunnels, they were accosted by young teen–aged boys who had suicide bombs strapped to their bodies. It is a truly savage people who, instead of protecting their young, put them in the line of danger. The soldiers had no choice but to shoot the boys before they could get close enough to them for the bombs to kill them when the boys' handlers set off the triggers. Some of the soldiers have reported that they are having nightmares from being forced to kill those poor boys.
Kamal Saleem, who wrote The Blood of Lambs, described his experiences of being recruited for missions to Israel when he was only seven years old. He was sent into Israel with a group of boys, who were herded into tunnels from Syria, to pass on weapons that would be strapped to the bellies of sheep and led further into Israel by an Arab shepherd, who would distribute the weapons and ammunition to kill Israelis.
The second time Kamal and the boys were sent into Israel, the IDF was waiting for them. He was the only one who made it out of there alive. Did they use too much force? Maybe, but they may have thought that the kids were rigged up with bombs. It is unspeakably evil to use children to make war, poisoning their souls with hatred, teaching them at a young age to kill people, and placing them in danger.
Kamal recalled how innocent the boys' faces had looked as they slept in the truck on the way to the Syrian border, like kittens. He spoke of how the Arab terrorists treated them as objects, rather than as human beings. They were just expendible commodities, to be callously sacrificed for their war. The terrorists knew that the Israelis would be forced to kill the children, if they saw them, as they would not know if the kids were wired with explosives. Those kids should have been home, sleeping in their beds, not being used as mules or human shields for cowardly fanatics.
The things that Kamal Saleem says seem legitimate, for the most part, though I heard him in a video calling Muslims his brothers and sisters, and urging them to ask Allah to bless America. One might overlook the brothers and sisters remark, on the basis that the Lebanese Arabs and the Turks are his ethnic relatives, but hasn't he been a Christian long enough to know that Allah is a false god? He said so in the video of how he came to the Lord. What good would it do to ask Allah to bless America?
It's a tricky thing in regards to believing the testimonies of Muslim converts. I got sucked in when Afshin Javid gave his testimony in my church, and it was later found out that he'd had numerous sexual affairs since his so–called conversion, was dishonest in business, encouraged adultery in his church, and gave massages to various females in his home meetings, on the bare skin of their backs, besides meddling sexually with female overnight guests in his home. He couldn't deny these allegations, particularly in regards to giving those massages; there were too many witnesses in his church who would have known he was lying. Weirdly, all this was overlooked by some ministers who continue to support his ministry.
Now it seems that another fake who claims conversion from Islam has been uncovered, according to Walid Shoebat. Walid Shoebat accuses Mosab Yousef, the author of Son of Hamas of being a double agent, after having translated Yousef's remarks on an Arabic show called Daring Question from Arabic. Here is Shoebat's REPORT ON MOSAB YOUSEF.
His report has stirred up accusations against Walid Shoebat of being unloving, of not having followed Scriptural guidelines for confronting a brother in private about his errors. Paul the Apostle publicly denounced deceivers in his letters; what Shoebat did was neither unscriptural nor unloving. It would be unloving to the Church at large to not expose a wolf in sheep's clothing.
Paul said in 2 Timothy 2:16 –18, "But shun profane and vain babblings: for they will increase unto more ungodliness. And their word will eat as a cancer: of whom is Hymenaeus and Philetus; Who concerning the truth have erred, saying that the resurrection is past already; and overthrow the faith of some."
In 2 Timothy 4:14 & 15, Paul said, "Alexander the coppersmith did me much evil: the Lord reward him according to his works: Of whom you beware also; for he has greatly withstood our words."
Mosab Yousef wrote Walid Shoebat a letter, pleading his case. This is the link to Shoebat's REPLY. Apparently, Yousef is on a campaign to turn Christians against Israel. He goes into detail in his book about how he, and other Muslims who had been arrested, were mistreated in an Israeli jail, but Shoebat points out that nobody was tortured there, unless lives were at stake. I surmise he is meaning in contrast to militant Muslims who torture for entertainment.
Shoebat went on to say that he was shocked when he saw a prisoner being beaten by the guards for attempting to murder another prisoner; what shocked him was that the prisoner was a Jew, and I surmise that person he attempted to kill was a Muslim. Otherwise, why would Shoebat have been shocked?
I'm not saying that I agree with torture, but Shoebat has made a valid point that, when the motivation for it is to save lives, as opposed to doing it for kicks, it is less evil. Ideally, people with an anointing like Elisha are needed to tell the Israelis what they ought to know. If more Christians operated accurately in the word of knowledge, which they could offer in assistance to Israel like Elisha did, that other nasty business could be avoided.
I sure am glad that I didn't waste my money on buying Mosab Yousef's book; someone loaned me their copy. When I read the book, I wanted to believe that Yousef's conversion was sincere, because I would like for the whole world to get saved and nobody to go to Hell. But there was an element that did not sit well with me. It seemed like Yousef worked with the Israelis out of fear because he did not want to be subjected to the hardships of prison, rather than out of a genuine conviction for the rightness of their cause. It sounded like he was trying to convince himself that he was doing it for the right reasons. This change of tune sounds to me like he misses his family and is trying to get back into their good graces.
Yes, July turned out to be a month where there was a lot of conflict with this war in Israel and the turmoil it stirred up across the globe. I went to a rally in Vancouver to show support for Israel. It was disappointing that so few Christians showed up. It was on a Sunday and it was at noon, and many Christians were still in church at that time, but I don't think that God would have minded if we had missed church that day, to stand by His Chosen People.
It was a peaceful rally, for the most part. There were a few passersby who expressed disdain. One lady, who supposed herself to be a great humanitarian, scolded us saying, "Shame! Shame!" Obviously, she is badly informed about what was really going on over there, so why would I care what she thought of me standing there with my sign?
The following is an open letter from Shmuel Aweida. He is the Israeli Arab pastor of a Hebrew-speaking Israeli Messianic congregation:
Dear so-called "peace–seeking people", "pro–ceasefire people" and "peace and reconciliation activists",

Forgive me for not taking your nice dreams and peace demonstrations and wishes so seriously… People who didn't care about the suffering people in Gaza under the Hamas regime for years can't really be considered morally superior to any IDF soldier that's on the ground there now. You might seem to be better and kinder, but not really… Sorry…

If you really care, then free Gaza from Hamas and other Islamic jihadist organizations! How can you feel sorry for the innocent children hurt accidentally by Israel when you don't care that the same children grow up to learn to hate intentionally? You claim to feel sorry for the hungry children while ignoring the poison they are fed every single day at Hamas and Fatah schools and on TV.

How can you feel sorry for the women crying now when you didn't care that they've been humiliated, discriminated and even raped and killed regularly for years?

Here's another thing I don't get:

These kind, sympathetic, peace-loving people who automatically want and pray for a ceasefire in Israel's war(s) against the evil, anti-Semitic, anti-human, blood-thirsty terrorist organizations like Hamas (not against the Palestinians) – they make Israel never finish "the job" and then on the top of it all, their governments and NGOs send billions of dollars of "aid" to this corrupt evil system.

And guess what happens time and again - instead of feeding the hungry with food, they feed themselves with weapons. Instead of teaching the children math, they teach them hate and jihad against the Jews. Instead of building houses and hospitals above the ground, they build terror-tunnels under the ground.

The tunnels found in the past days have cost hundreds of millions of US dollars to build! The IDF blew up millions of your money, dear nice people in the naive West!

I'm not saying that Israel is without any fault here, but sometimes I really wonder if the Palestinians' best friends are in reality the ones that maintain their oppression under this Islamic regime?

I simply don't get it! Someone here needs to get a better grasp of reality!

As much as I hate this war and the price that's being paid by our dear soldiers and the innocent civilians on both sides, I hate the fact that it's necessary! May the needed pain of war bear good fruit of peace for all! May the Lord of Hosts and Armies give us His Shalom!

There has been quite a lot of activity in the social media in the past month. I was disappointed and frustrated of some my Facebook friends and the level of naiveté and blindness with regard to the real situation and the roots of the conflicting the Middle East.

Do they really not see what the Hamas is all about or what Islam really is? Are they all so blind to what's happening around us in Syria, Iraq and all over? Don't they see what Hamas is doing to the poor population that lives under this terror daily? I don't know why I keep being surprised…

To my anti-Arab friends:

But what really surprised me was that, with regard to this operation in Gaza, the hatred, revenge and racism that filled the [Facebook] statuses of those who support Israel.

They expressed such joy over going to war and causing destruction (a joy I'm glad our leadership doesn't have). The fact they quoted Bible verses didn't make it any less stinking. So I threw those people out of my Facebook just like I did with others that posted pornography and other disgusting stuff. Trash is trash is trash.

Praying that God may protect our soldiers who are serving us and giving their lives for us – proud of the moral code of the IDF and the legitimacy of this necessary operation. Praying for those making the tough decisions - but with much more humility.

I guess we need to pray that we'll all guard our hearts from hatred, revenge, racism, pride and other destructive things that do not honor us, nor the God of Israel.
Well said, Shmuel! Christians, please pray for his safety and that of his loved ones.
At the rally in Vancouver, a couple of men stopped to argue vigorously on the sidewalk, the one near me swearing his head off. Policemen moved in to make sure that nobody got physical while the pro‐Muslim guys disputed with the Jewish ones. For the most part, nobody really wanted to listen to their inane arguments and comments, and they sang songs to drown them out.
There were a lot of people driving by who honked their horns and cheered, and very few jeered. Still, it is astounding to see the amount of reports on the Internet that are full of disinformation and outright lies. Walid Shoebat said he used to tell lies about the Israelis, and that it is common for the Arabs to do it, but many of the people who are spreading lies about Israel on the Internet are not Muslims. So, why are they so rabidly against Israel?
It probably has to do with the Torah, which was given to Israel, and convicts them that some of the things that they like to do are against God's will, and marks them as sinners. They don't seem to want to concede that Israel does anything right, nor that Israel has a right to their land, according the Bible. They likely feel that they have to ignore what the Bible says about Israel's rights to that land, because they want to justify ignoring what the Bible says about their sins.
Everybody is a sinner, until they repent of their sins and receive Jesus Christ as their Saviour. I am not saying that the Jews are better than other people, or that Christians are better than other people. Christians are forgiven people. If they have truly repented of their sins, they are also people to whom integrity matters a lot and they progressively develop more character.
There are also very fine people who are not Christians, including some Jews, some Muslims, some Buddhists, etc., who have allowed the grace of God to penetrate their hearts to some degree, though they have not fully yielded their lives to God and received salvation through His Son.
It has been appalling to see the mayhem happening in riots around Europe, aimed against the Jews, but it has been heartening to see rallies around the world where people have marched in support of Israel. I don't think that the latter happened prior to World War II when the Jews were sent off to death camps. May this support continue and increase, in Yeshua's Name.
And, Christians, please pray for Israel. Terrorist tunnels have also been discovered in the Galilee and Hebron. They are probably all over Israel. There also tunnels going from North Korea to South Korea and on America's southern border. You can look up information about that on the Internet.
A few days ago, I came across a video of Katie Souza's teaching, and there were so many mistakes in it that I could not overlook it. I wrote her a letter and emailed it. This is the letter:
Dear Katie:

I was listening to your teaching on YouTube; you are off base. This is the link to the video:

https://www.youtube.com/watch?v=QKp-LgkBfzs You are making something complicated that Jesus meant to be simple, and the Bible tells us to beware lest we stray from the simplicity that is in Christ Jesus.

You are right that we have to take down the head, before we can spoil the house, but Jesus already did that. He bound the strong man, which is satan, through being obedient to what the Father wanted Him to accomplish on the cross. Now we can spoil satan's house.

You went through a lot of Scriptures and took them out of context, but there is one Scripture that supports your point that we have to start from the top down. You did not mention it. In 1 Timothy 2:2, we are told to pray for government authorities, and the first on the list is kings. We need to pray for kings because satan targets them the most, as they are the ones who have influence over the lives of more people than any of the other authorities. They face the greatest temptations. If we have time to pray for only one person, we can do the most good by praying for our queen, or president, whichever the case may be, even more so than praying for our own children. I base this on the command that we are supposed to pray "first of all" for the head of our government. We should pray for many more than just our country's leader, of course.

Goliath was not the head of the Philistines. He was just their champion because he was big. There is nothing in the story that indicates that he was brilliant, nothing that qualified him to be a general. If anything, he comes across as being just a brute. He is never named as being a Philistine king, though he was the offspring of a giant, who possibly was a king.

When David killed Goliath, you said that he cut off his head, indicating that David cut off the "headship." That's a bit of a reach. David cut off Goliath's head to make sure that he was dead, and he held the head up to show both armies that the giant was finished. You can go into some symbolism about that, but it doesn't relate to headship. It relates to triumph, and making sure that the job is finished.

The Philistines did not submit to the Israelites. They lied about that. If they were going to submit when their champion was killed, they would have laid down their weapons and knelt before the Israelites. They ran away. Yes, they were goners - because they were afraid. They wanted to run and hide. It was a bit of work for the Israelites to run after them and kill them. There are lessons in the story about fear, but not authority. At least, not from the Philistines as an illustration; the Israelites got their authority over them from being in covenant with God, except that they didn't know that they had authority over them, until David came along and showed how to exercise it.

You went on to make some points about how Jesus was tempted of the devil, who offered Him all the kingdoms of the world. You said that satan was not offering Him the physical world, but rather the demonic kingdoms, but because Jesus refused, He was then able to take authority over demons. Actually, satan was offering Him all the kingdoms of the physical world. He was offering to set Him up as the antichrist, if He would bow to him. It's there in the story. You even quoted it – "the habitable worlds." Also, "it has been given to me," indicates satan's authority over mankind, not the demonic, which he took and probably had to fight the other fallen angels to keep. They don't have respect for authority, unless they are forced to respect it. If this was not so, they would not have rebelled against God.

Satan was possibly promising to make Yeshua his chief lieutenant over all the other fallen angels, as well as over mankind, but I doubt that he would have kept his word. If Yeshua had bowed to satan, He would have been a goner. Satan is a liar, Jesus would have come under his power, and satan probably would have tortured Him forever.

If your point is that Jesus could control the demons because He took down the head, then how could satan let Him have dominion over them, unless he, too, bowed to Jesus? He was their head. Even if Jesus had authority over them, they would not have changed their nature and would have still been inclined to do evil. With satan still ruling over them, they would have still done evil. They would have ignored Jesus' orders, unless Jesus, too, became evil, which would have happened, if He had submitted to satan.

Bowing down to satan would not have helped Him accomplish what He came to Earth to accomplish, nor would it necessarily have given Him power over demons. That whole illustration that you used to try to make your point is a mess. Your assumption that satan was offering to give Jesus authority over demonic powers is probably wrong. It was likely just an offer to give Him authority over mankind and mankind's accomplishments, as the Bible says. Certainly, demons would have had to cooperate to give Him that power, but their cooperation would have been limited, as it is now in regards to sorcerers and warlocks, etc.

Even then, it isn't actually cooperation; it's just deception. The evil that people think that they are doing with their enchantments is actually stuff that demons would do anyway, due to their victims allowing them access into their lives, but they work a con on their dupes, amusing themselves by having sorcerers go through their ridiculous ceremonies, and ensnaring them further into sin with ceremonies that involve blasphemy, rape, torture, and murder, etc. These people only have an illusion of power, which soon dissipates upon their death bed when the demons come to drag away their captives and show them in Hell how complete a liar their master is, particularly in regards to keeping his promises to give them a kingdom there.

Jesus has never had a problem making demons obey Him. He has only had difficulty with human beings, because not all human beings choose to yield to Him. Even those humans who yield to Him do it in stages, rather than all at once. He is patient with us about that, to a point (He is long-suffering, not forever patient), because He so earnestly yearns to help us fulfill the wonderful destiny that He ordained for us; there is no destiny for the fallen angels but the Lake of Fire.

It was not when Yeshua resisted satan in the wilderness that He gained power over all the demons. That was a major test that helped to qualify Him to run in the "finals," as it were. Yeshua said of satan, "he has nothing in me." Satan was not able to taint Yeshua with sin; He remained the spotless Lamb of God, a sacrifice whom God considered fitting to be offered up on the behalf of mankind.

Jesus took down all satanic authority on the cross when He offered up His life and it is there that He said, "It is finished," bowed His head, and died. Then He went down to Hell and seriously kicked butt, making a spectacle of disarming all demonic powers. He just had to do it to the head guys for it to have effect on all their minions. You are right on that point, but wrong in how you think it was accomplished.

What Jesus did on the cross runs forwards and backwards. Because it runs backwards, those who put their faith in the Messiah before He was born and died on the cross were saved, just as much as those who lived at that time and those who were born afterwards are saved. It is the power of the cross and asserting the power of the cross and the fact that God cannot lie that has brought down satan and his horde. God said that the Saviour would come and die for mankind, and rise from the dead, so it was as good as done, and nothing could stop it.

Because of the eternity of the cross, the fallen angels have always had to yield to God, regardless of what point in time they meddled. They have tried all sorts of things to break the prophecies regarding the Messiah and the cross, but to no avail. Nothing can break God's word. Nothing can stop Him from doing what He said He would do. Your teaching takes away from people learning of the great power of the cross. It is a distraction from the mightiest act of all time and eternity – what Jesus did on the cross.

You were way off when you said that God gave dominion over the Earth back to man in Noah's day. You have misunderstood what that was about. It was on the basis of putting faith in the Messiah that man could have control over the nature again, as Adam and Eve had before the fall.

Subsequent events have shown that most of mankind did not exercise authority over nature. They did not subdue it, at least not in the manner that God intended. The little dinosaurs that Noah brought with him on the ark grew large and were a nuisance, trampling down crops and homes. Because people were continuing to rebel against God, the animals continued to rebel against people. Nimrod made a name for himself by killing off these monsters, many of them to extinction. This is why the Bible says he was a mighty hunter before the Lord. I think that it means, "in defiance of the Lord." He was a famous rebel and he led m any others into rebellion against God.

It was only by looking to the Messiah by faith that people could tell a giant lizard or mammal to stay out of their fields and leave their house alone, and expect it to obey. It was not because God gave authority back to mankind at that time. That comes only by putting one's faith in Jesus Christ, which is an individual thing, not a blanket restoration to all, whether they are saved or not.

You said that it was because of the struggle in the desert with satan, that Jesus won, that the demons submitted to Jesus. You seem to forget that they would cry out to Him, "Have you come to torment us before the time?" What time? The time when He would go to the cross. That was where He gained His deciding victory over them and it is eternal, running both backwards and forwards. They had to obey Him before His death and resurrection, because it was written in God's books that Jesus would fulfill, and was fulfilling, and had fulfilled God's plans. If they could have stopped Him from dying on the cross, they could have thrown off the chains that His victory there put on them.

Satan did try to stop Him. All sorts of temptation was thrown in His path. He left him for only a time, after the temptation in the desert. Throughout His previous life and throughout His ministry, Jesus was tried in all points, but never gave in to sin. The temptations ramped up with the struggle in the Garden Gethsemane. There was the torture and taunting of the Sanhedren and of Herod's men. Pilate offered to let Him go, but Jesus refused. When He hung on the cross, evil people reviled Him and taunted Him to come down from the cross. He still refused, though it was unimaginable agony for Him to have mankind's sins rolled onto Him, and then to lose the sense of His Father's Presence.

The Bible says that, if the princes of this world had known that He was the Messiah, they would not have put Him on the cross. Out of respect for Him? No. They would have killed Him some other way, because they were servants of satan and knew the ancient prophecies of how the Messiah would die. They would have tried to break the prophecies. Beheading, or something like that; anything but death on a cross.

But when God wants something done, nobody can stop it. Even satan, knowing the prophecies better than any human knew them, could not stop them. His bloodlust got the better of him, and he had his puppets nail Yeshua to the cross anyway, seeing as everything was headed in that direction. He was so deluded that he even thought that having Jesus stripped, tortured, and killed proved that he had power over Him, and he was going to have a good time torturing Jesus when He came down to Hell. He sure got a surprise. Ha ha! God had made him forget the part about the resurrection, and spoiling principalities and powers.

Isn't that cool? God can make satan forget whatever He wants him to forget. Ha ha! Satan must find it really frustrating that he doesn't have complete control of his mind.

You said that satan wasn't sure that Jesus was the Christ. Hold on a minute. The demonic can observe everything that happens on Earth. Do you think that satan didn't know that Gabriel visited Mary and told her that she would bear the Christ? Do you think that he didn't know that she was a virgin and the Child in her had been conceived by the Holy Ghost? John the Immerser knew it, when He was a baby in his mother's womb, though he lost the sense of his cousin's divinity later on and needed the Lord to reveal to him with a sign that Jesus was the Messiah.

Do you think that he didn't hear Elizabeth call Mary "the mother of my Lord"? Do you think that he didn't hear Mary's response, or Simon's words in the Temple, where he said that God could now let His servant die in peace, for He had shown him His salvation, or that he didn't hear what Zacharias prophesied when John was circumcised? Satan was probably right there, observing all this for himself; it's not something he would leave up to an underling to report on. He probably followed Jesus to Egypt and burned with frustration that there was nothing he could do to kill the Child. He had already tried that in Beth-lehem and failed.

Of course he knew that Jesus was the Christ, but he also knew that Jesus' brain power was limited, deliberately so by agreement between the Son and the Father, so that the Son could demonstrate how the redeemed can tap into God for knowledge and wisdom and power and provision by faith. He was trying to see if he could get Jesus to doubt that He was the Son of God. If Jesus had done the miracles he was taunting him to do, it would have meant that he had managed to sow a seed of doubt in His mind, a seed of sin, for it is a sin to doubt the word of God.

You seem to have good success, regardless that your understanding of the Word and your teaching is off. This is because of two reasons. 1) You push some of the right buttons while feeling around in the dark, and 2) satan backs off on some things, to make it look like you've got it right, so that he can keep people in bondage with the portions of your teaching that are in error.

Where is the bondage? It's in how complicated you make things. It occupies people's minds with things that are unnecessary. Jesus wants things to be simple for us. Yes, your adventures in the realm of the spirit of are very exciting, and people want something interesting to relieve the boredom of their mundane lives, particularly if it is something that also makes them feel powerful. So, they launch off into spiritual realms, fighting demons, and come out of it really pumped. It can do some good, but it takes up a lot of time and it lends itself to feeding pride.

I think that there is too much work to do, though, to play around with this stuff. Delivering people from demons should be short and simple, the way Jesus did it. We shouldn't let the devil swallow hours of our time with his antics.

The story about Jesus and the Legion was off in how you interpreted it. It wasn't about demonic authority. It is the ONLY time recorded for us that says that Jesus asked a demon to tell Him its name, but people made a big doctrine out of it, henceforth teaching that you have to know a demon's name before you can cast it out. A legion consisted of 1000 to 6000 men. Jesus was actually making the point that, through His authority and power, we can cast out thousands of demons all at once. He didn't go through the names of every one of those demons in that legion.

It's all about His authority, and His power, because of what He did on the cross, an act that affected all time and eternity.

I know that You think that God has been leading you in your studies and giving you this revelation. I think that there is something in you that has allowed you to be deceived. I think that God has been talking to you some of the time, and satan has been sticking his oar in, as well.

I actually found it reassuring to listen to this video. I recently rewrote a Bible study that I had put online, about Jonathan's exploits in 1 Samuel 14. I got some revelation about that story and ran with it, before working out all the bugs. In fact, at that time, I didn't even know that there were bugs in how I understood the story. I didn't have the Internet at home to conveniently check some facts on the location of the rocks that Jonathan climbed, and I was too excited and impatient to share what I thought was deep insight into the story. I got a lot of it backwards, because of assumptions that I made.

It was a really good thing that I eventually checked it out and realized that I needed to rewrite it, because I got a lot more out of the story and added many things to the study. I don't know if I've got it perfect, yet, but I am sure that it's a lot better than what it was. Listening to you, I thought, "See there. Katie Souza has a big ministry, she goes all over the place and a lot of people listen to her, and she helps a lot of people, but she makes mistakes, too. It's not just you."

As long as we are still living on this Earth, Katie, there is a possibility of us being deceived, but, if we are the elect, we will not stay deceived. God will see to it that we get sorted out. We need to cast down our pride, so that we can admit that we have been wrong and correct our mistakes, wherever possible. I will be uploading my new Bible study on Jonathan today. As a teacher of the Word, I want to do the best job I can of imparting truth to others.

Of course, I'm not going to listen to more of your videos because I've heard some of your teaching before, and didn't agree with it, and why would I listen to more of these errors? They are too serious. They would plunge me into a lifestyle of satan dragging me hither and yon, fighting fights that would be harder than what they need to be.

If I hear that you've made some corrections, though, I would be interested, because it appears that you realize that Jesus is God made flesh, for the salvation of our souls through His sinless life and His death on the cross. If you didn't have this foundation, I would know that you're not a genuine Christian.

Is my ministry comparable to yours? Do I do as much good as what you do? I don't do the same things you do, but I'm sure that what I do has validity. I don't know what effect my writing generally has on others, as I haven't gotten much feedback, but some really like it and tell me that it has helped them.

I haven't rigorously engaged in delivering people from demons, though I have quietly prayed for their release. Did my praying for them change their lives? I generally have prayed for people I didn't know very well and rarely saw again. The people I usually associate with don't have huge spiritual problems; they are mature believers. It has been a struggle for me to gauge what effect my prayers have, but it would be even more difficult, if I didn't understand Scripture as well as what I do. I would be worn out in no time, if I subscribed to your teaching on this subject.

Am I exercising authority over animals like God told Noah to do? I'm trying. I struggle with making aggressive dogs back off and, at my age, if I rode a horse, it would be a more serious matter if I fall off of one, than when I fell off of horses in my teens, unless I operate in faith.

If I didn't think about what Jesus did for me on the cross, I would be terribly fearful, but because of what He did for me on the cross, I use my imagination to picture what it would look like for me to command hungry, roving dogs to back off, if Jesus leads me to a poor Asian village, and I see myself riding horses, donkeys, camels, and elephants. I picture myself making a t-rex back off, and maybe even giving me a ride on its back, if I should ever run into one. Or what if I get tossed off a ship and sharks are headed for me? It doesn't necessarily have to end with me being their meal. How about catching a ride on one and having it take me safely to land? Why not? If I can imagine myself riding a t-rex or a shark, then how hard can it be to ride a horse? Knowing what the Word teaches and using my imagination in this way puts things into a more positive perspective.

For my faith to be unshakable, the basis for my faith has to be unshakable. I have to get my doctrine right, and some of your teaching doesn't do that. There are some ministers who think that a person has no right to criticize anything about them, unless they are doing as much good for the Kingdom as what they do. That's arrogance. God gave us brains and He expects us to use them, and to use them to study His Word and discern between truth and error. He didn't say that we can't use discernment until we have become spiritual giants. Sometimes spiritual giants, though they do a lot of good, inadvertently lead people into gigantic errors.

I'm going to post this letter in my Facebook notes and on my website, because you have taught some errors that could mess people up. Even if you change your mind about what you've taught, you can't possibly reach all the people who have listened to your teaching before, so posting this letter to you might help sort some of them out. I am sure that you don't want people to go off on tangents because of mistakes you made in your teaching.

Besides that, emailing this letter to you won't guarantee that you will read it, if a secretary sorts your emails and doesn't choose to pass it on. I have worked as a secretary for a ministry and had to sort emails for my boss, because he couldn't possibly read all that were sent to him. I don't know if your secretary will think that my points are important enough to bring to your attention. I think that they are important. There is too much of your teaching that is in error and people need to learn to compare all teaching to what the Bible says, and to truly understand what the Bible teaches. You do a lot of good, Katie. Keep on doing it, but please make course corrections, as necessary.

Blessings on you, in Yeshua's Name.
Archives
Newsletter Topics

March 21, 2010 Newsletter

March 2010 Newsletter

April 2010 Newsletter

May 2010 Newsletter

June 2010 Newsletter

July 2010 Newsletter

August 2010 Newsletter

September 2010 Newsletter

October 2010 Newsletter

November 2010 Newsletter

December 2010 Newsletter

January 2011 Newsletter

February 2011 Newsletter

March 2011 Newsletter

April 2011 Newsletter

May 2011 Newsletter

June 2011 Newsletter

July 2011 Newsletter

August 2011 Newsletter

September 2011 Newsletter

October 2011 Newsletter

November 2011 Newsletter

December 2011 Newsletter

January 2012 Newsletter

February 2012 Newsletter

March 2012 Newsletter

April 2012 Newsletter

May 2012 Newsletter

June 2012 Newsletter

July 2012 Newsletter

August 2012 Newsletter

September 2012 Newsletter

October 2012 Newsletter

November 2012 Newsletter

December 2012 Newsletter

January 2013 Newsletter

February 2013 Newsletter

March 2013 Newsletter

April 2013 Newsletter

May 2013 Newsletter

June 2013 Newsletter

July 2013 Newsletter

August 2013 Newsletter

September 2013 Newsletter

October 2013 Newsletter

November 2013 Newsletter

December 20123 Newsletter

January 2014 Newsletter

February 2014 Newsletter

March 2014 Newsletter

April 2014 Newsletter

May 2014 Newsletter

June 2014 Newsletter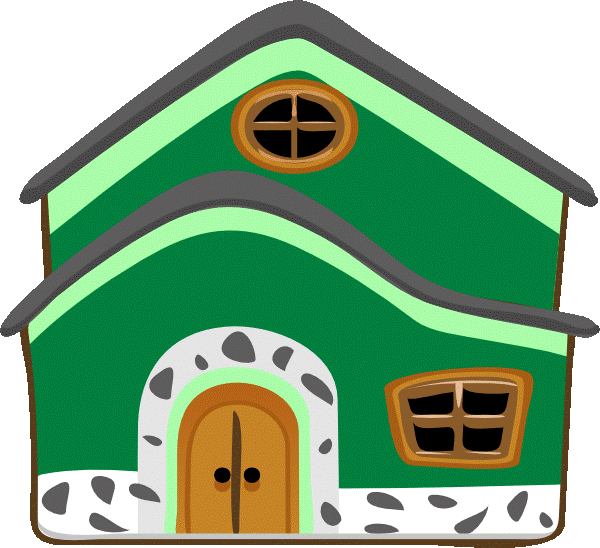 Return to HOME
Copyright © 2014, Lanny Townsend
Page modified by Lanny Townsend on August 5, 2014
Scripture references on this website are closely paraphrased from e–Sword's King James Bible.