October 2013 Newsletter
Praise the Lord, we've had Indian summer here in the Lower Mainland for the past week. I am thankful for every day that is bright and sunny, even if it is a bit cool.
I've been pretty busy at work and not able to get to some things done, yet, because my boss's wife is still in the hospital, recovering from an operation. There are more phone calls and emails than usual to deal with, from people wanting updates, and most of the time, there isn't anything to tell, so dealing with this has slowed things down somewhat. I've had to do some of the things that Kathie normally does, and then with the new Director, whom my boss is training to take his place, I have to do things for more than just Arne. But it's satisfying. The biggest part of my satisfaction is that I know I am working in a ministry that plays an important part in helping this world to be a better place.
Recently, I discovered something that just blows me away. I feel like God has played a joke on me and one of Board members, who is a chiropracter. We've known each other for almost two years, and only last week discovered that we went to school together. Actually, I first met Paul briefly at church about 14 years ago, as he is a friend of a friend, and I heard from her all about how gifted he is in discerning of spirits. I got to know him better after I came to work for this ministry, and was amazed to hear how God moves him to intercede for others, and answers his prayers. It's pretty astounding. He has so many interesting things happen to him that I think that he should publish them on a website called The Adventures of Paul. He wants to write a book, though, so he isn't decided about having a website.
I recalled that I went to school with a kid named Paul Hatch, but I didn't realize it was him for two reasons. One, I thought he was younger than me, so it must have been a different Paul Hatch. Two, the Paul Hatch I went to school with had blond hair. Paul doesn't look like he ever had blond hair, and the face wasn't the same either.
Then the other day, I asked him what he was like when he was a kid. He said he was introverted and shy, though he's not that way now. Then he started telling me something about his Grade 1 teacher, Miss Yip. My brother Jimmy had a Grade 1 teacher named Miss Yip. I asked, "Where did you go to school?" He replied that he went to KB Woodward. I told him that I used to go there, too. Then he started asking me about the teachers I remembered, and I told him that my Grade 3 teacher was Miss Hahn. He said that his Grade 3 teacher was Miss Hahn. Was he the same Paul Hatch who was in my class? I told him that I started Grade 3 at KB Woodward, then we moved over to Old Yale Road Elementary halfway through. He said he was in that class.
Mind–blowing! I went home and dug out my class pictures and looked on the back, where I had written the names of some of the kids years ago, while I still could remember their names. The one who I thought was Paul Hatch was actually Allan Thatch. I was then able to recognize Paul, though I don't remember him. I was shy, he was shy, so we never talked to each other when we went to school. It impresses on me all the more about how often children are underestimated, when right under our nose could be a mighty man or woman of God. And such was the case with King David. His brothers thought he was just a little brat, but God had big plans for that kid, because of what was in his heart. God sees the heart's secrets and every person's potential. Paul had no idea at the time that he would be passionate for God; it took him forty years to discover it.
We both loved our teacher, Miss Hahn. I think Jim had her in Grade 3, too, and he liked her, as well. Teaching is just a job to some people, but with others, you can tell that they chose it because they really like kids and want to make a difference in their lives. I told Paul how I went to Miss Hahn's retirement party at the Surrey Inn and read aloud a letter that I had written to her, and that she cried.
Paul and I looked over my pictures, and he helped me fill in more of the names on the back, and he told me about what had happened to some of those people, whom he had run into or heard about. It was sad to hear that Drew Henderson got killed in a boating accident, and that Greg, the boy I had such a crush on, is crippled with arthritis and very bitter towards God.
I pointed out the boys who were snobby and mean to me when I was in Grade 6. One of them had started picking on me. I told Paul that the kid's parents probably slapped him on the head, and he wanted to take it out on someone who was unlikely to retaliate. The other boys followed suit. They used to call me "fleabag," and smack their hands on my desk, then on someone else's and say that the other person now had my fleas. That isn't harsh bullying, but it bugged me. The only time they desisted was when I was drawing pictures, because the teacher and the kids liked to watch. I could draw women's faces pretty good.
I went to another school in Grade 7, and it was a lot better. Nobody bullied me there, but the kids in the special class teased me when I played baseball. I could never hit the ball, so I always waited for a walk. The kids who were usually teased liked having the chance to jeer at a regular kid; they called me "statue." Whatever. At least, I got to first base. And it gave those poor kids a chance to make fun of someone for a change, instead of always being the ones that got called names.
I ran into the snotty boys a few years later when I changed high schools to the one near where I used to live. They thought they were going to pick on me again, but I had changed my name, so when they called after me in the hall, I ignored them; that wasn't my name any more. It put them off kilter. Paul smiled when I said that I had now become a mystery to them. One thing those brats at Old Yale Road didn't realize was that girls outgrow their gawkiness in just a few years, and then the boys view them differently, but, like I told Paul, no guy who ever called me fleabag had a chance of getting anywhere with me. Paul spoke a gentle word about forgiveness. It's not a matter of not forgiving them. Who would want a boyfriend who is likely to call them mean names? Nasty 11–year–olds don't usually grow appreciably in character within five years.
It boggles me that when I think of that Grade 3 classroom from God's point of view, how He must have been smiling down on it, knowing that two of those kids were going to get saved, filled with the Holy Ghost, have similar ideas about ministry, and end up in the same Christian ministry, one as a Board member, and the other as its Secretary. At that time, I wouldn't have conceived of such a thing. I thought that to be saved, a person had to go to my mother's church, that they were the only true Christians, as that is what they believe, and that other churches are "false." I never thought I would be a secretary. I wanted to be a writer or an artist. I didn't know that miracles still happen, and that it's not a waste of time to pray for them.
I got saved when I was seventeen. Paul got saved when he was forty. He said it had to do with reading Charles Dickens' book A Christmas Carol. I don't find that hard to believe. God used a Sherlock Holmes story to get me to copy out the Bible.
I am just about finished copying it out for the second time. I stayed home yesterday and worked on it for twelve hours, praise the Lord! I told Paul about a meeting at my church, where we were asked to fast and then come there on Friday night to get prayer, if we had things that were preventing us from fulfilling our ministry. The way he preached last Sunday, you would have thought that the pastor had read my last newsletter about the little foxes and the weight that so easily besets us.
I went, and Paul went, too, though we didn't go together. Paul and I are just friends, not an "item." I don't know what effect the meeting had on him, but in my case, I did what I was supposed to do yesterday, instead of reading novels. I copied the Bible out for twelve hours, then for three more hours today. It's so good to make real headway on that project, and so satisfying to do what I had been thinking for months that I would like to do, to spend all day copying out the Bible. I have only an hour, usually, to work on it in the mornings, because I have to get ready for work. And now I'm getting my newsletter out on time!
My oldest grandson phoned me on Friday and we got to talking about a missionary couple that he met. He said that they had been horribly attacked, the man hacked at with a machete, but he had miraculously survived. The wife was tortured. They had written a book and given him a copy, which he has promised to give to me the next time he sees me. It's called Forgiveness in the Face of Terror by JOHN and ELOISE BERGEN. I read a SUMMARY about what they went through; just horrifying, but it's encouraging to see how God has blessed them with the ability to forgive and the courage to continue their ministry. They are currently travelling in North America to raise funds for their Kenya mission. God sure gave Connor an amazing privilege to visit with the Bergens. He was very impressed with how strong John Bergen is, in spite of his age and the injuries he suffered.
I'm looking very much forward to the birth of my granddaughter this winter. I've had so much fun buying clothes for her. A friend was heading up to the area where my daughter lives, so he took a box of baby clothes to her, and a box of literature to some people to save the ministry I work for from having to pay the postage. God bless him. Allan Service is so aptly named; his ministry is Helps. I get to meet really wonderful people in my job; people who care about others enough to spend time praying for them and doing kind things.
Archives
Newsletter Topics

March 21, 2010 Newsletter

March 2010 Newsletter

April 2010 Newsletter

May 2010 Newsletter

June 2010 Newsletter

July 2010 Newsletter

August 2010 Newsletter

September 2010 Newsletter

October 2010 Newsletter

November 2010 Newsletter

December 2010 Newsletter

January 2011 Newsletter

February 2011 Newsletter

March 2011 Newsletter

April 2011 Newsletter

May 2011 Newsletter

June 2011 Newsletter

July 2011 Newsletter

August 2011 Newsletter

September 2011 Newsletter

October 2011 Newsletter

November 2011 Newsletter

December 2011 Newsletter

January 2012 Newsletter

February 2012 Newsletter

March 2012 Newsletter

April 2012 Newsletter

May 2012 Newsletter

June 2012 Newsletter

July 2012 Newsletter

August 2012 Newsletter

September 2012 Newsletter

October 2012 Newsletter

November 2012 Newsletter

December 2012 Newsletter

January 2013 Newsletter

February 2013 Newsletter

March 2013 Newsletter

April 2013 Newsletter

May 2013 Newsletter

June 2013 Newsletter

July 2013 Newsletter

August 2013 Newsletter

September 2013 Newsletter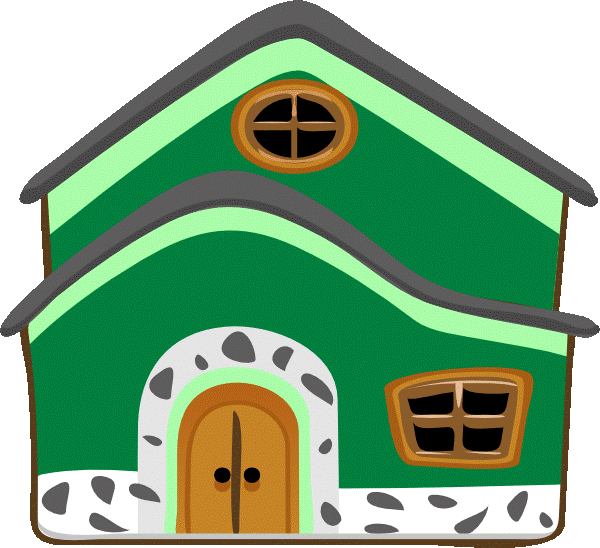 Return to HOME
Copyright © 2013, Lanny Townsend
Page modified by Lanny Townsend on September 27, 2013
Scripture references on this website are closely paraphrased from e–Sword's King James Bible.