October 2014
October has been a rough month. One of my brothers died of cancer. Jim sought various remedies, but he was too late in addressing the root of this cancer, which I believe was bitterness. Thankfully, at the end, he knew he needed to forgive various people in his life and, because of this choice, forgiveness was the theme at his celebration of life.
My brother was stuck for many years in a child's perspective of the events in his life. What I am about at to say is not intended in any way to shame my parents. I'm sorry if it upsets anyone, but some things need to be said, to help others avoid the pitfalls that my brother fell into during his roller coaster of a life. I don't believe that God objects to this, as He had recorded in the Bible some of the mistakes that His saints made, in order that we would be warned and learn from their mistakes.
My mother, especially, doesn't like me to speak about the past. One time, when I tried to talk to her about her not having been married to my father, she snapped at me that it was none of my business. Excuse me, but how I was conceived certainly is my business. It had an big effect on my life. If my mother has truly repented of her sins, and not just sorry for the consequences of them, she would have assurance of God's forgiveness, and it wouldn't matter to her if the whole world knows about her past. I have no interest in trying to live according to dysfunctional concepts of family loyalty.
My father deliberately trapped my mother into having a relationship with him. I don't care to explain how he did that, but suffice it to say that my mother felt terrible about living with him common–law. He was already married, though separated from his wife, and he refused to get a divorce. I am sure that he took that stance to torment my mother, as well as to avoid legal entanglements with her and obligations to his children.
Jim's life started off in turmoil, even before he was born. He was not a wanted a child, except by his Creator. God had a great purpose for my brother, and He kept Jim alive, even when my mother was thrown out of a first floor window when she was carrying him in her womb. Our father was a violent alcoholic. My mother said it was a miracle that Jim was born.
More tumult followed at his birth. The nurse tried to hand Jim to my mother after he was born, but she frantically pushed him away. The nurse thought she was just being difficult, but she soon realized that my mother was hemorrhaging. She nearly lost her life that day. Afterwards, when my father visited her in the hospital, he callously scolded her for creating problems for the staff, as if she had done it on purpose. My mother had very negative feelings connected to the birth of this son.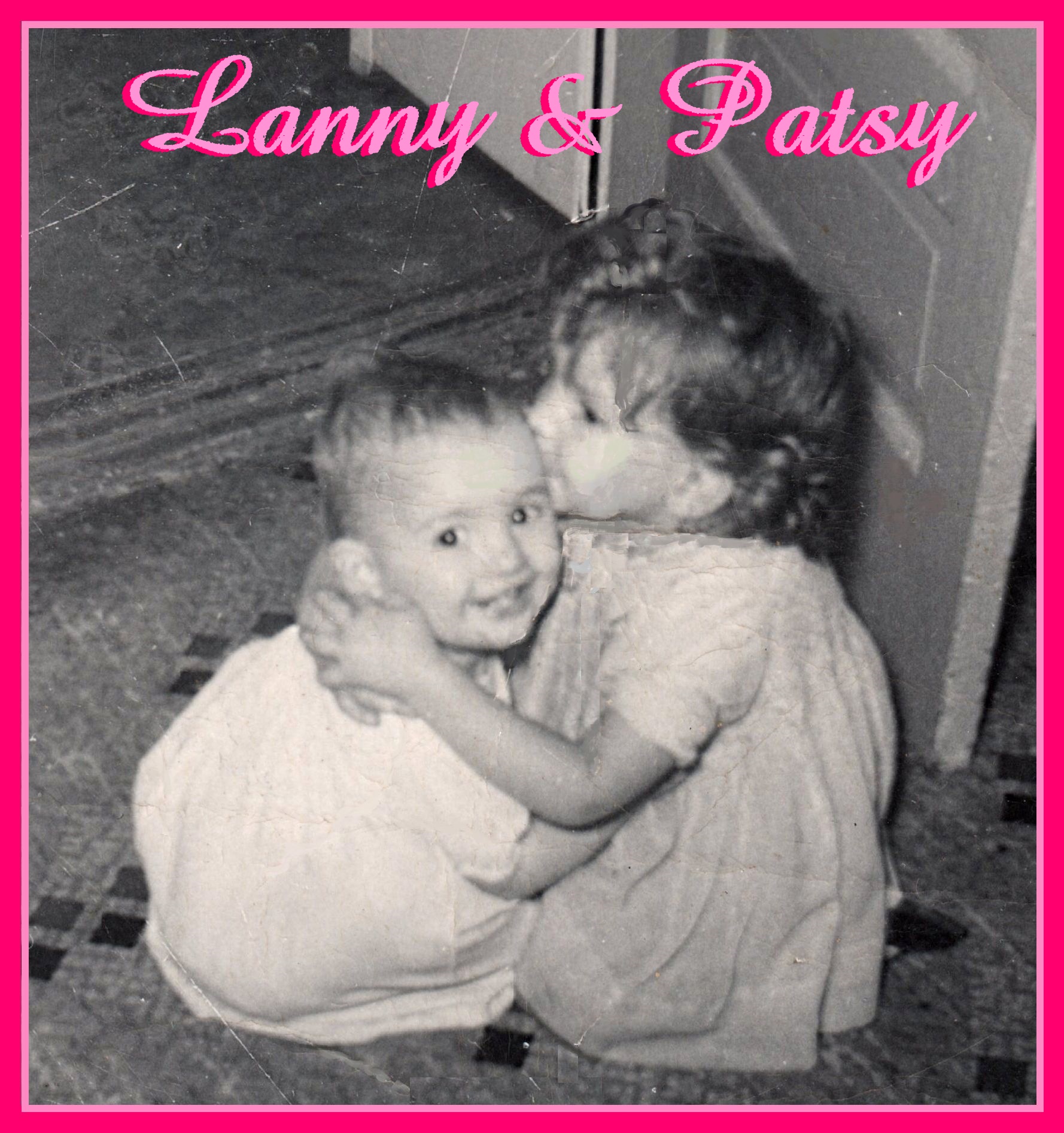 By the time Jim was born, my mother, at 22 years of age, was worn out from the struggle of living with an abusive alcoholic who spent his paycheque on booze, and trying to feed herself and two little girls enough to keep us all alive. She was on the verge of a nervous breakdown when a kindly neighbour counselled her to leave my father. She said, "If you don't, he will kill you. Oh, he won't do it on purpose, and he will feel bad about it, but you will still be dead."
Rescue came in the form of a handsome, young taxi driver who helped my mother drag my father out of a bar one evening. John felt sorry for this thin, but pretty, girl in shabby clothes who was tied to an abusive drunkard. After he took her and her burdensome companion to their home, she asked him to wait for her. When she returned from seeing my father into the house, she had John drive her to a friend's place. I suppose it was during that ride that he inquired about her circumstances and expressed his sympathy.
Jim was six months old when my mother fled from our father with the handsome taxi driver. Jim was very bitter that Mom left him when he was so young. She didn't know what else to do. As I said, her nerves were overwrought, so she wasn't thinking very clearly, but she had the sense to phone her mother right away and tell her that she had left her children in their father's care.
My grandmother sent one of my young uncles to see how we were doing. Hughie was only fifteen, but quite capable of taking a train by himself from Revelstoke to Vancouver and assessing our situation. When I was a teenager, he described the scene. My older sister, Pat, and I were in soggy diapers and clumping around the house in our mother's high heeled shoes. My father, Earl, lay abed, nursing his ulcer. Little Jim was obviously affected by malnutrition; his eyes were cloudy and his legs were starting to turn. Indeed, as an adult, his doctor said that Jim was the only person his age who was born in Canada whom she had seen with rickets. His legs had straightened out, but the disease left him with a "pigeon" chest.
My mother didn't intend to neglect him. Before he was born, she had worked as a waitress, receiving only one meal a day at work, so that she would have money to feed Pat and I. By the time he was born, she was too physically weak and emotionally worn down to work. On only one meal a day, she sometimes fainted in the street and ended up in the hospital, where she was offered only a cup of tea because she had too much pride to tell the nurses that she was starving. Sometimes there wasn't any food in the house because my father would eat whatever was available and leave none for the rest of us.
God rest his soul. I have good reason to believe that he repented of his wicked deeds and received Jesus as his Saviour before he died, and the same goes for my stepfather, but back in those days, he was a very self–centred person.
Uncle Hughie got some laundry started, soon after he arrived, and set about cooking supper. When he made his report to our grandmother, she knew that, if she left him there, Earl would use him as his "house boy," as my mother termed it. When I was in my teens, she also told me about how Uncle Hughie rescued us. Grandma told him to bring us to her, so he took us back to Revelstoke on the train.
My grandmother took little Harry, as he was called in those days, to her heart. She nursed him to health while Pat and I, at some point, were returned to the coast and put into a foster home with a Catholic couple, as our father was a Catholic. Our Mom got respectably married to our stepfather, her health improved with regular meals, he bought her attractive clothes and sent her to the beauty parlour to get her hair attended to, and Mom got a job working in a doctor's office. Her circumstances improved so much that a nervous breakdown was averted. I have no memory of the foster home, but my sister remembered her visiting us there.
When the Catholic couple wanted to get us baptised, Grandma ordered our Mom to get us out of there and bring us to live with her. Regardless of having her hands full looking after a sick baby, there was no way that she would allow us to be indoctrinated by the Catholic church, especially since she regarded all churches but her own to be "false" churches.
It was a great blessing to be returned to our grandmother and get to have the wholesome experience of living on a farm. We were too young to do chores, so it was one adventure after another of running free on acres of land, making mud pies, and being introduced to interesting animals. We had pet kittens, we had dogs to play with, and there were lambs to feed. The house we lived in had unvarnished plank floors, but it was full of love. My teenaged uncles had high regard for their mother and cooperated in helping her with work on the farm and in the house, and looking after their nieces and nephew.
There was one traumatic incident, though. Jimi was well–looked after and doted on by our grandmother and our uncles, but one evening at dinner, there was an accident. Jim had finished eating, so he was let out of his high chair. He was padding around the table in his bare feet, clutching his stuffie to his chest. He reached the place where Uncle Paul was standing. Uncle Paul had poured himself a cup of hot water, which he sat down on the edge of the table. He was turned away and reaching for the jar of instant coffee when Jim tipped the cup to see what was in it. In the few seconds that my uncle's attention was diverted, Jim was badly scalded under his chin, across his chest, and down his arm.
Jim hadn't been anywhere near that place at the table when my uncle set the cup down, but little kids move so quick. Grandma tore Jim's wool sweater off of him and wrapped him in a clean sheet. They didn't know in those days how helpful it is to douse a scald immediately with lots of running, cold water for a minimum of twenty minutes. The only home remedy they knew was to smear butter on a burn, which can actually be detrimental. Jim ended up being badly scarred, but at least his cute, little face was spared.
Other than that incident, we had a very happy life with our Grandmother and Uncle Chuck and Uncle Paul, who were in their teens. Uncle Hughie had gone off to Alberta to be a cowboy on a ranch, working with our Uncle Pat, who was also a ranch hand. Grandma sold her farm in Revelstoke and moved to a small farm on the shores of Shuswap Lake in Salmon Arm. That area has since been turned into a park.
Life was idyllic for us in Salmon Arm. Grandma showed us baby chicks hatching from eggs, she had a few pigs for a while, Pat and I had pet bunnies, and when Grandma's Maltese, Daisy, had puppies, Jim was given one of the puppies, who was named Snowball. We had a little wooded area to explore, where we picked Saskatoon berries, a huge garden from which we ate raspberries straight off the bushes and peas out of the shell, and a section of it was planted with dahlias and zinnias, which we were allowed to pick whenever we liked.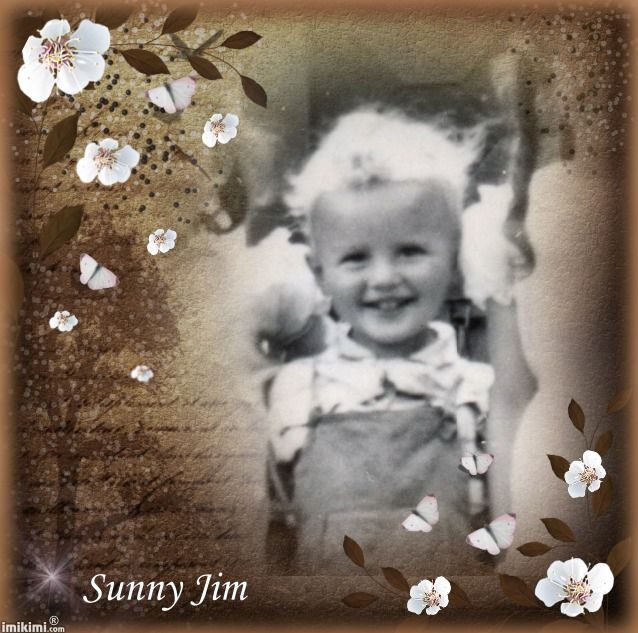 Our uncles delighted in teasing us with wild stories about the dangers of bears and bulls. We took their tales very seriously, much to their amusement. They made us take afternoon naps, though, which we didn't like. Pat and I tried to avoid the inevitable by taking second helpings of food at lunch time. And Jim gave our Grandma and uncles a continual feast of laughter with his liveliness, intelligence, and mischieviousness. It was a golden time in our lives.
Our bliss came to an end. Grandma looked after us for a couple of years, to give Mom's and John's relationship a chance to stabilize. They had two little girls, Judy and Lorrie, neither of whom I have any memory of until I was four, going on five, as we didn't see them very much before then. Grandma would bring us down to Vancouver for occasional visits with Mom and Dad, but eventually she turned us fully over into their care because she felt that she was getting too old to look after little children. She had already raised sixteen of her own.
We missed our grandmother and the pleasures of her farm, but Jim missed her the most because he knew her as his mother. He didn't realize who Mom was; possibly he thought she was an aunt who visited sometimes. Mom was shocked when she realized that Jim didn't know that she was his mother. She tried to be patient with him, but that lasted only a week. Our mother wasn't very realistic. She had always hoped that John would let us three oldest kids come and live with them, and she pictured a perfect, little family like those that were featured in her glossy women's magazines, but it didn't come together like she imagined it.
My mother has a choleric temperament. Mothers like her are very energetic and efficient about housework and taking care of children's physical needs, but they're rather clueless about children's emotional needs. They view them as objects that need shelter, and to be fed, and washed, and respectably clothed, sent to school to acquire marketable skills, and taught some manners at home, but they rarely realize that their children need to have an emotional connection with them, as well. Also, that children are separate people who have their own hopes and dreams, rather than extensions of themselves through whom they can realize their frustrated ambitions and take credit for what their children achieve.
Added to this, my mother's father was quite abusive, and she had a lot of resentment and anger towards her father, and later towards our father Earl, that she vented on us three older children, and especially on Jim. Because he was male, she identified him more closely to Earl and frequently compared him to our father in a very disparaging way.
Also, I believe that she resented that her mother had lavished so much affection on Jim, doting on him like she had on Uncle Paul, her youngest child. My mother adored her mother. She felt very grateful that Grandma helped her out so much with us three older children, but she used to complain that Grandma had "spoiled" Jim. I suppose she figured that this had made it hard for her to live up to what Jim wanted from her.
But my grandmother really didn't spoil him, that I can recall. She was busy nearly all day with her work, though she did spare some time to train Jim's golden curls into a fashion that pleased her, and she always noticed his mischievious antics and laughed about them, but she spanked him, too, when she felt it was warranted.
I think my mother's real grievance was that, when she was a little girl, she didn't get as much attention and affection from Grandma as Jim had. When my mother was a young child, my grandmother helped a lot with the farm work, and left Mom, the youngest girl in the family, in the care of the older daughters. Though she knew rationally that Grandma didn't have enough hours in a day to give any of her children plenty of attention, and get her work done, in her heart, my mother wished she'd had as much attention from her mother when she was a child as what Jim had.
At the later date, Grandma had only three toddlers and two teens to look after, a much smaller farm, and she had left Grandpa, so she didn't have him to cater to him anymore with backbreaking work, demands in bed, and being helpless to deter him from beating the tar out of their kids. Grandpa mellowed later in life and was truly sorry for his misdeeds. I liked him; as a child, I sensed a lot of humility in his heart.
These three factors – my mother's natural temperament, abuse from her father (and later from our natural father), and lack of adequate attention from her mother when she was young, came together to make life very hard for my brother when he was a child. John also took out resentment towards our father on us three older children, in addition to his resentment over having to look after three children who were not his own. He was rather emotionally immature, though he was much less abusive than our natural father. By the time he was thirteen, Jim was placed in foster care, in the same home as me. Our older sister had gone into foster care the year before and she joined us in that new home.
It wasn't a good placement for Jim. Our foster parents didn't cope very well with his particular problems and he was soon passed on to another home, which turned out to be much worse. His social worker was a nightmare, as well. When Jim got into some trouble, the social worker offered to help him avoid being sent to a detention centre, if he would perform some "favours" for him. Jim refused and was sent off to Brannan Lake, a facility for juvenile delinquents.
This was a huge sore spot for my brother. He felt he was being punished because he had refused homosexual advances, but really he was punished for having done some kind of mischief. I can't recall what it was that he did, but Jim never denied having done it. He shouldn't have been offered the opportunity to avoid punishment, unless it was publicly offered by the judge, without degrading acts attached to it. Jim had a child's way of looking at things, though, because of being unable to adapt to losing Grandma (the mother that his heart knew) and arrested emotional development due to abuse.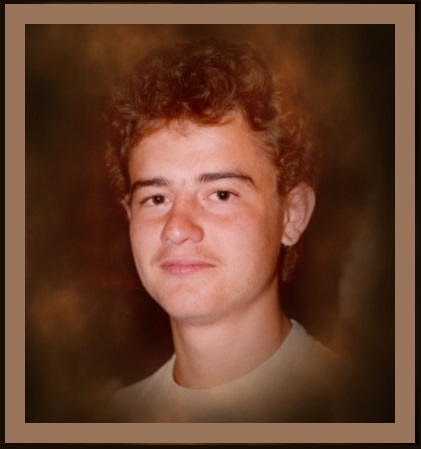 By nature, Jim was an extrovert, and his temperament disposed him towards wanting a lot of attention, but most children need a lot of attention. There is no shame in needing and wanting attention, but Mom made it sound like there was. He had a sunny personality, when he was little, but our parents' ire had taught him to be quiet and fade into the woodwork, lest he attract the acid comments of our parents, or be given chores. None of us wanted to be assigned chores, but our parents really weren't unreasonable in that regard. We thought so at the time, though.
Jim ran away from his foster homes from time to time. I know for a fact that all of them weren't bad because he lived in one that I lived in, with a lady named Pauline. Pauline was a Christian, and we didn't want religion, and she was somewhat controlling in that she liked to get work out of people without paying for it, if she could, but she could be deterred and chores avoided. Mostly, she was a marshmallow, and Jim could have stayed there and been safe until he was eighteen, as I did, but he acted like a jerk, to be blunt. He was too much in her face with his misdeeds, whereas I got away with mine because I didn't flaunt them to my foster mother.
Jim had some nasty experiences on the streets, which he lamented, but he did have other options where he would have been safe – like in Pauline's home. He didn't like rules, though. He deeply resented every kind of authority. And if he was misused, he had a tendency to speak too harshly, in effect, using a shotgun to kill a fly.
Eventually, he realized he had to do something with his life and he managed to get into university in Alberta. He was married by then and his wife worked to support their family. My mother ranted to me that he had no business going to university, if his wife had to work to support him and his children. It seemed that, in her eyes, he could never do anything right, regardless that many couples have lived in the same kind of situation to put the husband through school in hopes that he would be able to support his family better when he graduated.
When Jim was in university, he took psychology classes and received counselling. He finally felt he was ready to confront our mother about how she had treated him when he was a child, but she refused to deal with any of the issues that he wanted to address. I got the same response when I tried this. Mom snapped that every parent makes mistakes, but we should just grow up and stop acting like big babies, whining about it, and blaming our problems on her. This was continued emotional abuse.
All we really needed was some indication that she realized that she had hurt us, to enter into our feelings a little bit, and humbly say, "I'm sorry that I did that to you. Will you please forgive me?" We needed her to be tender and gentle and empathetic, but she was brittle and defensive and hostile.
I don't think my brother would have ever gotten into such a lather about the government, or set himself against Jews (whom he perceived as being responsible for great injustices), if Mom had just gently told him back then that she was sorry for having mistreated him when he was a child. He would have wanted to rant a bit, but if Mom had just listened and said, "I'm sorry that I contributed towards you feeling that way," eventually his anger probably would have fizzled out.
But even if our Mom didn't do that, Jim could have gotten past his past, if he had chosen to forgive her, and the sooner the better. Unforgiveness is a sin. We don't have any right to hold anything against anyone, unless we are perfectly sinless ourselves, for debtors aren't fit to be judges. Jesus made that clear when He said, "Let him who is without sin throw the first stone." I am speaking, of course, in regards to condemning and despising someone for their sins; not in regards to applying the rule of law for public safety and moral reform.
Of course, Mom felt guilty for how she had behaved, and I don't think anyone could condemn her more than what she condemned herself. She had not only let us down, in some ways, when we were children, but she had let herself down in what kind of mother she wanted to be. She was a perfectionist, and her failings loomed like mountains from her own point of view, but she wouldn't admit to any specific failure to anyone, especially to the children that she had crippled by trying to manipulate through guilt and shame in order to get us achieve her goals for us. Far from being helpful, those things were like a ball and chain around our ankles.
Our mother did not equip us to achieve the kinds of things that she wanted us to accomplish. I agree that it would be wonderful to own a house and have a good car and plenty of money to pay bills, but not at the expense of things that matter a lot more. My value system differed from my mother's; my temperament is almost totally opposite to hers, but she seemed to think that she had the best ideas about what was good for me, and for Jim, and that if we weren't like her, there was something wrong with us. I didn't feel that she placed any value on the ways that God gifted other people, if their gifts and nature were different than hers. It is very difficult for people of her temperament to get past this impediment to relationships because they are so extremely goal–oriented.
When she berated my brother and I for bringing up the past, and not accomplishing more in our lives, it felt like she was standing over us, after having broken our legs by years of ripping our self–esteem apart, and demanding that we get up and run. Finally, I realized that she would never listen to anything I had to say in my efforts to resolve our issues and bring closure to the past. I had to accept that closure wasn't as important to her as it is to me.
I had God to turn to, having received Jesus as my Saviour when I was seventeen, but Jim had not yielded his life to Jesus, so he did not have that internal resource to support him. I was able to progressively forgive my parents for the ways they had let me down, and to accept that I had been using their wrongs towards me as an excuse for not being more productive in my life. Jim, however, was packed full of frustration and he needed an outlet for it. He backed off from trying to confront my mother, as he did not want to totally alienate her. We both needed the love of a mother, and I had God to look to as a mother, as well as a father, but Jim could only see his earthly mother as his source of motherly love.
To preserve his connection to his mother, Jim vented his anger in a different direction – towards the government. It started with his discovery of child porn on the Internet. He and his wife tracked down who was uploading it and turned their findings in to the RCMP. That kind of venture requires a lot of prayer cover, but they weren't Christians, so this never occurred to them. That sort of crime can't exist for very long without people in high places covering for those who perpetrate it. Their report was met with indifference.
Shortly afterwards, their home was broken into and all their computer equipment was stolen. Satan was definitely at work in this, as a week before that happened, Jim had cleaned out his car after a picnic with his family. He usually kept backup copies in his trunk of a program he had written, but he brought them into the house when he was sorting out the car, intending to put them back when it was cleaned. They were stolen before he could get around to it, resulting in ten years of work going down the drain.
The computer equipment was recovered and a constable informed Jim where it was, but when he went to retrieve it, the police refused to release it. The constable was very frustrated in her efforts to help Jim get his property back. And Jim was furious.
He had made some mistakes, though. For one, he didn't report all his income from his home business, and that put him in a vulnerable position. He got hit with a huge tax bill, and he wasn't allowed to claim the loss of his property on his income tax return. The value of his lost equipment exceeded the money he had claimed as earnings. Jim had a tendency, though, to see only other people's errors and to ignore his own. His own didn't enter into his equations when he tried to make sense of things that happened in his life.
Also, his way of dealing with bureaucracy was not particularly respectful. Yeah. When you rant and rave at a public servant, and use profanity, don't be surprised if your file gets put at the bottom of their tray and never makes to the top of their desk. It's just a fact of life that people respond more positively to our needs when we treat them with respect.
If you approach a person with belligerance, in the expectation that they are going to try to jerk you around, that's usually how they respond. Nobody likes to be thought of as a jerk who wants to make life hard for others, but when someone assumes this of them, they tend to fulfill that expectation. It takes a huge amount of emotional energy to fight this tendency and behave with integrity towards someone whose behaviour is so negative.
Jim expected unfailing fairness and deeply resented it that this wasn't his experience when he was a child, nor when he became an adult. I was like that, too, until I was in my thirties. My husband was an alcoholic who had affairs, our marriage broke up, my husband got custody of our children when I had a nervous breakdown, and then he took off to another province with them, using our children as weapons, and he wouldn't allow me to have any contact with them. One evening when he hung up on me, saying the kids were already in bed (but I could hear them playing in the background), I sat and fumed, "Lord, this isn't fair!" God spoke to my heart and said firmly, "Well, Lanny, life isn't fair!"
I knew instantly that He was telling me to just accept that fact once and for all, instead of continuing to complain about it like a child. Our emotional maturity is displayed in how we respond to life's unfairness, making the best of things, regardless of disappointed hopes and expectations, or, if we can do something about it, taking pro–active steps towards our goals. These steps have to be in keeping with God's commands, if we want Him to help make them succeed.
One thing that God has made clear in His Word is that we are to thank Him for our government leaders and to pray for them. [1 Timothy 2:1 – 4] People tend to be astounded at these verses and to think that there must have been some mistake. How can we be thankful for all government leaders, including those who do evil things? They forget that these verses were written when Nero was in power.
Yes, our leaders have done some evil things, but there are relatively few who are so perverse that they openly persecute Christians, setting them in public arenas to be torn apart by wild animals or put to other means of torture. Usually their misdeeds are done behind closed doors. The public display seems to mostly be in Islamic nations. If those verses were written when Nero was the emperor, surely God means for us to follow that command still today.
Even bad government is better than no government. If anarchy was rampant, nobody would be safe. Anybody could break into homes and do whatever they liked to the residents, as there would be no police to respond to calls for help. There would be no laws to enforce to protect people's property, their health, and their lives. There would be complete chaos, with people killing each other to protect what they value, or to exact revenge for anything that they perceive as an offense, or just for the heck of it. It would Hell on Earth.
Thanking God for our government leaders and praying for them does not mean that we shouldn't take a public stand against wrongs, but when we pray for someone, our heart warms to them, and we're more likely to take a respectful approach to them, which inclines them to want to make reasonable adjustments in their policies. Some leaders will fight those impulses, and if they resist good sense and God's mercy too long, He gives them into satan's hands and this results in their destruction.
There is great power in the kind of prayer that God ordains, and if Christians are obedient to God's COMMAND to FIRST OF ALL pray for government leaders, it is likely that their prayers for other matters will be more quickly answered. These people need our prayers. Because they effect so many lives, satan assigns more opposition to them, tempting them in ways that most of the public isn't even aware of, in order to get them to do destructive things.
We should never despise or condemn leaders and politicians, regardless of how much we detest some of their practices, because we really don't know how well any of us would do, if we were subjected to the same degree of temptation. As the Bible says in Proverbs 11:12, "He who despises his neighbour is not wise."
Jim found out about a lot of the dirty, dastardly stuff that goes on behind closed doors in regards to government leaders. One might say that he was a "conspiracy theorist," but I wouldn't call him that. Many of those "theories" have documentation to verify them; even the UN is publishing books that contain its long–term plan to cram people into a grim, miserable existence in the cities in order to return large tracts of land to the wild. This is in order to preserve natural resources for "posterity." Whose posterity? Not ours. The plan is to reserve it for a small, "elite" segment of people, and this plan includes the deliberate elimination of billions of "expendable" people through deliberately engineered wars, famine, foods that have been deprived of nutrition and loaded with harmful additives, biological weapons, pharmaceuticals, abortions, legalized euthanasia, legalized recreational drugs, and mechanically produced disasters involving earthquakes and the weather.
The world really isn't overpopulated. There is plenty of room and resources for billions more, if it is not kept in reserve for an elite few. Socialism isn't the answer, though. Socialism involves stealing, and stealing is a sin. People should not be robbed of the opportunity to voluntarily gift some of their goods to the disadvantaged, nor robbed of that which they worked hard for or honest gain that was inherited, nor should they be robbed of the choice to refrain from philanthropy. Thievery is not a good basis to form a just society.
The Bible says that the strength of a king is in the abundance of people. The obvious advantage is that a nation with a large army is less likely to be invaded than one that is grossly underpopulated, but a large military can be overcome by superior weaponry. No, the best advantage in a large population is that the more people one has, the more likely it is that there are among them those who have innovative solutions to the nation's problems. One would need to ensure wholesome nutrition and a clean environment to safeguard their population's mental faculties. Government should do this for its people.
Even more of an advantage is if a large portion of the population is linked and in sync with God through the Lord Jesus Christ because that enables people to come up with solutions to problems through a direct communication from God, even if they aren't very bright. Simple, child–like faith in the Lord Jesus Christ trumps genius and can open many doors that are closed to unbelievers. A strong society is one that promotes Biblical values and encourages the spread of the Gospel of the Anointed Lord Yeshua.
This was a key factor in the expanse of the British Empire, in spite of its use of opium for conquest and other evil practices that invite God's judgments. Methodist revivals turned Britain away from drowning in a sea of gin, birthed anti–slavery laws, and sparked reforms against child labour and other abuses. These were turning points that promoted Britain's prosperity. As the Bible began to be edged out of education and judicial decisions, its hedge of protection was removed. The empire began to shrivel and England has been given over to parasitic foreigners who are over–running the country and desecrating its heritage.
It is a good thing to be informed about what is really going on, particularly if one is a Christian, because then we can pray with more understanding. Through prayer, the walls of protection can be rebuilt. Also, if we are more aware of how wicked the world really is, it should motivate us to believe God for mightier expressions of faith. Yeshua said that, if we follow Him, we will do all the miracles that He did, and even greater. Yeshua raised the dead. Wouldn't it be cool if God were to place us in a scene where thousands of Africans are lying dead on the ground because they have been hit with poison gas, or a biological weapon, in order to appropriate their land and resources, and we raised them all from the dead? Wouldn't you love to frustrate the plans of the New World Order in that way?
We need to get off our duffs and press in to God for simple faith uncluttered by doubt and unbelief. This is His kind of answer to the greed and cruelty of those who have given themselves over to satan. We also need to pray for those who have been born into satanic families, subjected to many types of horror from infancy in order to program them into carrying out the NWO agenda. They need to know that God has been misrepresented to them, and that He loves them and can set them free.
Not being in tune with God's will about these things, my brother was not wise. He derided various government leaders and public servants on the Internet. When you actually name policemen, and rant about their wrongs, don't be surprised if it draws negative attention from the police. Even so, the police occasionally behaved with great restraint towards my brother. For several weeks, he parked his big, ugly motor home on a public street, much to the annoyance of his mother–in–law's neighbours, but the police defended him to the neighbours when they complained, and let him stay there for quite a while. If they were out to get him as badly as he alleged, they would have jumped all over him for that.
Yes, sometimes they picked on him, and the tax department gave him a hard time, but it never ceased to amaze me that Jim and his family could get Welfare benefits at various times, and to keep any of the money he obtained from mining placer gold, in spite of tax debt, considering how rude and defiant he was to their face, and how he ranted online so much about the government's errors and defamed various politicians. I suppose they made some allowances for him because they figured he was mentally ill.
Indeed, he claimed to be bi–polar, but I wondered, "How did that happen? He wasn't like that when he was a kid." Sometimes he got a bit weird, when my Mom tried to be affectionate to him and he didn't know how to handle it. He would go into a kind of trance and mindlessly pick away at something, like the shingles on the chicken house, causing damage, but this was a subconscious way of testing to see how committed she was to being kind to him. Mom always flew off the handle about stuff like that, which put things back to normal for him. But this wasn't a huge deal. It's a normal way for a child to behave when they have been treated too rough, and it can be resolved with consistently fair and patient treatment.
I think that Jim upset his body's chemistry by nursing his resentment, instead of letting it go. When he got cancer, he blamed that on the police because, when he was jailed for a few weeks, they tormented him by playing around with the thermostat, making his cell either really hot or really cold, and the cold was especially hard on him because he had suffered a lot of broken bones in an accident with a tractor. They shouldn't have done that, but it is more likely that his cancer was caused from his reaction to how he was treated, rather than the treatment itself. Also, he smoked pot to medicate his aches and pains, and marijuana has been shown to cause cancer.
For years, I watched my brother's raging and ranting from afar, knowing that what it really was all about his childhood, rather than current affairs. I didn't go near him very often because he was controlling towards me; I don't think he was like that with everybody. He had an issue with me because I was one of his older sisters, and I was considered smart; he wanted to prove that he was smarter than me. He used a huge vocubularly sometimes when he spoke to me or wrote me a letter; I understood most of the words, but needed a dictionary for some of them because they were words I never heard anyone use before. It was pesky and an obvious attempt to dominate.
I asked him to show me how to use computers. He quickly rattled off some instructions, using words I was completely unfamiliar with, to make me think that a person has to be really smart to know how to use a computer; smarter than me. It had me fooled for quite some time, until I got hold of a beginner's textbook and realized that a retarded person could use a computer, if they could read the simple instructions in that textbook. I mentioned Jim's lesson one time to my youngest brother's wife and how bewildering his instructions were. She said, "Oh, I think he's a great teacher. He taught me how to use computers." Obviously, he didn't talk as fast to her and he explained what he was doing and what the terms meant.
Jim claimed to be a genius, and some of this friends thought so, too. I wondered how that happened. He wasn't a genius when he was a kid, though he was bright. He read dictionaries and encyclopedias like I did, but kids who do that are not necessarily geniuses. I'm not. I am just on the high end of average, but I think my brother's IQ was a bit higher than mine. He possibly focussed intensely on certain things that interested him, and this made him more knowledgable in those areas than some of his peers, who were quite impressed, as he intended that they should be.
I always had my doubts about information that Jim shared, unless I read it somewhere for myself, because he had a tendency to exaggerate his abilities and not be strictly accurate in his research. He could rig things up in his home to suit his needs, but his innovations probably would not have met safety standards on a professional level. Still, he managed to get by, so I give him credit for that, and he said that being poor forced him into a healthier lifestyle. He could identify a number of edible plants and roots. His kids had a hard time living without electricity sometimes, and other things that most people take for granted, but they will probably be leaders that others look to, in the case of a natural disaster or an EMP attack, as they know how to build a cooking fire and have other survival skills.
Regardless of how vehement Jim was in his speech, at least he wasn't a physically violent person. The tenderness and gentleness of his nature seemed to survive in that way, regardless of the animosity that he felt towards authority. We would go for years without seeing each other, because I wouldn't tolerate him swearing at me when I disagreed with his views, but when we ran into each other at family gatherings, Jim easily put his arms around me and we hugged, and had peace with each other for an hour or so, until he forced another argument, still trying to dominate his older sister. It was ironic how the control that he hated, when practiced by our parents, was something that he tried to force on me. Perhaps on others, as well.
Did I miss him when I didn't see him for years? I didn't miss the domineering Jim, but I missed the sweet kid that he was in our childhood. I remember him making me walk in the middle of the road on the way home from school, when we passed by bushes, in case a rapist were to jump out and try to do me harm. He brandished an umbrella and stayed alert, my wee knight errant who was determined to save me, if he could. I don't think he could have, but it was sweet that he wanted to. Thankfully, the need never arose.
I remember how he approached me when I was twelve and in tears, on my knees at my bedside, praying that God would not allow our little brother to sell his cat to our uncle. We all loved that cat, even if it officially belonged to Johnny. I was too suppressed as a child to say anything to my parents in protest, but when I mentioned this incident to my mother years later, she snarled at me that it was Johnny's cat and he was allowed to do what he wanted with it. It's really difficult to reason with someone who has the kind of mentality that doesn't look at the whole situation, seeing only one part of it. Jim looked very troubled when he heard me pouring out my distress. He tentatively asked, "Lanny, is there any way that I can help you?" I shook my head frantically and said, "No! No! No! Nobody can help me!" I may have been asking God to help me, but I believed He was too cruel to really care. But He did care, and He did help. Johnny sold the cat for a dollar, but a month later, our uncle gave him back.
When I got into trouble for hitting Jim with a stick when I was six years old, and my mother took that stick to me, Jim was very sympathetic and tried to comfort me afterwards. He had a very forgiving nature, before it was overtaxed.
In his teens, though he was doing a lot of stuff himself that he shouldn't have been doing, he was still protective, and he kept me from doing something really stupid. I was frustrated that I didn't have money to buy nice clothes, and I was too dumb, at that time in my life, to contemplate getting a part–time job to get money. Not a legal one, anyway. It seemed to me that selling pot would be easy money. When I told Jim I was thinking of doing that, he looked alarmed and warned me that I would be watched and caught, and put in jail. Well, I didn't want to go to jail, so I ditched that idea. I wasn't aware, at that time, how harmful pot is. I was really dumb when I was in my teens.
Jim could be quite thoughtful, at times, even at that young age. When our older sister was living in an unfinished basement and had no money for food, Jim went out and bought her a couple bags of groceries. He didn't have much money, but he had a big heart. I think he was only about fifteen years old at that time; certainly no more than sixteen.
Also, when I had a nervous breakdown in 1986, after my husband left me, Jim travelled from Calgary to Vancouver, with his oldest child who was about two years old, to visit me in my distress. He bought me some groceries, too, though he was so poor. He couldn't offer me any helpful advice, but the loving concern that Jim and the rest of my family demonstrated for me is part of what helped me recover from that illness.
Fifty eight years is a relatively young age to die, but I take comfort in the thought of the many times that God watched over Jim's life to save it. He nearly died of pleurisy in his twenties, but he managed to get to a hospital in time. An hour later would have been too late. And in 2006, a tractor fell on him. He was pulling a load of stuff that was attached to the tractor, and it tipped when he was driving down a hill. The tractor broke his bones in 24 places and pierced a lung, as well as his right hand. There were some four wheel drive vehicles in the area that were used to pull the tractor off of him. He was raced by ambulance to the hospital in Trail and a doctor worked on him for eleven hours straight to save his life. I'm so glad that we had our brother with us for a while longer, especially since his children were only in their teens at that time.
Jim got some real mileage out of us, his wife and four sisters waiting on him hand and foot in the hospital. He needed the attention. Best of all, our Mom finally woke up and realized that God had given her a precious gift in this son, after having nearly lost him. The issues between them still didn't get resolved, that I know of, for they were things that Mom still didn't want to talk about, but she sure changed her tune about Jim. Before, I never heard her say anything good about him, but after the accident, she was ready to tear my head off if I ever mentioned his faults. It was a welcome change, even if it wasn't ideal. Though I love people, it doesn't mean that I don't see their flaws; I would still like for them to grow up.
Jim became a lot more respectful towards Mom, after he nearly died. Just a few days prior to his accident, he argued with her about something and told her to go to Hell. When Mom heard that he was in the hospital in Trail, she jumped in her car and raced there, remembering nothing about her journey afterwards. She was afraid that Jim wouldn't want to see her, but Jim's sweet wife assured her that he would. He opened his eyes to see Mom leaning over him, and he immediately, in his rough language, apologized for his behaviour towards her. After that, he avoided getting into fights with Mom.
I was glad that he was finally done with trashing our parents. Listening to him talk about how they had wronged him, letting him get it off his chest, was one thing, but I drew the line when he started raving and calling them bad names. I didn't agree with my parents' notions that honouring our parents means we never talk about their mistakes, but it was pretty obvious to me that we shouldn't call people names, ESPECIALLY our parents. No matter what they've done, even they are really horrible people who have committed extreme crimes against us (thank God our parents weren't that bad), God wants us to always be thankful to them, if for no other reason than giving us entrance into the world.
When I heard that my brother had cancer, I wondered if there was any point in going to see him. He never wanted to listen to anything that I had to say about Jesus, but he sure needed Jesus. Jesus could save his soul and heal his body. I had him blocked on my facebook page so that he couldn't see any of my replies to other people's posts, as my comments were sure to draw mocking comments from him, but I unblocked him so that I could send him a message. I talked to him about Jesus in my message, and he replied that he wasn't interested in religion, but he loved me.
I could see from his comments on his wall that he was letting go of bitterness, at least towards individual people, though he was blaming the police for his cancer. Sigh. Well, anyway, he was making some progress. But he blocked me when I asserted that Jesus is not a religion, but a Person, and One who can help him. When he was in hospice, I asked his daughter to ask him if he wanted me to come and see him, but he said no. Then he died the following Monday.
What was I supposed to do with this circumstance? I've been believing for God to save all my family members. My nephew Johnny died of a drug overdose, but he was mentally retarded and therefore not accountable for his actions. I was given signs that my father and my stepfather got saved before they died. But all I had from this brother was a refusal to listen to me when I tried to speak to him about Jesus, and my youngest sister, who helped lead her Dad to the Lord before he died, was now claiming that she didn't believe the Bible anymore and was refusing to speak to our brother about Jesus. Mom said that Jim died peacefully, though.
The day he died, when I was praying for him earlier in the day, a picture of him flashed in my mind. He was lying in a hospital bed, weighing a lot less than before and his skin was yellow. I spoke to him in the Spirit, calling him to come out of darkness. There is no time or distance in the spirit realm and I have to believe that he heard me and his soul responded. I think that, because of the hardships in his life when he was a child, and because he was too emotionally fragile to deal very well with them, God gave him chances to repent right up until the last moment. I have to believe that he went to Heaven. How else can I bear his death?
It also helps to know that God is all–knowing and all–wise, and utterly holy and good, that He CANNOT do evil or make a mistake, so He can therefore be utterly trusted. When I was praying for Jim, longing for his soul to be saved, God spoke to my heart and said, "Don't worry, Lanny. I love him much more than you love him. I will do everything I can to get him saved." I know that whatever decision my brother made in regards to accepting or rejecting Jesus as his Saviour, God respected his decision because He designed us with freewill, but I also know that God was working on Jim's soul even when he was unconscious, to persuade him to yield to Him. The soul is never inactive; whether we are awake or asleep, in a coma or physically completely unconscious, it is always being challenged to make a choice for Self or for God.
It is risky to leave our decision for Jesus to the last minute. Some people consider themselves to be fragile, but they're really tough as nails and put on an act of fragility to manipulate people into giving them what they want. If they have resisted Jesus over and over, He may stop offering them the gift of repentance long before they die, and just keep them around for the sake of other people who need them. If a person loses their soul, then they have lost what matters more than anything else that they could possibly attain in life.
I took a Greyhound bus to attend my brother's celebration of life. It is not a good idea to drive when a person we love has died, and I don't think that my car could have handled the trip anyway.
I wasn't looking forward to seeing any of my family members, except for my daughter and her kids. I didn't expect my son to be there; I would have loved to see him, too. My Mom and siblings were another matter. They had been keeping me at a distance for many years, except for Lorrie, until she decided that she didn't believe the Bible anymore. They didn't want me to talk to them or their kids about God. Mom believes that her church is the only real church and all the rest are false, so she wants all of us to go to her church. She doesn't want me to persuade anyone in the family that Jesus saves people apart from the Two by Twos. I just kept turning to the Lord when my family rejected me, until it didn't matter to me anymore whether they approve of me or not. But still, it isn't pleasant to be pushed away.
I kept thinking that they would say rude things to me at the funeral, but then God showed me that I needed to change my expectation, if I was truly going to have faith in Him. Certainly, He could give me the grace to bear reproach, but wasn't I believing for my family's salvation? They have to loosen up eventually about what the Bible says, and to not mind it anymore when I talk to them about it, in order for them to receive Jesus.
I met up with my oldest grandson when I changed buses, and we travelled together to our destination. We took a taxi to the hotel where I were staying, dropped our luggage off, and then headed up the mountain where my brother's kids live. The service was in progress when we arrived, and we were greeted by smiles. I think that the family appreciated that I not only made the effort to be there, but also put myself to that expense, seeing as I am currently out of a job. Normally I've had to miss out–of–town weddings because I haven't had the money to attend them, so it was a bit of a big deal to show up at a family gathering that wasn't close to home.
The speeches, poems, and songs were mostly New Age, as that is how my brother raised his kids. It's ironic, considering how much he was against the New World Order's political and economic agenda, that he went along with their religious agenda. Jim's kids sang about being a point of light, probably completely unware that being "points of light" is how the satanists whom their father hated like to describe themselves and use it as a programming phrase. I think they have derived it from the Bible's description of the fourth day of Creation, when the stars were made. Thousands of points of light must have burst out of the darkness when the stars and planets manifested at God's command. Satanists like to fancy themselves as stars, which are also associated with being gods.
Well, the kids did their thing, according to what they were taught, but that doesn't meant that their father was still in complete agreement with the things he had taught them. Then opportunity was given for others to share their memories about Jim and I told a funny story about something we did when we were kids. Others shared about how much fun he was, and mischief that he got into, and kind things that he did. My mother spoke about how Jim and her loved each other, in their own way, and I am sure that was true. There were issues between them, but there was love, as well.
Afterwards, my youngest brother approached me and opened his arms. We hugged and cried for a long time. He had been very angry with me about a letter I wrote to one of his kids, and I am not sorry that I wrote the letter because his son needed to hear what I said in it. I think Johnny knows that I am not going to change my mind about what I said, but losing one of his siblings probably made him realize that life is too short to hold a grudge. It was so good to look in his beautiful eyes again, and see love there. Then my mother and the rest of the family hugged me, showing more affection towards me than what I've had from them in my whole life because this time it wasn't me who had to make the first move. There was a beautiful spirit of reconciliation flowing. Many thanks to all who prayed about this gathering, as well as for my brother when I let them know that he was ill.
I had some pleasant conversation with various family members, and kept wishing I had brought my coat with me, as it got chilly. The celebration of Jim's life was held outside, around a campfire. It was fitting. He lived a lot of his life outdoors. Just after my daughter called a taxi to take us to our hotel room, hail poured down and lightning flashed. It was a dramatic ending to the wake. I believe that people who go to Heaven get to see their funerals. Jim probably laughed at it ending that way. It was right in tune with his mischievous sense of humour. He probably shouted, "Water pellets and fire crackers! Yay!"
When the kids and I got to the hotel, it was hopping. The lobby was full of Japanese tourists, there was a wedding reception happening, and another big group consisted of young college aged kids who were gathered for an event. I am glad that I got the last room available in that hotel. Besides the groups, it was full because of the Thanksgiving weekend. We got a ground floor room that opened onto a pleasant courtyard with its three fountains. It cheered Heather and the kids up to get to stay there. Heather and her boys are extroverts and, therefore, energized by being around lots of people. I'm not sure about the baby. So far, all I know about her is that she's smart and she is bossy.
We managed to get into the restaurant half an hour before closing to celebrate Connor's fifteenth birthday a month early. The food was delicious, and afterwards Jake and I had a nice time roving around to see the facilities that were available and then sitting in the lobby to view what was going on. When we returned to the room, there was a bit of a squabble with Connor about what I would allow him to watch on TV, but Heather told him to turn the TV off and that settled it. We had a quiet night, the boys sharing one bed, and Heather and I another, with Baby Ayla between us, hogging a good portion of the space.
The price of the hotel included breakfast and the food was okay, though I had read complaints on the Internet about the breakfast. Connor and Jake and I had some laughs, while their Mom was outside having a smoke and talking on her phone. Connor caught a bus home at noon, as he was starting a new job that day as a dishwasher in a family restaurant. I feel so proud of him getting work at his age. Business at the hotel where he was cooking at has slowed down, but he hasn't let grass grow under his feet. He will probably be cooking soon at this new place.
I've been hoping to go to Israel in January, but the tour I want to join needs a minimum of fifteen people in order for it to go forward. At this point, I am the only person who has signed up for it. It is a good thing that I haven't needed to put any money on deposit to hold a place for me.
The tour is supposed to be part of my training for my position as the secretary for CFI – Canada, an unpaid position so far. It would be helpful to visit the actual place that I am helping to raise public awareness for, which provides funds to assist elderly Jews who can't afford to pay their bills, holocaust survivors, new immigrants making aliyah, children who have been traumatized by the rocket fire in the south, Jews who are traumatized by direct terror attacks and are too afraid to leave their homes, couples who need help putting together a wedding, and "lone" soldiers in the IDF, among others.
Besides that, I long to see the places that I've read about in the Bible. CFI – Canada's Director says he has never felt safer anywhere in the world than he has in Israel, even when it has been at war. I think this is related to being in the centre of God's will; in the right place at the right time. If God directs me to go there when there is a war happening, it will be because I'm needed there.
I have a friend in Israel who is an Intercessor, and she feels that Israel will be at war again by the end of this month. She has heard in the Spirit a song that the IDF sings as they go forth to war. Nobody in their right mind likes war, but the Bible says that when Israel's enemies are gathered like grass, it is so that they can be destroyed. That's if Israel is tuned in to God, but even when it isn't, having Christians praying for it contributes a lot towards the supernatural interventions that it experiences, such as depicted in this video AGAINST ALL ODDS.
The Bible commands Christians to pray for the peace of Jerusalem, and it says that those who bless Israel (meaning Jacob's seed) will be blessed, and those who curse it will be cursed. It doesn't matter if every one else in the world disagrees with Israel's claims to its land and rants about them, God will bless even just one person who obeys Him in this because He has said He'd do it, and He always keeps His word. One of the outcomes for me of standing with Israel is that I feel a lot of peace, in spite of the terrible things that are happening in the world. I know that God will make everything turn out all right in the end.
Archives
Newsletter Topics

March 21, 2010 Newsletter

March 2010 Newsletter

April 2010 Newsletter

May 2010 Newsletter

June 2010 Newsletter

July 2010 Newsletter

August 2010 Newsletter

September 2010 Newsletter

October 2010 Newsletter

November 2010 Newsletter

December 2010 Newsletter

January 2011 Newsletter

February 2011 Newsletter

March 2011 Newsletter

April 2011 Newsletter

May 2011 Newsletter

June 2011 Newsletter

July 2011 Newsletter

August 2011 Newsletter

September 2011 Newsletter

October 2011 Newsletter

November 2011 Newsletter

December 2011 Newsletter

January 2012 Newsletter

February 2012 Newsletter

March 2012 Newsletter

April 2012 Newsletter

May 2012 Newsletter

June 2012 Newsletter

July 2012 Newsletter

August 2012 Newsletter

September 2012 Newsletter

October 2012 Newsletter

November 2012 Newsletter

December 2012 Newsletter

January 2013 Newsletter

February 2013 Newsletter

March 2013 Newsletter

April 2013 Newsletter

May 2013 Newsletter

June 2013 Newsletter

July 2013 Newsletter

August 2013 Newsletter

September 2013 Newsletter

October 2013 Newsletter

November 2013 Newsletter

December 20123 Newsletter

January 2014 Newsletter

February 2014 Newsletter

March 2014 Newsletter

April 2014 Newsletter

May 2014 Newsletter

June 2014 Newsletter

July 2014 Newsletter

August 2014 Newsletter

September 2014 Newsletter