The Locket
"Have you ever actually seen him?"
The question is asked in disbelief.
Ah, yes, I have seen Him;
I have seen Him in my grief.
When my heart was shattered,
And I no longer mattered;
To go on living seemed so vain.
Life was a howling waste;
One big, long, agonizing pain.
In the torment of my soul,
The rest of Paradise was my goal,
So I pounded heavy on the door of my dreams.
Lifting my face to the Source of all grace,
I challenged Heaven with silent screams.
"Jesus, quickly come to me,
And take me to Your Home!
I long to see You face to face;
How much longer in this wilderness must I roam?
And then, I saw my Love,
Ardently as a dove,
Weeping with longing, matching tear for tear.
Then I knew He desired even more than me
To come and take me away from here.
Intoxicating though the thought,
Jesus knew the time was not;
The plans for my life had barely been unfurled.
There was much more in me that He had to do,
Before I left this world.
By a sovereign act of grace,
He gathered me to His heart,
And glued each particle back in place,
With a bonding that neither sorrows nor joys can part.
It is the healing, wholesome reality,
Of God revealed in totality,
In the person of His Son;
And it's His strength in me that I applaud,
When all is said and done.
I revel now in days
Upon which I had hoped to never gaze,
Or thought I'd trudge through wearily, at least.
But instead of famine in the wilderness,
I have found a feast!
Oh, I'm so glad He brought me to this place,
And has given me new hope and cheer,
New friends, new triumphs, and a lively faith,
Through which I see and hear.
Beyond the river of my Lover's tears,
That have swept away my lonely fears,
I see Him nodding encouragement or smiling approval,
Frowning in warning or kissing me "Good Morning!"
Or laughing in advance at an obstacle's removal.
Should I become a sow,
And forget about Him now?
And let comforts steal what sorrows could not?
To cast Him aside as used,
And let His kindness be forgot?
Jesus saw a flower
When others saw a weed;
He stooped and scooped me up,
And did not despise my need.
He has gathered me to His house
And become my dearest Spouse;
I cherish Him as if He were my only child.
He cuddles me in His big, strong arms,
And to my Father, I am reconciled.
Though sometimes it is painful,
More often it is gainful,
To let the curtains part,
And let others view His portrait,
In the locket of my heart.
---
A friend from church introduced me to an Israeli business associate. Benny was a stocky, choleric contractor who fought in the Six Day War. My friend Ralph, who is a Jew, was teaching me how to sell jacuzzis. He said that Benny considers him a traitor because he became a Christian, but Benny liked him anyway. After we finished our business at the site, Ralph began to sound very Jewish when he said, "So, Benny. What do you think about what's happening in Israel?" Benny said he wasn't much interested.
Benny grumbled about how hard it was to sell two new houses he had built because of the current market. Ralph said, "Lanny and I are going to pray that you will sell your house." Benny sneered and said, "Prayer, shmayer. Why don't you pray for Mr. So–and–So down the street who needs to sell his house?" Ralph replied, "Because I don't know Mr. So–and–So, but I know you, Benny, and I care about you." Benny glowered. We prayed, but not with great results. Benny moved into one of the houses, and he sold the other, but not for as much money as he wanted.
After meeting him, I wrote Benny a letter, telling him that Yehoshua is the Messiah. He phoned and said he wanted to reply to my letter in person. I thought, "Yeah, he probably wants to wring my neck!" In fear and trembling (sort of), I met with him and talked about Yehoshua some more over coffee.
At one point, Benny asked me disdainfully if I had ever seen Jesus. I said, "Well, yes; with eyes of faith." He looked taken aback and said, "That's a good answer!" I thought, "Wow! It had to be God who gave me those words," because I felt like I was floundering around.
I didn't share very much with him about my personal experiences because he was a business associate, and he didn't strike me as a particularly sensitive guy.
When I got home, I picked up a book I had borrowed from a friend. It was about a woman who had been pregnant with triplets. She miscarried two babies, but carried one child to term. She held him in her hands for a few hours before he died of birth defects. The woman was a terrible writer, but she had a tremendous story to tell. I bawled my eyes out.
With a softened heart, I wrote this poem and sent it to Benny. I was amazed that he liked it. He called me up and said that he thought it was beautiful. As a choleric individual, he didn't seem like the sort who could even be bothered to read a poem.
I didn't get specific in telling Benny about my struggles, but I did let him see that I've had struggles, and that Yehoshua has been with me through them all, giving me peace that passes understanding, healing to my broken heart, patience in my tribulations, and joy, in spite of not having everything just as I wanted it to be.
You can't judge a book by its cover. Benny was a macho sort of person who didn't seem capable of comprehending or caring much about anyone else's sufferings, but God knows what is in our hearts. I looked like I had it together a lot more than what I really did, but I am glad that God gave me grace to be more transparent.
I have a lot more fun being the real me, and I finally know that the real me is pretty neat, even if not everyone else thinks so. I found this out in the Presence of God, and it says so in His Word, too. Yes, I have been made the righteousness of God in the Anointed Lord Yehoshua. That is the real me. So are you, if you know Yehoshua as your Lord and Saviour. God sees all of His redeemed as perfect and beautiful, and all the unredeemed as what they can become, if they come to Him.
It is so liberating to know that, by virtue of what Yehoshua did for me on the cross, I have God's approval; His opinion matters more than anyone's. Come into His Presence through the blood of Yehoshua of Nazareth. Come into His arms and listen to His heart. It beats with love for you.
---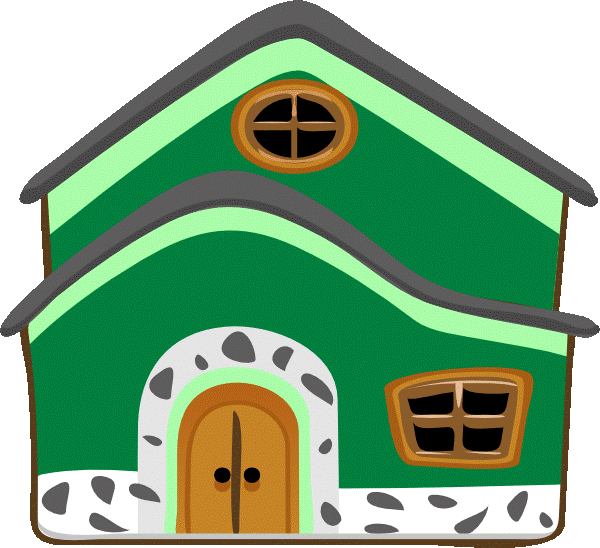 Return to HOME
Copyright © 1990, Lanny Townsend
Page modified by Lanny Townsend on April 10, 2010
Scripture references on this website are closely paraphrased from e–Sword's King James Bible.