Praise God in the Dance!
It is scriptural to praise God in the dance, and it is powerful to praise God in the dance. Praising God in the dance, like all types of praise to God, is a means of spiritual warfare, besides being a lot of fun.
Psalm 149:2 & 3 says, "Let Israel rejoice in him that made him: let the children of Zion be joyful in their King. Let them praise his name in the dance: let them sing praises unto him with the timbrel and harp."
Ecclesiastes 3:4 says that there is a time to dance. What better use for dancing can there be except to use it to laud God's power and goodness?
Jeremiah 31:12 & 13 says, "Therefore they shall come and sing in the height of Zion, and shall flow together to the goodness of the LORD, for wheat, and for wine, and for oil, and for the young of the flock and of the herd: and their soul shall be as a watered garden; and they shall not sorrow any more at all. Then shall the virgin rejoice in the dance, both young men and old together: for I will turn their mourning into joy, and will comfort them, and make them rejoice from their sorrow."
Yehoshua never in any way implied that praising God in the dance would ever become obsolete. In fact, the Bible says in Acts 15:16 & 17, "After this I will return, and will build again the tabernacle of David, which is fallen down; and I will build again the ruins thereof, and I will set it up: That the residue of men might seek after the Lord, and all the Gentiles, upon whom my name is called, says the Lord, who does all these things." Recall how King David praised God – not only with songs and playing instruments, but also by dancing before Him! It makes sense that people will want to seek after the Lord when they see that His people are a joyful people.
2 Samuel 6:14 "And David danced before the LORD with all his might; and David was girded with a linen ephod." The ephod was a light tunic. David was ready to work up a sweat in praising God; it's a good idea to wear clothes to church that will allow us to be physically active during praise and worship.
If we wear layers of clothes when it is chilly, instead of a thick pullover, we can take off our sweater or jacket when we dance. Make sure you never wear socks with holes in them to church, even if you think it is unlikely that you will dance. The Spirit just might move you to do so, and it is awkward to dance while wearing boots. But if God wants you dance, do it in boots or just never mind about the holes in your socks. It is better to obey God than to get caught up in how you look or what others will think.
It's also a good idea to make sure that your feet have been washed recently when you go to church, if you normally wear sneakers or other types of footgear that tend to make feet smelly. Or put some type of charcoal sole in your shoes to absorb the smells. Maybe do both. It can get pretty ripe in a crowded church when people get enthusiastic and start kicking off their shoes to dance. But if your feet are smelly and God wants you dance, just do it. The rest of us will pray for grace to endure.
How far can we go with praising God? Like David said when he was criticized for making an undignified "fool" of himself, "You ain't seen nothing yet, baby!" or as 2 Samuel 6:22 puts it, "I will yet be more vile than this, and will be base in my own sight: and of the maidservants which you have spoken of, of them shall I be had in honour." Yes, true worshippers of God do not disdain vigorous, extravagant displays of love for God.
I think that God would love to see more men praising Him in the dance. In my experience, I've seen far more women praising God in the dance than men. Come on, guys! What's the matter with you? Don't you love God as much as your sisters do? Get out those pews and do some warfare. If a king wasn't too proud to praise God in the dance, what excuse do you guys have for being so proud? Don't say you can't dance. That's pride. It's not about how good a dancer you are. It's about expressing the love that you have in your heart for the Lord and your gratitude that He has washed away your sins and done other stuff for you.
Psalm 68:3 says, "But let the righteous be glad; let them rejoice before God: yes, let them exceedingly rejoice."That first word that was translated as rejoice means to jump for joy. Jump. Don't stand there like a lump. Put some energy into praising God. The second word for rejoice means to make mirth. And the adverb is exceedingly. Exceedingly make mirth. There is nothing dignified about being exceedingly mirthful, so forget all about being dignified. One of the words for praise is "hallel", which means to make a show, to boast, to rave and be clamorously foolish. That sounds pretty noisy and active. And what do you know? It says in the Bible to praise the Lord that way. It's not only permitted to do that; it's a strong exhortation.
When I praise the Lord in the dance, sometimes the enemy tempts me to be impressed with my dancing. Other times, he tempts me to belittle to myself the way I express my love for God in the dance, or to worry that others might be critical of my interpretation, or not consider my dancing a valid expression of worship. Self–consciousness is pride masquerading as humility.
If we are truly humble, we wouldn't be concerned about what people think of us dancing or how we are dancing, as long as we know we are doing what God wants us to do. If we don't do what He wants us to do, we will stunt our spiritual growth, miss out on a blessing, and miss the opportunity to bless others, for praising God in the dance (when it is done in the right spirit) is a type of intercession that increases the Presence of God. The Bible says in Proverbs 29:25, "The fear of man brings a snare." and in 2 Corinthians 3:17, "Where the Spirit of the Lord is, there is liberty." The more God's Spirit is brought into a meeting, the more bondage breaking there will be. It can also mean that where the Spirit of the Lord is flowing a lot, the leadership in the church gives permission for people to use their gifts to glorify God, whether it is praising Him in the dance, or prophesying, or performing prophetic signs, etc….
When I get pestered with thoughts that try to distract me from praising God in the dance, I remember that Yehoshua lives in my heart, and that I have been made the righteousness of God in the Messiah. Therefore, whatever He is, so am I. He is humble, therefore so am I. That's a part of my true identity. I recall how God told Moses to speak to the rock in the wilderness to cause life–giving water to gush out. So, that's what I do. I speak to my fleshly, rock–hard heart, and command the character of Yehoshua (who lives in the midst of my spirit) to come forth. Then His humility leaps out like a lion and gobbles up pride, and I just carry on dancing, calm and focussed on the Lord.
When we praise the Lord in the dance, we perform for an audience of One. If other on–lookers like it, cool. If they don't, tough. All that matters is that God likes it. Praising God in the dance is not about entertaining people. It is about expressing the joy of the Lord, expressing faith in Him, expressing gratitude to Him, letting one's body become an instrument of worship to the Lord.
God placed in my life–experiences something that helps me keep the right perspective about praising Him in the dance. When I was six–years–old, one morning when my stepfather came home from working nightshift, I put on his coat and danced for him to some music on the radio. My Dad sat in his armchair in the dining room with a big smile on his face as I romped about for him. My brothers and sisters were all present, though the hour was so early. Some leaned on the table; some were draped around my Dad, all watching, and all seeming to enjoy the performance. But I really didn't care if they liked it or not. I was dancing only for my Daddy. And when I praise the Lord in the dance, I remember how I danced when I was a little girl and dance only for my Heavenly Daddy.
Some worldly dances are sensuous and can draw even a pure mind towards lustful thoughts. Some dance songs have lyrics that are contrary to the teachings of the Bible. I believe that if we dance to those songs, it amounts to saying that we are agreement with the lyrics or the unclean spirit in the music and moves, sort of like clapping after hearing a speech that expresses sentiments one approves of. If we lend our bodies to that kind of dancing, I believe that it undermines the intercessory power of our dancing for God. Consecration to the Lord is necessary for increasing spiritual power.
A number of years ago, a friend invited me to a ladies' meeting at her church to teach on praising God in the dance. I danced a couple dances on stage before I gave my talk. I noticed some women get up and leave. I thought, "Well, so much for the interest in this topic." I found out, however, that one of the women who left did so because she felt some type of bondage break inside of her when I was dancing. She had to go to the ladies' room to find some privacy to cry. When she was a little girl, she was molested. It happened fairly often, I gathered. She was an emotional wreck, and unable to talk about what happened to her, though she was able to share some her pain that day after she got a bit of relief. It really blessed me to find out that my dancing could do that for someone. Maybe in your church, your dancing will bring healing to some broken hearts.
If you have read my TRIBULATIONS & TRIUMPHS pages, then you know some of my background. I suffered a nervous breakdown after my husband left me in 1986. When I was ill, I tried on my wedding dress. It was a mess. After the wedding, I had a seamstress cut off the train and hem the skirt, as I intended to have the dress dyed. The businesses I inquired at would not guarantee that the dye would not run, so I left it white. After a few years, the dress yellowed, so I took off the fancy appliqués, bleached the dress, and then glued the appliqués back on, as I dislike sewing and don't know much about it. After I was finished, I noticed that the appliqués were crooked, so I took them all off again, but I couldn't get the glue off the dress. When I was ill, I stood looking at myself in the mirror wearing my ruined wedding dress and thought about how I had ruined my marriage, too. Blaming myself too much was one of things that led to my illness.
Yehoshua is The Redeemer. A few days after He healed me from the nervous breakdown, He released me into praising Him in the dance. I went to visit a Christian neighbour, as we had decided to have a Praise Party to celebrate my recovery. She turned on the stereo and with the first few notes, it seemed like bands that had been holding my feet down exploded. I think those bands were fear of criticism. My feet took off dancing and I had a great time praising the Lord that night.
My friends encouraged me to dance in church, too, and I looked forward to it. I hadn't been to church for three months, but before Sunday rolled around, my knee popped out of its socket when I hopped over a fence. I had stretched the ligament in my knee in a dirt bike accident the year before. My doctor said it would take a few weeks for the swelling to go down, but God had other plans. When one of my friends was praying, her knee started to hurt. She wondered what was going on and God told her to pray for me because my knee was bothering me. Three days later, I was able to dance in church.
I attended a church years ago where a woman I much admired praised the Lord in the dance, and I wished I could do it, too, but I was too shy and didn't have the nerve. Love casts out fear. God did something wonderful for me, and I was (and am) so thankful. He restored my sanity! I didn't care anymore what people thought of me for expressing my gratitude to God through dance. He restored the joy of my salvation, and I didn't feel that I could stand still when hearing the words of songs that express His wonderful truths. So, I went for it and praising God in the dance released power into my life that helped me cope with some heavy–duty trials.
I needed a dance skirt, so I dug out my wedding dress, cut off the ruined bodice, and put an elastic waistband in. I actually did some sewing! That has to be God! The material was polyester knit and floated beautifully around me when I twirled. I wore it for many years and felt like I was living Jeremiah 31: 3 & 4, "The LORD has appeared of old unto me, saying, Yes, I have loved you with an everlasting love: therefore with lovingkindness have I drawn you. Again I will build you, and you shall be built, O virgin of Israel: you shall again be adorned with your tabrets, and shall go forth in the dances of them that make merry." As Psalm 30:11 says, God turned my mourning into dancing, girded me with gladness, and He redeemed that ruined wedding dress, too, by turning it from sackcloth into a garment of praise!
In 1988, my ex–husband took off for Alberta with my children and he blocked me from being able to have any contact with them. I applied for access and was sent an affadavit in 1989 that said some really upsetting things about my children's emotional condition. My daughter, who was only 7–years–old was anorexic and my son, who was only nine, was talking about committing suicide. I was being blamed, though I hadn't seen them for a year. I was very distressed. My children were hurting, but I couldn't go to them and comfort them. And I was very frightened for their safety.
I set the letter aside the day I got it and made myself get some sleep because I had to go to work the next day, but after work, I wrote a letter to my ex–husband. It took all night and I let off some steam, asking what he was doing to those kids and how he could blame me for their troubles when it had been a year since I had been allowed to have contact with them. Then I got tidied up and went to church. I showed the associate pastor the affadavit, and then found a seat to wait for the service to start.
I knew I had to praise God in the dance, to offer Him the sacrifice of praise, though I didn't feel like dancing. Yehoshua was my only hope, my only help. Only He could reach to where my children were and help them. I supposed that we would sing "We Bring the Sacrifice of Praise" as we usually did. But that morning, a different song had been prepared, which I had never heard sung before, nor did I hear it sung again in that church until ten years later. The words were from Isaiah 9:2, "The people that walked in darkness have seen a great light: they that dwell in the land of the shadow of death, upon them has the light shined." What could have been a more perfect song? My children were being stalked by a spirit of death, but Yehoshua assured me that He was on the scene.
Though the words were so wonderful and so comforting, my heart was still very heavy for my children because of the hopelessness they were feeling. People get anorexic because they feel that their world is out of control, but the one thing they can control is how much they eat. I was anorexic when I was in my teens and had a boyfriend who played with my emotions like a cat with a mouse, so I understood what my daughter was feeling, but it was shocking that she was resorting to starving herself at such a young age, particularly since she had always been a robust, little girl with a vigorous appetite for food. I had also experienced despair that made me wish to die, so I understood what my son was feeling, too. My feet felt like they had lead weights attached to them, but I kept moving them while tears streamed down my face. It was a victory to dance, and I believe the dance helped bring victory to that situation, as well as the prayers that friends prayed after the service, setting guardian angels over the children, and over me also.
Five years later, when I got my kids back, my daughter told me that around the time we prayed, she looked at herself in a mirror one day and noticed how large her head looked compared to the rest of her body. She said, "I looked like a gremlin, so I started to eat again and put 30 pounds on in a month." I think she exaggerated about her weight gain, but she went up to a normal weight. What a miracle that she was able to see herself as she really looked, instead of thinking that she was fat. As for my son, he is going turn 30 this year. He is still alive, praise God!
A side note on this story: A short time later, I became involved in prison ministry. It was rather low key. I normally only went into the Open Living part of the prison where the prisoners who were better–behaved were allowed to stay. A couple times, I went to the more secure section of the prison for the Christmas parties. One year at a Christmas party, I got into a conversation with a native woman. Like many of the prisoners, she missed her children. I used to marvel at how I was a fairly good Mom, but wasn't allowed to see my children. These other women who had committed crimes and had addictions were able to get access to their kids , and even in prison were able to see them more often than what I saw mine. But I could see that the Lord wanted to use the way He was comforting me in my suffering to help these women in their suffering.
The native lady spoke of how she'd had foster parents who were Pentecostal Christians, but she had put all that Christian stuff behind her. She had a bag around her neck with a rock in it. A native healing woman had given it to her and told her to hold the rock when she felt upset, and let all her negative emotions go into it. I said nothing to that. A short time later, as I was walking around among the crowd, I overheard this woman and another prisoner reading the passage from Isaiah 9 about the great light that shined in the darkness. I got excited. I felt like Philip when he overheard the Ethiopian eunuch reading from the book of Isaiah.
I waited until they finished reading the verse, which was on a piece of paper that had been printed off a computer. I asked them, "Do you know what you are reading?" They wrinkled their brows and the other lady said slowly, "Well, it's a poem or something." I said, "No, it's from the Bible." I explained the background about how it was a prophecy that Yehoshua would live in Galilee. Then, with my arms around the native lady who missed her children, I told her a little bit about how God ministered to me when my heart was breaking over missing my children and not being able to be there to help them. When I looked up at her after I finished speaking, I saw she had tears in her eyes. I asked her, "Do you think your Christian foster parents taught you some good things?" She smiled and nodded her head. It was pretty exciting to be part of bringing comfort to a broken heart and giving someone hope.
One of the wonderful things that God did for me in praising Him in the dance is the ability to spin around. I get motion sickness and would not be able to do that, if the Lord's hand was not on me. I didn't realize it, though, until one day when I was at church during the week, dancing in the nursery because it is a fairly big room and had a tape player in it. After dancing for a while, I thought I might do some dance moves on my own initiative. I had seen some Chinese dancers a few days ago and thought I would imitate some of their moves, which involved spinning. After only three turns, I felt like throwing up. I sank to the floor and asked the Lord, "What is going on?" He spoke to my heart and said, "You have been dancing by faith all this time. You're not able to do that on your own. The only way you can do it is through my power." I was very surprised. I hadn't realized this before. My dancing was through for the evening, though. I had to go to a nearby restaurant and have a cup of tea to settle my stomach.
Finding that out made me realize something else. A woman in my church had told me that it made her feel ill when she saw me spin. She said that this was because she had a tendency towards motion sickness. It has never bothered me to see people whirl around, though I get motion sickness, so that explanation was kind of peculiar. This woman was normally very discerning and, other than this complaint, she had always been rather sweet and motherly towards me. I wondered why she had not discerned that I was dancing by the power of God. Nobody else had complained about my spinning to me. Then I realized that this woman was jealous of my dancing, so it had a bad effect on her. It was possible that she even exaggerated to herself how ill it made her feel. I hadn't paid much mind to her complaint anyway. I figure that if people don't like someone's dancing, unless they are dancing very inappropriately and the pastors need to speak to them, folks should just turn their face in another direction and look somewhere else, or close their eyes. God had set me free to dance, and the Bible says in Galatians 5:1, "Stand fast therefore in the liberty wherewith Christ has made us free, and be not entangled again with the yoke of bondage."
I visited my stepmother's church and I praised the Lord in the dance. The people there believed in it theoretically, but I didn't see anyone else doing it, though it was a Pentecostal church. Afterwards, some people commended my way of worshipping the Lord, but one old fellow teased me in the foyer, giggling and asking me if I ever laid down on the floor and kicked my heels in the air. I remembered the verse from Proverbs 14:7 that says, "Go from the presence of a foolish man, when you perceive not in him the lips of knowledge." So that is what I did. God does not oblige us to hang around people who talk like idiots. Certainly we should have patience, but time is a limited commodity and we need to invest it in people who are more likely to give us some return on our investment, rather than squander it on those who are determined to remain ignorant and shallow, unless they demonstrate a change of heart.
If the leadership of your church wants people to flow in praising God in the dance, do it, even if nobody else does. Blaze a trail. If you get criticism that you know you don't deserve, then ignore it. Don't let anyone put you in shackles.
I danced at a funeral one time, and got some flak for it. I didn't want to dance because I knew that it would offend some people, but then I sensed that the Holy Spirit was grieved and Yehoshua spoke to my heart. He asked, "Why do you call me Lord, Lord, and don't do the things I say?" That did it. I moved out and danced at the front of the church, and I know that the lady who died was watching me from Heaven and loving every minute of it. When she was alive, she frequently praised my dancing and encouraged me in it. I figured that even if people did not understand what I was doing, it would work some intercession for them that would help alleviate their grief.
I know it sure did something for me. It thinned the veil between Heaven and Earth and sometimes I still hear my friend's encouragement when I am doing creative stuff, like writing poetry. She liked writing poetry, too. And she spoke to me in a dream about having faith and not worrying about the future. In my dream, I thought, "Oh. Shirley is in Heaven, above all the clouds of doubt and unbelief, so what she is saying must be true." It made my heart feel light. When I woke up, the doubt and unbelief came rushing back, but I had received extra strength in that dream to fight it off.
Well, of course, the unsaved relatives didn't understand and they complained to the pastor. The people who told me that they had loved my dancing didn't say anything to the pastors, so the associate pastor seemed to think that everybody disapproved of it. He took me aside afterwards and scolded me that it was inappropriate to dance at a funeral. I was genuinely surprised at his comment. I said I couldn't think of anything more appropriate when you know the person has gone to Heaven and I sure hoped that people would dance at my funeral when I died. He got tears in his eyes at the thought of me dying and didn't have anything more to say except that he thought I should have asked the pastors for permission first. Fat chance there was of getting it, so I guess that is why the Lord prevented that thought from occurring to me. After all, it wasn't a regular church service.
If I should have asked anybody, I think it should have been the lady's husband and he never said anything to me against what I did. I even got the impression that he was glad I danced at his wife's funeral. He understood the legitimacy of praising God in the dance and he would know I did it to honour his wife. The leadership in that church had some issues with control. However, I made a note to ask in future, if I sensed that God wanted me to dance at a funeral again. We have to respect the authority that is in the church, but don't assume that all pastors feel that way about dancing at funerals. I attended other churches before then that encouraged lively praising and dancing, because they consider the funeral of a saint to be a coronation celebration. Besides that, when worldly people hold a wake, frequently there is dancing. It really isn't all that radical of a thing to do when someone dies.
When the Bible says in Ecclesiastes that there is a time to dance, it does not mean that dancing is appropriate only when there has been a victory and we're so happy that we have to express our joy or we will explode. The time to dance is when God says it is time to dance. God told the prophet Habakkuk about the judgments that He was going to pour out. It was shocking; Habukkuk's face must have gone white. He said that his belly trembled and his lips quivered at hearing God's voice, and rottenness entered into his bones. He collapsed in a heap, I gather, and prayed that when those things came to pass, God would give him peace and hold him steady, in spite of all the destruction going on around him.
He determined then and there that when those things happened, he would still keep on believing in the goodness of the Lord and continue to praise Him. Habakkuk 3:17 & 18 says, "Although the fig tree shall not blossom, neither shall fruit be in the vines; the labour of the olive shall fail, and the fields shall yield no meat; the flock shall be cut off from the fold, and there shall be no herd in the stalls: Yet will I rejoice in the Lord, I will joy in the God of my salvation."
I remembered these verses through all the years when my children were gone. Maybe some people didn't think that I had much to praise God for, but I still praised Him. I remembered them when my finances were really tight. Never mind no herd in the stalls. I didn't have even a pork chop in my freezer. Sometimes all I had to eat was whatever I could make from flour and water and a bit of salt. I made some rather yucky fried cakes for quite a while until I finally figured out how to make them palatable. Now sometimes for a treat, I make what I call "elephant bread". I call it that because it looks like an elephant's ear and is as tough as an elephant's hide, but my grandkids and I love it. Connor asks me sometimes to make elephant bread. We like chewy stuff. Yes, even in the days when all I had to eat was pancakes made from flour and water, I danced up a storm in church. I tell you, jumping around and having fun praising God sure beats moping and worrying when times are hard.
One time I heard Gloria Copeland preach on a TV program about praising God. She said she sometimes got really nasty letters from people, and she was tempted to get depressed about those letters. She decided, however, to give God a sacrifice of praise and it lifted the heaviness off of her. She demonstrated this at the pulpit, jumping up and down, praising God. I thought she looked rather silly doing that.
Not long afterwards, I got a very nasty phone call from my ex–husband. I had been trying to be a friend to a lady who had a heavy–duty problem with self–pity and depression. Nothing I said to her about praising God in spite of everything could cheer her up. One evening, she barked at me, "Yeah, Lanny. I know you've got victory; I can see it. But don't you ever get depressed? Come on! Be real!" I thought, "Okay, well if this will help her, I will tell her." I told her about how I was supposed to get my kids for Easter weekend. In court, it had been agreed that my husband would get them for the Christmas holiday and I would get them at Easter. But that wasn't how it worked out.
That Easter weekend was really tough. I went to pick my kids up after work, but ran out of gas on the way there. I had no money to buy more, but my boss had handed out some fresh orchids to the staff. I managed to sell one of the orchids to a girl who worked at a fruit stand near where my car had stopped, so I was able to get a couple dollars worth of gas. I also borrowed the phone while I was there to let my husband know I would be a bit late picking up the kids. He said to not bother coming because he told the kids that they didn't have to spend the weekend with me, and they said they didn't want to. I told him that we would discuss that when I got there.
I bought some gas and walked back to my car with it in pouring rain. I felt really miserable, but God reminded me of the Scripture about enduring hardness like a good soldier. So I bit the bullet and headed over to my husband's apartment. He came down to the foyer with the kids and explained again about how he told them they didn't have to go with me. The kids were bristling with excitement. They were being handed some control over an adult and they were anxious to use it. Besides that, their grandmother was having some other kids over to her place that weekend and putting on an Easter egg hunt for them. They wanted to be in on that. I thought, "Oh thanks a lot for talking about it in front of my kids!" I was so devastated that I wasn't getting them for the holiday that I ran out of the foyer crying while my husband scolded me as I went out the door, for showing emotion in front of the children. I thought, "Well, I'm sorry, but when you take a sword and hack off my leg, it hurts!" That was what it felt like my husband had done to me.
I sat in my car outside for about ten minutes and howled with the pain. It was just so unfair what he was doing to me. I confided to that woman that I felt tempted to commit suicide, to just drive my car into a telephone pole on the way home. I told her that I resisted that thought. I said to that spirit of suicide, "No! I will not let the last picture my children have of me to be crying and running away because of something they said. They would never be able to get over the guilt! And besides that, God is going to help me and good things are going to happen in my life!"
If all that wasn't enough, I ran out of gas on my way home from church that Sunday, and when I pulled over, it happened to be in a No Parking zone. I was fairly close to home, so I didn't have a long way to walk. I didn't have any money to buy any more gas to move my car, and I didn't bother asking anyone for a loan. It was always hard for me to borrow money from people, and I rarely ever did it. Besides that, I just felt so discouraged about everything that had happened that I didn't the heart to ask anyone, anyway. Then I got a parking ticket and had to pay that. It felt like the whole world was coming down on me and I spent the weekend crying and reading the Book of Job. It seemed appropriate reading. But that was also the weekend that the anointing fell on me when I was reading in Isaiah, and God gave me the verse in Isaiah that promised that He would contend with him who was contending with me, and save my children, return them to me, and give me more children. And He did! It took several years before I got my kids back, but it was a miracle that I got them back. And I have had much joy helping to look after my grandchildren.
When I told that woman my story, she received it exactly the way it was meant. I had triumph in the midst of trial. Even with that kind of pain happening to me, I would not cave in to depression and let it take my life. When I went away, however, she must have got to thinking what a juicy story it was and she wanted to tell someone else, but how could she justify it? It would betray a confidence. Her mind found a way, though. She convinced herself that I was suicidal and a possible danger to my children. What if I ran my car into a telephone pole when the kids were in my car with me? It never occurred to me to do that, but she convinced herself that I was likely to, and confided her "fears" to someone else, asking them to keep it confidential, of course. And they didn't, of course. That person went directly to my mother–in–law and told her what that woman had said. Then my husband got on the phone and ranted at me about it.
I phoned that lady and asked her what she thought she was doing by telling people what I told her, but twisting the story and making it sound the opposite of the point I had made about not feeling sorry for oneself. Much to my shock, she started yelling at me and saying abusive stuff. I wished I had listened to a friend who had warned me about this woman before I embarked on trying to be a friend to her. I had dismissed that criticism of this person as gossip and refused to let it influence me because I figured she needed someone to cheer her up. After she said her piece, she hung up. I stood there looking at the phone in my hand, thinking, "What happened here? Wasn't I the person who was sinned against? But I am the one who got scolded!"
I remembered what I'd heard Gloria Copeland say a few days ago. I figured I would try it out. So, I started jumping up and down and yelling, "Praise the Lord!" Hey, it worked! After a couple of minutes of doing that, I felt really good and walked away with a big grin on my face. I was still choked about that woman and it took a few years for me to forgive her, but I kept working on it, and, eventually, I no longer felt ugly feelings rise up when I thought about her.
Another dance victory came to me in a dream. In this dream, I was trying to help the police round up some bad guys in a sting operation. I heard what I thought was a helicopter coming to swoop down on the crooks, but when I looked up, I saw a space ship. Its shape basically looked like a telephone receiver, but it had all sorts of complexity in its design. I saw everything very clearly in great detail. I thought, "Oh, no! I've been betrayed!" The space ship sent down a beam and caught me up, and then I found myself lying in a chute where metal shackles softly closed around my ankles, and I was pulled into the ship.
I was tranported on a floating device to the centre of the ship into a large room where there was a leather examination table. I thought, "They are going to dissect me, and I am going to feel the pain as if it was real." I started to kick against the table when I got near it, but the Lord stopped me. He said, "No, Lanny. Don't fight it in the flesh. Fight it in the Spirit." I stopped kicking and started praying in tongues.
Instantly, I found myself in another room and it was full of men. They looked human, but I knew it was just a disguise, that they were actually demons. I think that the Lord lets demons appear human to me in my dreams, most of the time, because they are such ugly things to look at, if you see them as they really are. One was dressed like a high priest. I started to quote a Scripture to him. The priest looked bored and said, "Yeah, yeah, I know." He then finished quoting the Scripture. Well, this was a bit of a conundrum. I was always told that when you fight the enemy you're supposed to say, "It is written …" and then quote some appropriate Scripture, but it didn't seem to be working.
I was led into a smaller room where men filled the benches that were against the walls. They all looked bored, like nothing I was doing to fight them in the Spirit was impressing them. I thought to myself, "I am not going to look at appearances. I am going to just praise the Lord, and believe that what is actually happening is that those demons are being chopped up into bits as I do that." Then I raised my arms in the air and waved them about as I jumped up and down and sang, "Praise God in His sanctuary, etc." Then I started laughing and said, "Hey, this is fun!" Instantly, the oppression stopped and I woke up. I discovered that while I was sleeping, I was praying softly in tongues. I think the Lord kept my talking quiet because another tenant was using the washroom on the other side of the wall and would have been startled if they had heard me shouting in tongues, and run into my room to see if I needed help, and interrupted my spiritual warfare.
Later, when I interpreted the dream symbols, I realized that what I had been coming against was a spirit of gossip, hence the shape of a telephone, and that whoever was dissecting me over the phone, was someone whom I trusted. I still don't know who that was, but it doesn't matter. I am sure that the Lord dealt with it long ago.
In another dream, I was floating about in the heavenlies and a demon jumped on my back. I reached behind with my sword and stabbed away at it until it let go, again telling myself to not go by what I see (circumstances), but to believe that the demon was being sliced to bits as I came against it with Scripture. It fell off and then I found that instead of a sword in my hand, I was holding a bunch of long, brown cords. Demons were coming at me from every direction, but those cords sliced into them and cut them to ribbons. It was even more effective than the sword because I could take down several of them all at once, instead of only one at a time. The warfare was pretty heavy, but you know you will get stomped if you stop before the spirit of intercession lifts. Finally, I felt release and then just peacefully floated around in the darkness among the stars, singing a simple song of praise to the Lamb, about how He has conquered through His meekness. I wondered for a long time what those cords were until finally it dawned on me that Yehoshua cleansed the Temple with a scourge. I was setting myself free of stuff when I was up there coming against those demons with that scourge. And then I related it to how I sometimes danced with ribbons and realized that what God was showing me is that praise is very effective warfare and very cleansing.
He showed that to me again in a dream. I usually fought demons with a sword when I had intercessory dreams, but in this dream, though I felt heavy demonic oppression, as before, instead of whipping out my sword, I just raised my hands and sang praises to the Lord. My soul floated up into worship and I felt so totally relaxed. Those demons all went away, but this time, it wasn't hard to make them back off. Not hard at all. Just focussing on the Lord and praising Him and rising up higher into worship was all that was needed, and it was so easy to get the victory! Praise the Lord!
So there you go; whether you are awake or asleep, you can praise God with songs and you can praise Him in the dance. Whether you're happy or sad, you can praise God in the dance. Whether you are rich or poor, you can praise God in the dance. Whether you are loved or hated, you can praise God in the dance. Whether you are good at dancing or not, you can praise God in the dance. Whether you are old or young, you can praise God in the dance. Miriam the prophetess was around 90–years–old when she led the women of Israel in dances. If you aren't physically able to be lively, then shuffle. I've seen a man praise God in the dance in a wheelchair. If you have no legs, then wave your hands. If you have no hands either, then wiggle your torso. If you are totally paralyzed, imagine it in your mind. Where there is a will, there is a way. Even if everyone else is standing there in church like statues, you can praise God in the dance. It will bring a dimension of richness into your life that will help you get through tough stuff better than you were ever able to do it before. Sometimes when I dance, I imagine that I am dancing with Yehoshua. It is a good way to use one's imagination.
I used to have links at the bottom of this page to videos on YouTube that demonstrate liturgical dancing, but I have reconsidered sharing them, due to a sobering prophecy given many years ago by a Norwegian lady, wherein she predicted, "Instead of the preaching we have been used to for generations – like, to take your cross up and follow Jesus, – entertainment, art and culture will invade the churches where there should have been gatherings for repentance and revival. This will increase markedly just before the return of Jesus."
Praising God in the dance is not meant to be entertainment. Sometimes a solo dancer or a troupe can minister deliverance through their dance, but frequently it is simply pageantry and a demonstration of one's talents, without sufficient regard for God and His purpose for giving us our gifts. We are not supposed to get into worship ministry because we love to dance or because we have a passion for music or singing, or because we want attention and being on stage gives us the opportunity to show others how "cool" we are, but rather music and singing and dance are simply supposed to be things that we use to express our passion for God.
Some people have greater artistic talents than others, but that does not necessarily mean that their expression is more powerful because of it. A mentally challenged person with a pure heart, who bangs clumsily on a tambourine, brings down more strongholds than the beautiful, graceful dancer whose thoughts are distracted from the Lord in trying to get her moves right, so that she doesn't look like a fool, or the worship leader who wants everything to sound awesome for the sake of his reputation. The more pure a person's heart is, the less offended they are when God's little ones express their love for Him, rather than insisting that everything be aesthetically pleasing.
We are supposed to crucify our pride and enter into praising God in the dance; not stand still and preserve our dignity when God is calling us to praise Him with all our strength. Therefore I have kept only the links that demonstrate the kind of energy that Jewish men dancing at weddings expend. I think they demonstrate the energy we should be seeing in church from both men and women when songs of joy are sung. King David danced at least this lively. This is the kind of dancing that Yehoshua saw at the wedding at Cana in Galilee and probably joined in with.
I am not saying that everybody has to dance to demonstrate that they are a committed Christian. That would make dancing a law instead of a joy. Dancing before the Lord should be a freewill offering to Him, not an obligation. Besides that, if everyone danced at the same time, then who would play the instruments and who would sing? I am just urging Christians to not dismiss praising God in the dance as something that they are not talented enough to do. It is not about how graceful a person is, but rather simply a means of expressing one's love for God. Everybody's expression of love for God is valid and acceptable to Him, as long as it is done decently. If one's dancing is not decent, meaning it exposes parts that should be kept private, or their movements are sensuous and more suited to a mating ritual, then it isn't expressing love for God.
Has God done something wonderful for you? Has He taken your place of infamy and shame and guilt on the cross, and delivered your soul from destruction? Okay, then you've got something to shout about and to celebrate with dancing! Psalm 30:11& 12 says, "You have turned for me my mourning into dancing: you have put off my sackcloth, and girded me with gladness; To the end that my glory may sing praise to you, and not be silent. O LORD my God, I will give thanks unto you for ever."
Click below to see:

Jewish Men at a Wedding
More Jewish Men at a Wedding
Dance Relay at a Jewish Wedding
Guys Dancing at Talya's Wedding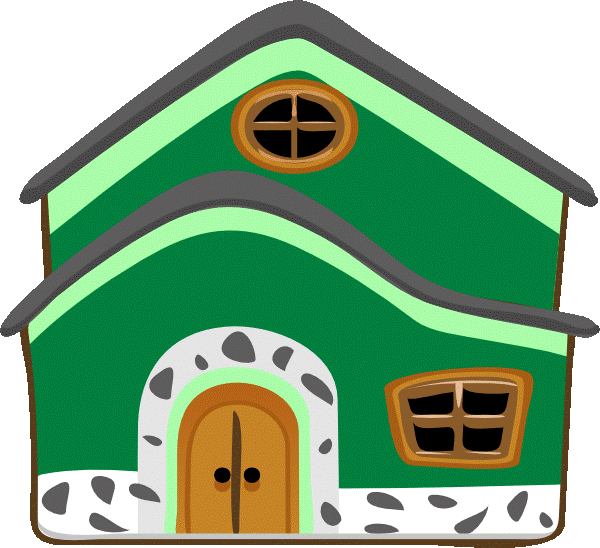 Return to HOME
Copyright © 2010, Lanny Townsend
Page modified by Lanny Townsend on September 20, 2011
Scripture references on this website are closely paraphrased from e–Sword's King James Bible.