Restitution
Zacchaeus stood up and said to the Lord, "Look, Lord! Here and now I give half of my possessions to the poor, and if I have cheated anybody out of anything, I will pay back four times the amount." Jesus said to him, "Today salvation has come to this house, because this man, too, is a son of Abraham. For the Son of Man came to seek and to save the lost." [Luke 19:8 – 10]
As parents, it is a sure thing that we are going to make mistakes. None of us are perfect. There are going to be messes that need to be cleaned up in our children's psyche by the time they leave home and we need to be involved in that healing process, especially in regards to the mistakes we made.
Have we cheated our children, not been patient when it was called for, not taught them the ways of the Lord as they should have been taught, not put enough effort into trying to understand them, not spent time with them that they needed when we could have done so, withheld recognition and praise when it was deserved, not given them opportunities in life to advance because we were too focussed on pursuing our own goals or pleasures? Zacchaeus was voluntarily willing to restore four times what he had taken from those he cheated. Our children are likely to be grateful if we just admit to our errors and make an effort to correct the damage, even if it is not four times recompense for what they suffered.
A parent needs to do more than just make a blanket statement such as, "I know I've made mistakes." When they do that, it sounds like an excuse. "I'm only human!" Yeah, we know you're only human. What kids need is to know that their parents finally empathize with the distress and pain they caused. They need the parent to name off specific things they did that they now regret and to ask for forgiveness. They need to know that their parent truly cares about them, that they don't do good things just so that they can appear respectable to society.
In my own case, my mother attempted to make a lame apology, but not in person. She tasked my sister with conveying her regret, not directly, but by way of hints. Lorrie, the family peacemaker, said, "Mom said that we should be careful how we treat children because they grow up and tell others. I'm sure that she's sorry for her mistakes." I wanted to scream. Yes, I am sure that she was sorry that I told others about the abuse in my childhood, and for the embarassment that caused her, but there wasn't even a hint in that statement that she regretted how she made us feel when she was harsh towards her three oldest children, and that it stunted our emotional growth.
Sometimes, we have to give up on hearing an honest apology from our parent. Their problems might be too big for them to overcome through psychological counselling and they may never repent of their misdeeds and look to Yeshua to change their natural inclinations. We can find peace in God our Father, who is also capable of filling our need for a good mother. Psalm 27:10 says, "When my father and my mother forsake me, then the LORD will take me up."
Isaiah 49:15 says, "Can a woman forget her sucking child, that she should not have compassion on the son of her womb? yea, they may forget, yet will I not forget thee." There are many other verses in the Bible that assure us God wants to minister to our inner wounds, to heal the damage done by imperfect parents, and to be a father and a mother to those whose parents have abandoned them or passed away.
But there are also verses that indicate He requires parents to correct their mistakes. Malachi 4:6 says, "And he shall turn the heart of the fathers to the children, and the heart of the children to their fathers, lest I come and smite the earth with a curse." It is a benefit to the whole planet when parents make an effort to develop a healthy relationship with their children. It is destructive to the whole planet when they abandon or abuse their children.
What I now want to address is the issue of what my children's father has done to make restitution to his children for the hell he put them through in their early years. Recently, my son said that his father and stepmother admitted to him that they made mistakes. This is progress, but it is only a tiny step. Have they dared to get specific about where they went wrong? What have they actually DONE to correct those wrongs?
When I was a young wife, before I had children, my mother–in–law and I observed my husband with our friends' children and his mother said that she could see that he was going to be a good father. I agreed, but we could not have been more wrong. It is one thing to be a good guy with other people's kids for a short visit, but quite another when the kids are yours and around all the time. That is when a person finds out their true character.
When my ex and I consulted a lawyer about getting a legal separation, I gave Scott generous access to our children. I blithely said, "We don't want to put them through a meat grinder just because we're not getting along." I assumed that Scott felt the same way. A while later, I amended that access as I had allowed him to have the children every weekend, as well as for two visits during the week. I realized that I shortchanged myself; I didn't get to take the children to church when their father had them every weekend. I changed it to every other weekend, which is what the courts usually arrange. Scott resented my changing the access, even if it was more fair.
We were legally separated, but Scott gave me to understand that it was to be temporary. When our 10th anniversary was coming up soon afterwards, he did not want us to celebrate. I badgered him until he agreed to take me out to dinner, but so grudgingly that I knew in my subconscious our marriage was over. It caused a nervous breakdown that rendered me completely unaware of the date when our anniversary rolled around. The long, sad story is told elsewhere in this series.
Suffice it to say that when I was out of commission and Scott was given custody of our children, he saw his opportunity to get revenge for his disappointments, regardless that the ways he disappointed me in our marriage were more serious in nature. Yes, I let him down. I did not always have the house looking tidy. I did not always wear make–up and look my best. I did not always have dinner ready when he came home from work. I did not respond to his excessive drinking in a mature or helpful manner. I understand how years of that kind of behaviour can wear a man down and cause him to want to give up on his marriage, but his drinking started when we were still in our honeymoon phase, just a month or two after we married. I don't know when the adultery started, but a few years after we split up, I learned that it was a lot earlier than I previously thought.
Scott put our children through a meat grinder. He did not care what was said about me in front of them; the worse, the better. He did not consider how it would make small children feel to hear their mother who they loved villified and how it made them feel about themselves as they were partly made up with my DNA. If that wasn't enough, their misbehaviour was attributed to me, my influence and my genes, when it was years since they had any contact with me. They were told they were like their mother and, except for one occasion, it was not a compliment.
Even if I was a horrible, horrible person, how does one justify venting their ire on innocent children, using them as a weapons to get revenge, making them the scapegoats in a failed marriage?
Scott wrenched our children completely away. He took them to another province where I had to apply again for guardianship and access to my children, which was extremely difficult as I did not have the finances to travel there often enough to deal with the legalities, and even if access was granted, I did not have the funds to visit as often as my children needed me. Besides that, Scott was likely to make the visits unpleasant; I knew this by experience.
Scott did not give my cards and letters to my children and gifts were said to be from my mother. My daughter said he told her, "Your mother doesn't send you cards or letters or gifts; I guess she doesn't love you." That is an unbelievably cruel thing to say to a young child. I've heard reports from my children of far worse things that were said to them.
When Scott returned to BC and voluntarily gave me custody of our daughter, he did not require that I undergo psychological testing to determine that I was sane and fit to have charge of her, though he previously accused me of being an unfit mother and maligned me to many, saying that I was crazy. Deeds speak louder than words.
Scott did not visit my daughter even once in all the time that she lived with me, which was a year and two months. He could have come and picked her up for a visit, meeting her outside. He did not have to have any contact with me, if he detested me so much.
His mother visited Heather twice. I prepared refreshments and left the room, so as to not make his mother feel uncomfortable. I sensed that she was not sure when she came that I would let her see my daughter, but I had no desire to deny her, though she colluded with her son to deny me access to my children. In fact, when my daughter was older, I urged her a few times to go visit her grandmother before it was too late to do so.
Scott called Heather on the phone only four times when she lived with me. A twelve year old girl needs her father to show more interest than that in her. He said he would take her out for a meal on one of those occasions. Heather's face was aglow with joy when she reported this; it never happened. She finally got tired of waiting for him to visit and went to see him instead.
Scott and his wife invited Heather to have Christmas dinner with them when she was in her mid–teens. They did not tell her that they were going to eat the meal at noon. I drove to Maple Ridge and picked her up, we had breakfast in a restaurant, then I took her to her father's house. I lived near him at that time. She walked over to my place a couple of hours later, disappointed that the meal was over before she got there. She was invited to have leftovers and the whole visit felt flat. I insisted that we get dressed up in our glamorous best and made reservations at a fancy restaurant in Langley in order to give her a good Christmas. I got to have the happy memory with my daughter. She really enjoyed our delicious dinner in a fine place and actually gave me a rare compliment, saying I looked like I should be married to a duke. Whoa!
When Heather was fourteen, she had emergency surgery to remove her appendix. I gave a nurse Scott's phone number and he was informed of this right after the surgery. Heather was in the hospital for four days. I took time off of work to stay with her to ensure that she was treated well. It was not in my budget to miss work, but she needed me. People heal faster when they feel loved. She nudged me awake at five o'clock one morning as I slept in the chair by her bed and said, "Mom, I love you," then dropped off to sleep again. Her father did not vist her or even send a Get Well card. She could have died, if I had not insisted on taking her to the hospital when I realized that the pain in her side was not menstrual cramps.
When the kids were in their teens and in group homes, their grandmother excused Scott's neglect. She said that the children did not keep in touch with him. Excuse me, but isn't it the parents' responsibility to reach out to their children when they are young, not the other way around? She also said he did not know where they were. Social Services could have told him, if he called and asked, but they always called me when the kids were in crisis because their father showed no interest in them.
Why was this? Was not this the man who sneaked off to Alberta with those children and kept their mother away from them because he was concerned about their safety and mental health? Where was all his concern when he returned to BC? For that matter, where was child support when our son and daughter lived with me?
Our daughter was not easy to keep track of. This may have been used as an excuse by her father to not keep in touch. However, I listened when she told me where she hung out and I left messages in those places that I love her and wanted to see her. The proprietors of those establishments always gladly passed on the message and Heather would turn up at my place three days later.
Did Scott have things going on his life that were too important to miss in order to be there for his kids? I missed the wedding of the year, my pastor's son's marriage to one of my friends, because I was given a message as soon as I stepped into the church that Heather was in the hospital. I really wanted to attend that wedding, had anticipated it for months, but my little girl was more important.
I suppose that Scott did not enjoy his visits with Heather because, when he said foolish things to her, she called him on it. In forceful tones. Maybe not with the best sort of language. A person should expect that kind of response, though, when they say ignorant stuff. I've had to deal with the hot blast of her tongue plenty of times, even when what I said wasn't ignorant, but she strongly disagreed or did not want to hear criticism or rebuke. So far, she hasn't been so harsh that I never want to see her again, and I know that she went a lot easier on her Dad than on me.
Heather invited her father and grandmother to her home when she was 17; she was proud of having her own place. She said that her father did not take off his coat or even sit down. He restlessly walked around and when his mother dithered over what kind of tea she wanted, he snapped, "Just give her something and get it over with." She said he stayed for only fifteen minutes.
She invited her father for dinner several times after that, but he gave her excuses why he couldn't visit. The last time she invited him again for dinner was when she was around 19 or 20, and he made excuses again. Heather finally snapped and said, "If you don't want to have anything to do with me, just say so." Scott replied, "Okay. I don't want to have anything to do with you." Heather cried for five days until her boyfriend took her to the doctor to put her on tranquilizers.
That was in 2002. It is now 2019 and Heather has neither seen nor heard from her father since then. When her grandmother died, neither Heather nor Andrew were told. Heather learned of it after I ran into my former sister–in–law in a café and she told me that her mother had passed on. I suppose that Scott was afraid that I would turn up at her funeral and make him look bad, like at his father's funeral.
How did I make him look bad at his father's funeral? I obviously was not a nut like he said I was. I went to his father's funeral because I KNEW nobody would mention that his father was a wartime hero. He did a great act of courage that should not be forgotten, saving the lives of two German children during an air raid, though he was a prisoner of war. Right enough, nobody mentioned it, so I went to the podium and told the story of how he risked his life and was badly injured, but the Germans were so impressed with his bravery and compassion, their best surgeons operated on him and he was allowed a year in bed to recover.
The rest of the time at that funeral, I looked after my baby grandson and stayed out of the way, making no trouble at all. I did not even feel inclined to do so. I marvelled, though, at how a lot of people I knew did not come over to greet me, though Scott's boss spoke to me for a moment, as he thought I was Heather.
Yes, Heather looks a lot like me when I was younger, or she used to before she went blonde. Does her father despise her mother so much that he can't bear to look at his daughter? Or does he regret throwing away his first wife and now can't bear to look at a reminder of his rash divorce? Neither is a good excuse to cause his child distress by rejecting or avoiding her.
She sure could have used his help in her teens. Her adolescence might not have been so painful if he had been there for her, showing he loved her, getting psychological counselling himself so that he could learn to be a better parent. The same goes for Andrew. He has visited his father over the years, but I have never heard that Scott has made the effort to visit his son.
Did Scott's wife not want him to be involved with his children, not even when they were still very young? Even if that is so, it is not a good excuse for abandoning them. If a man really wants to see his children, he will. I certainly would not have objected, unless he was a physical danger to them or stepped over the line in dealing out mental or emotional abuse. If a man has those problems, but wants to see his children and be a blessing to them, he will get help to resolve his issues and be a healthy person.
Scott's neglect trickled down to his grandchildren. He saw the grandsons a few times; very few. Both Connor and Jake have complained to me that their grandfather shows no interest in them. They want to know him, to have him involved in their fatherless lives, to maybe take them fishing or to the zoo when they were younger. I took them out a lot when they were younger and I had the health and finances to do so. We went the zoo, to museums, the art gallery, a model farm several times, to events and displays, to parks, to restaurants a lot, to visits with my friends. It was fun. Scott sure has missed out on a lot of good times with his grandchildren. With the way he has been for the last forty years, though, it's probably for the best that he hasn't been involved in their lives.
Only Scott can change that. He is the one who has to make the SOS call to Yeshua to deliver him from his destructions and restore his soul, to make him the sort of man who can do his children and grandchildren a lot of good.
Oh, it will probably be painful. If God's dealings with Scott are anything like what I've gone through to develop a wholesome relationship with my children and grandchildren, not always with the kind of success I hope for, I can guarantee that it will be painful, but it's worth it. It is worth it even if progress is slow.
Will Scott get off his duff and try to heal the damage he has done? Who knows? I do hope, though, that others who read this will realize that, if they do not do right by their children, it will probably be the worst failure of their lives. I hope they will decide to come as close as they can to being the parent that their children need them to be, without any more years and opportunities to make amends sliding by.
If it seems like there is too much damage and it is too big of a job, just ask God for direction and then take the steps He gives, whether your children think you are doing it right or not. God's direction will save you from being tyrannized by your children making unreasonable demands. You may feel that you are going forward with baby steps, but it's important to go forward and keep at it. When I took Business Management and was about to start a major project that seemed huge, the teacher said, "How do you eat an elephant? One bite at a time." That applies here.
Blessings in Yeshua's Name on all those who repent of their failures and get up, shake off the dust, and tackle the holy assignment of making amends to their children.
Click below to read:
Introduction
Seeds of Trouble
Fiery Furnace
Fiery Furnace Stoked
Missing Children
Single Again
Reunion
Restitution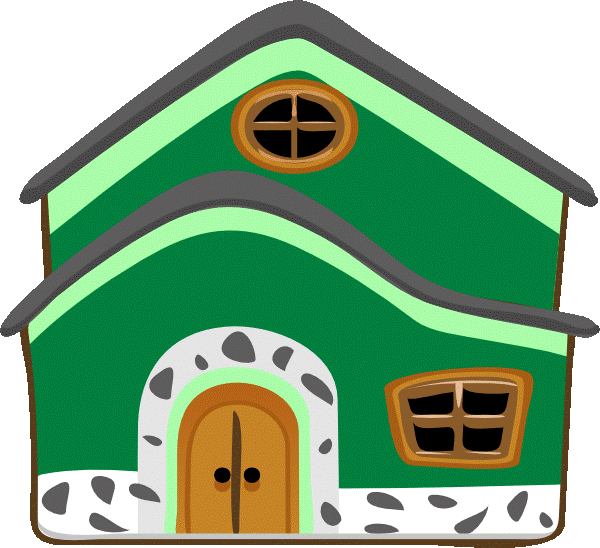 Return to HOME
Copyright © 2019, Lanny Townsend
Page modified by Lanny Townsend on July 9, 2019
Scripture references on this website are closely paraphrased from e–Sword's King James Bible.