The Lord's Prayer
Introduction
Yehoshua's disciples said to Him one day, "Lord, teach us to pray, like how John taught his disciples to pray." The Lord then gave them a simple structure to get them started.
I needed to learn to pray. I had been saved for years, and knew about various types of prayer, but felt that my prayer life was far from where I wanted it to be. I still feel that way, but it was in way worse shape back then. I communed with the Lord continually throughout the day, but rarely drew apart from my activities to pray.
I struggled with a spirit of prayerlessness that came upon me shortly after I got saved. When I first got saved, it was no problem at all to pray. I just did it because I knew it was expected of me, now that I was a Christian. It was the person who led me to the Lord whom satan used to get me off track.
This man was very carnal, and probably wasn't even saved, though he thought he was. It is quite a miracle that I got saved through his witnessing, because though he talked the talk, he certainly did not walk the walk.
I was staying overnight at his place, which I had no business doing, though on some of those occasions we did not even kiss, never mind anything else. The Bible says to avoid all appearance of evil, never mind avoiding all evil by staying far away from compromising situations that make us vulnerable to temptation.
On this occasion, I was sitting on the floor beside his bed after he was tucked in. He told me that he did not always kneel to pray because it was religious to think that we always had to kneel in order to pray. He had a good point there, but it is a very good habit to kneel when praying, and good habits should always be encouraged, rather than discouraged. My boyfriend said that he said his prayers when he was lying in bed.
He was my leader and I followed his lead. After that, I stopped kneeling to pray before bedtime and started to pray after I snuggled under my blankets. I have never found a better cure for insomnia than to try to pray with the intention of praying from the heart. Clunk. Out like a light. So much for bedtime prayers. And morning prayers, too.
I found it really tedious after that to try to pray on my knees, unless I was with other Christians where God's anointing was stronger. I couldn't get into it on my own, though I hated myself for being that way. I prayed for many years that God would help me be released from that problem. The problem was highlighted to me in a dream.
I dreamed that I was lying in a bed in a dormitory, and the lights were on in the room; they were very bright. I was wrestling with something that was on top of me. It was ugly. I could only see its hands and arms, which were a horrid, hairless pink (representing the flesh), and the fingers were twisted and gnarled. The Lord told me that this was a spirit of prayerlessness. It was trying to hold me down, to keep me inactive. Now I knew that this was not just my depraved flesh, but an actual spirit that I was struggling with.
Also, someone told me in my dream that I was called. Called to what? I replied, "I don't think that it is fair to call someone, but not tell them what they are called to." This is something else I struggled with for many years. I knew God had placed on my life a calling to full–time ministry. He birthed that desire in me when I was twelve–years–old, but I had no idea when it was ever going to happen. It didn't seem like it was going to be anytime soon.
Determining one's spiritual gifts, and if God has called them to an office, was something that a lot of people in my church were intrigued with. I was caught up in it, too, but was I called to be an apostle, a teacher, an evangelist, a prophet, or a pastor? Please, not a pastor! Not unless there is nobody else around who can do it.
Much to my relief, so far, God has not told me to be a pastor to anyone except my own kids and grandkids. Right now, though, I am operating more as an evangelist to them, watching for opportunity to plant good seeds. My family has taken up a lot of my energy and attention. I haven't had much time since my kids were restored to me to be involved in other types of ministry. I think I have reached the point where I don't care about that question anymore of what office God has called me to, and have resolved to just do whatever it is that God is calling me to do at the moment.
As for when I am to go into full–time ministry, I don't worry about that anymore either. Moses was eighty–years–old when he was launched into it. It's dangerous to go anywhere or get involved in anything ahead of God's leading. If I find myself in the midst of trouble, I want to know that it's because I was doing what God told me to do, not because I was presumptuous.
Just getting through one day after another in ordinary life and remaining spiritually intact requires prayer. On top of that, there are a lot of people whom I care about who need God's help. There are also people whom I don't care about, which requires an attitude adjustment on my part through prayer.
I have always felt the conviction that my kids would not find it so tough to grow up if I prayed more for them. I have thought of the people who prayed for me when I was a baby Christian, which helped break me out of bondage. I want to do that for my kids, and for a lot of other people, too, but it has always been so hard to pray in a normal way, ever since that guy told me I didn't have to kneel to pray.
I have shot up arrows of prayer on the behalf of others, though, when they have come to my mind. Still, it would be so cool to get something wrestled through on my knees and see people set free in a short time, instead of them having to drag around their chains year after year.
It has been my delight when a spirit of intercession has come upon me in my dreams, and I have battled for my children and others while asleep. That kind of prayer, though it is hard work, seems easy at the same time. That's because the will to do it is there. I can see what I am praying for and what I am praying against, and the urge to pray does not let me go until I have finished what I am supposed to do.
One of those experiences really stands out. I dreamed that I was in a large supermarket, which I had returned to because my son was trapped inside of it. He was in his teens at that time. I yelled, "Annnnndrewwwwww!" in a deep man's voice, which was symbolic of being a warrior for God. I looked like a big, burly warrior and I felt like one, too. I firmly held a sword in both hands, straight out before me. That sword shot like a heat–seeking missile through the store with me running behind it to keep up and stay on my feet.
I headed up an aisle straight for my son, who was standing at the end with a look of alarm on his face. He was encased in armour, like a Borg from Star Trek. Part of his face was uncovered. This symbolized that his frozen emotions were starting to thaw because I had been pursuing him with love; he was learning to trust and be a little more open with me.
The pain of being separated from me when he was a little boy had hurt him so deeply that he had shut himself off from his emotions, like a Borg. At that time, he had convinced himself that he was indifferent towards me. He did not want to see anything likeable about me because he was afraid to love me, in case he lost me again.
Andrew was terrified to see me heading towards him with a sword. He thought he was going to get slaughtered. He did not know that the warrior was coming to set him free from the prison of that armour that was keeping him from being who he really is, and from thinking for himself instead of going along with antichrist programming, and from enjoying the pure things in life more fully.
As I reached the last few feet, I slowed and slid gently to a stop. I now looked and sounded like a woman again. I smiled tenderly at Andrew and said quietly, "Andrew, it is okay for you to feel emotions. You are a human." Then I leaned over and gently inserted my sword between the plates of his armour and pried off two small pieces. They fell plink, plink to the floor. That was all the liberation that Andrew could handle at that time.
It was so sweet and satisfying to me to have that dream. It felt good to know that God was using me to help my child through prayer, but those whirlwinds of intercession did not come on me very often.
To get myself in the habit of just praying and doing nothing else at the same time, I vowed to say the Lord's Prayer every day before breakfast. I like to eat, so it's a good way to motivate me to get some of my spiritual exercise. As it turned out, sometimes I had to say it when I was on my way to work, but I was still able to focus on what I was saying while walking.
I was particularly inspired to make this vow because of the testimony of a brother who was imprisoned and tortured for his faith behind the Iron Curtain. He was a pastor, an outstanding leader among the churches, well versed in the Scripture, but drugged and starved and otherwise tortured to such an extent that he could not remember any verses of Scripture.
When he tried to pray, he would attempt to remember the Lord's Prayer, but all he could recall was the first two words "Our Father" But oh, the glory of just those two words! The love of the Father would come down and enfold him, enrapturing his soul, overwhelming him with great comfort in the midst of great suffering.
Right from the start, it was not acceptable to me to merely recite the words. It has never counted with me unless I thought about what I was saying. I wanted that prayer to take deep root in my heart, like it had for that pastor. This led me to pondering the meaning of what Yehoshua taught His disciples when He gave them this structure for prayer.
There is so much to chew on in the Lord's Prayer that I am devoting a page to each part, with the intention of adding to the pages as I receive further light.
Your word have I hid in my heart, that I might not sin against you.
[Psalm 119:11]
Click below to read about:

Our Father
In Heaven
Hallowed be Your Name
Your Kingdom Come
Your Will be Done
In Earth as in Heaven
Give Us Daily Bread
Forgive us our Sins
As we Forgive Others
Lead not into Temptation
Deliver us from Evil
Yours is the Kingdom
Yours is the Power
Yours is the Glory
Forever Amen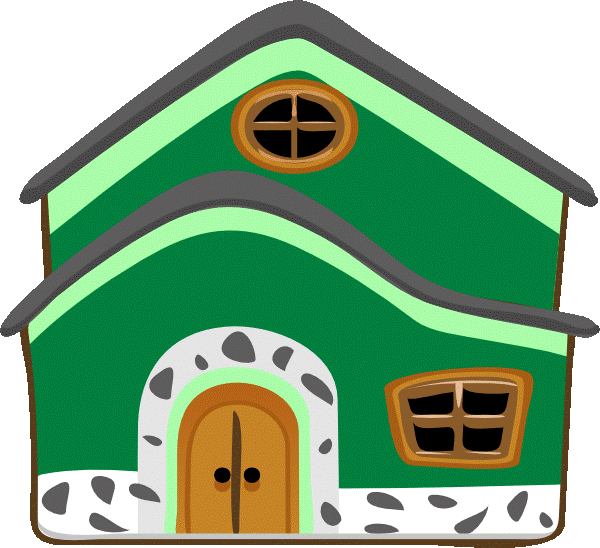 Return to HOME
Copyright © 2010, Lanny Townsend
Page modified by Lanny Townsend on June 17, 2010
Scripture references on this website are closely paraphrased from e–Sword's King James Bible.