Child Discipline
Most Christians are familiar with the verse in Proverbs 13:24, "He that spares his rod hates his son: but he that loves him chastens him early." We are generally also acquainted with the verse in Proverbs 23:14, "You shall beat him with the rod, and shall deliver his soul from hell." Unfortunately, some have taken these verses literally, applying law with harshness, and not considering the grace that Yehoshua introduced us to in the New Testament. Keep in mind that, even in the Old Testament, the word for beat meant to strike either lightly or hard, and in the case of children, a sensible person would know that excessive force should never be used.
The Old Testament taught "an eye for an eye, and a tooth for a tooth," but Yehoshua taught to not resist evil. The Old Testament taught to hate our enemies, but Yehoshua said to forgive our enemies and to love them. The Old Testament taught that it was permissible to divorce one's wife if she displeased, but Yehoshua taught that the only genuine cause, as far as He is concerned, is sexual unfaithfulness, and that a man ought to love his wife as Yehoshua loves the Church and gave Himself for her.
So why would Yehoshua teach us to be kind to our enemies and for men to not be so tough on their wives, and not mean for us to apply the same principle of grace to children, the most vulnerable of all? In the time that those verses in Proverbs were written, the minds of men were more inclined towards backwards behaviour, evidenced by how they had set themselves up in patriarchal systems, kept slaves, and engaged in polygamy.
God meets people where they are at, so He bore with those Old Testament saints' cultural flaws. It is not good for children to be allowed to run wild, and spanking as a way of discipline is better than no discipline at all, if better ways are beyond a person's understanding. There are better ways, though. We who have the Holy Ghost within us, who leads us into all truth, are in a better situation for learning how to deal wisely with our children.
The "rod" simply refers to discipline; it does not necessarily mean a literal rod. Reality Discipline is the best kind of discipline there is. The remedy for going off track should relate in some way to the offense, and be implemented to an appropriate degree.
When I was a little girl, my mother told me to wash the kitchen floor. I did a sloppy job of it. My mother was not pleased, but if she had spanked me for not doing a good job, I probably would have forgotten about it by the next time I was required to wash the floor, and done a bad job of it again. She did not, however, spank me on that occasion. She made me wash the floor over again, telling me to do it right. I deeply resented having to wash that floor again, but it was the last time I ever had to wash a floor two times in a row. In fact, that lesson carried over to other chores, because I learned that if I did not do it right the first time, I would have to do it over again.
The kind of discipline that worked with me when I was a little girl was the kind that made sense, and that I could tell it had my best interests at heart. The New Testament teaches to not provoke children to wrath. If we expect children to obey us, then we have a responsibility to make it EASY for them to obey us, by being sensitive to their needs, respectful to them as people whose needs are as important as our own, and not having unreasonable expectations. A lot of times, we can avoid needing to discipline our children by being willing to put more effort into our parenting and paying more attention to them.
When I thought I had a handle on knowing how to be a parent, I blundered about like an elephant in a wheat field. When I humbled myself and realized that I really, really, really needed God's help to know how to deal with my children, crying out to Him for wisdom in individual situations, He gave me some very cool ideas. It helped me feel really good as a parent that I implemented those creative ideas, and the results were satisfying. Parenting does not have to be drudgery; it can be fun. It depends on what approach we take. If we choose to go with grace, wisdom, and creativity, overall it can be a very satisfying adventure, in spite of the rough spots.
If a person has blown it with their kids and the very best time is past (the early years), it is not too late to do it right. Even if they are in their teens, they will appreciate that you tried hard to make amends by improving your parenting skills. If they are now grown up, don't worry. You get a second chance when you're babysitting your grandchildren, and the grandkids will love you to bits, if you are reasonable and behave in other ways that are truly loving, rather than over indulging them to win cheap points.
Your word have I hid in my heart, that I might not sin against you.
[Psalm 119:11]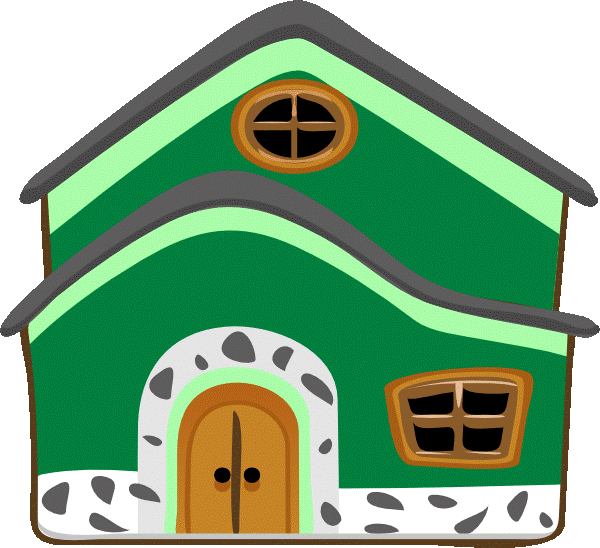 Return to HOME
Copyright © 2010, Lanny Townsend
Page modified by Lanny Townsend on September 23, 2010
Scripture references on this website are closely paraphrased from e–Sword's King James Bible.